Men's Team
1
Head to Head: Navas v Ayew
Andre Ayew and Jesus Navas
With City looking to secure qualification for the Champions League at Swansea on Sunday, how do two of the more creative players in either squad match up?
Appearances
It's level pegging in league appearances, although our Spain international has also featured in 18 matches across the Champions League, FA Cup and Capital One Cup.
Ayew – 33
Navas – 33
Goals
Ayew is his side's joint-top scorer in the Premier League, level with Gylfi Sigurdsson, while Navas will be hoping to break his duck at the Liberty Stadium, if selected. He did, however, grab an important goal in the away leg of the Capital One Cup semi-final at Everton.
Ayew - 11
Navas - 0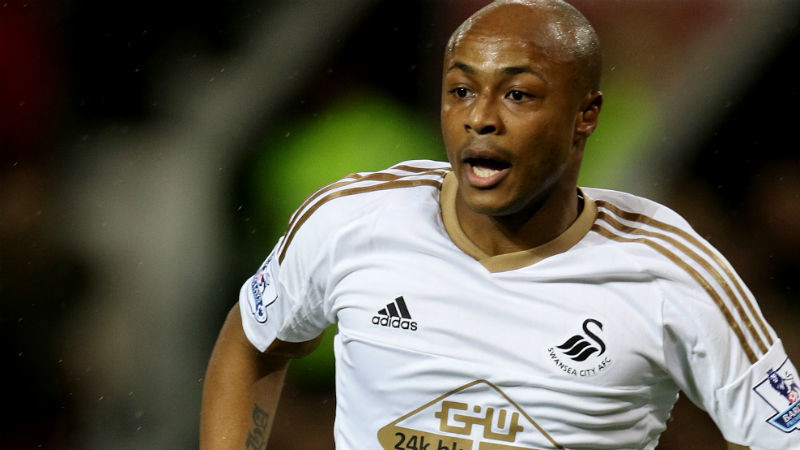 Assists
When it comes to laying on goals for team mates, Navas is out in front.
Ayew - 2
Navas - 7
Chances created
Similarly, our boy is a long way ahead on giving his team mates a goal-scoring opportunity.
Ayew - 23
Navas - 51
Pass success
Impressive stats from both but Navas shades when it finding a fellow Blue.
Ayew - 81.3%
Navas - 83.6%
Discipline
Ayew has been in the referee's book on several occasions, but Navas has only seen yellow once in the Premier League - against Liverpool at Anfield.
Ayew - 5/0
Navas - 1/0