Men's Team
1
Pellegrini: We're not through yet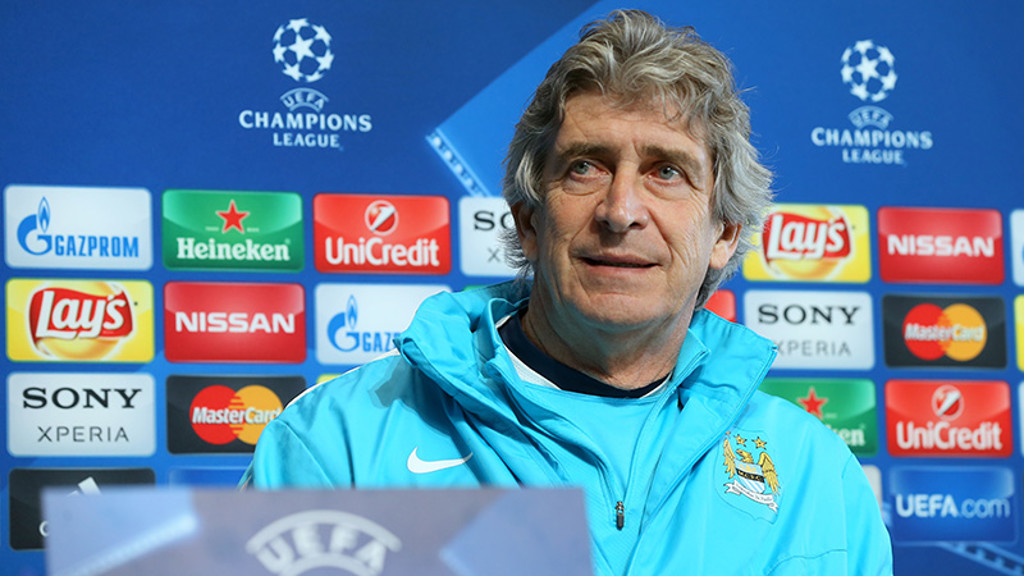 PRESS PACK: Manuel takes journalists questions ahead of Kyiv
As far as Manuel Pellegrini is concerned, the 3-1 win first leg win over Dynamo Kyiv never happened.
That's the message the City boss is transmitting to the squad ahead of the second leg showdown at the Etihad Stadium.
According to the Chilean, the players will approach Tuesday night's game as a one-off and will go out to win the match outright.
He also confirmed that Yaya Toure is fit to face the Ukranian champions and had good news to report on the return dates of the squad's injured trio.
Manuel told journalists: "Yaya is fit to play tomorrow. He has no problems. Nasri, Delph and De Bruyne, I expect they can play a friendly game during the international break.
"We talked yesterday and today about what we must do tomorrow. We're not going to play with the score we got in Kyiv, we're just going to say it's 0-0 and try to win the game tomorrow. That's how we approach it.
"The most important thing is to know we have not qualified already. We play against a big team who know how to play this type of game. That's the first target, then we see who we'd play in the next round. With the trust and confidence, we continue.
"When you achieve a good achievement that you couldn't do before, it gives more experience and confidence. It was important to win the group and I'm sure this group wants to keep making new achievements.
"We've improved in the competition. Before I arrived here, the club didn't qualify for the Round of 16 but we've did it twice in the first two years with Bayern Munich in our group both times and we won two and lost two against them."
Make sure you're there on Tuesday night ➡️ https://t.co/Bn0JpWiEUU #CMONCITY https://t.co/JsMqLrj2eh

— Manchester City FC (@MCFC) March 13, 2016
However, Pellegrini has not given up hope of clinching a second Premier League title in three years, insisting that the Blues will fight until it's mathematically impossible.
"We have another 27 points for the Premier League," Pellegrini declared.
"You never know what can happen in football but our target is just to think about this game, then the derby. We must finish as near to the top of the table as possible.
"We are not thinking about what position we are going to finish - we just think about winning the next game."