First Team News
1
Battle of the Beards: Aguero v Messi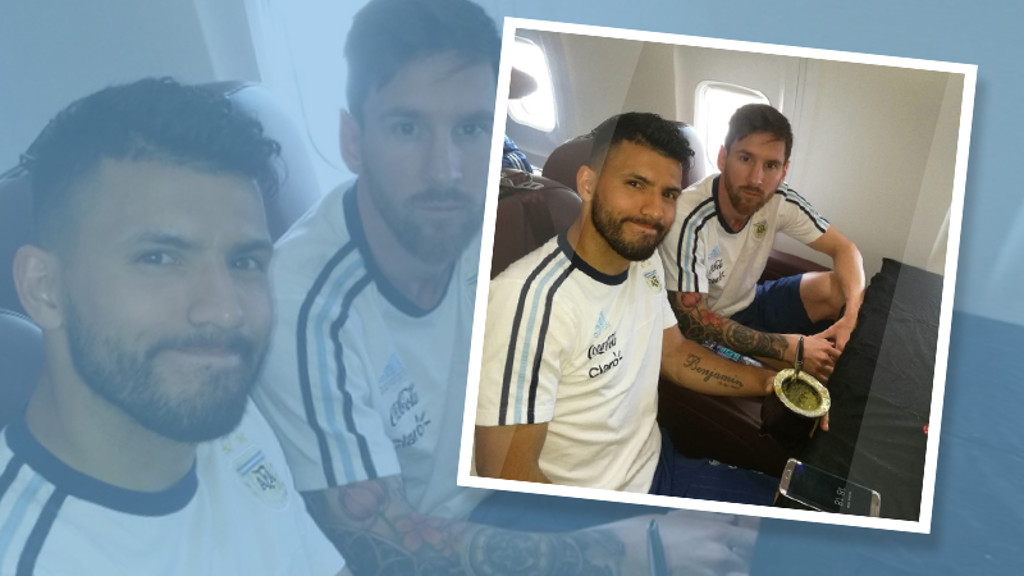 HAIR-GEN-TINA: Kun and Leo's Copa quest
Don't shave for me, Argentina...
The Copa America final isn't the only issue being settled in the United States this weekend.
Argentina roommates Sergio Aguero and Lionel Messi have been going follicle for follicle in a bid to end the Albiceleste's trophy drought.
At the start of the month, the pair vowed to grow beards right through this summer's Copa America Centenario in a superstitious bid to end Argentina's 23 years of hurt.
Will the pair be enjoying a wet shave together on Sunday night though? Argentina face Chile at the MetLife Stadium in New Jersey in a rematch of the last Copa America final.
"If I lose the beard, the others would kill me," Messi explained. "We believe this is a kabbalah which will allow us to break our bad run and win the trophy. There's no way I'm shaving it off now, my team-mates wouldn't let me."
Two beards are better than one, it seems, as Kun has picked up the baton and matched his great friend's pledge with his own growth over the course of the past few weeks.
"We are all committed," Aguero told La Nacion in an interview. "Leo said to me: 'We're going to leave the beard and see how it goes.' And well, we've left it. We made a pact with him and here we are!"
The Albiceleste took a measure of revenge for their penalty shootout defeat to Chile 12 months ago with a 2-1 victory over their South American rivals on 6 June.
Sergio is expected to play understudy to Gonzalo Higuain as he has throughout the tournament, while Nicolas Otamendi, who's beard pre-dated the competition, will more than likely feature in defence.
We'll let you know how Argentina get on and if Sergio does indeed have his save here on mcfc.co.uk on Monday morning!
In the meantime, let us know who wears the beard best: Sergio or Lionel? Tweet in @MCFC with your views, or check out our compilation of City beards which we published on World Beard Day!