First Team News
1
Talking Points: Time to unleash Kelechi?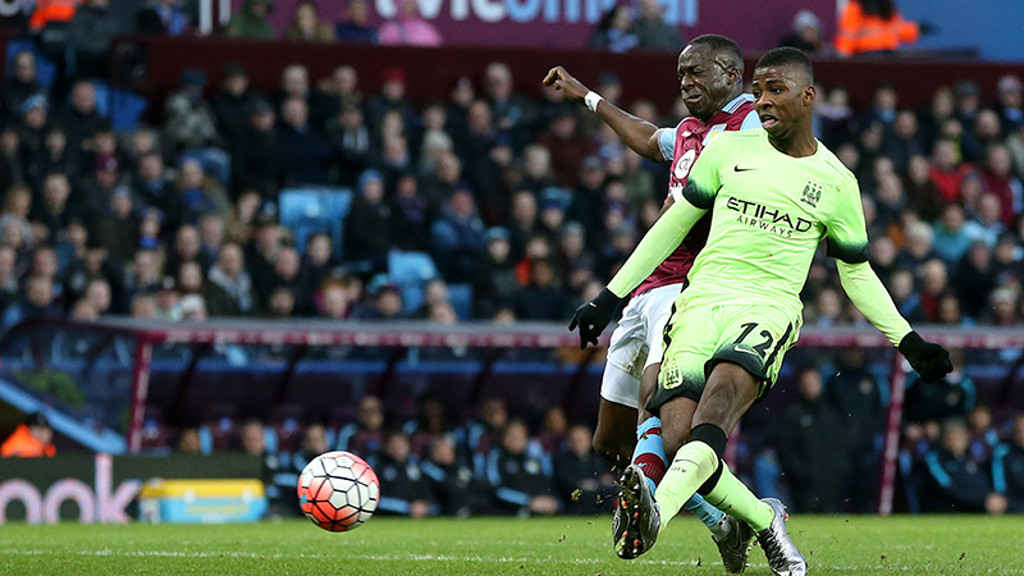 Kelechi
Where was our FA Cup fourth round tie at Villa Park won and lost?
What we learned from a special day in Birmingham…
Time to unleash Kelechi?
Only one place to start today and that's with our 19-year old Nigerian striker who impresses increasingly each time he takes to the field.
Kelechi is averaging a goal for every 63 minutes he is on the field and, when you put his four assists into the equation, he has direct involvement in a goal for every 44 minutes this season.
Manuel has used the Academy graduate with increasingly regularity as the season has gone on but yesterday felt like a milestone moment for Iheanacho as he assumed sole responsibility for leading the line and showcased his cold-blooded streak in front of goal.
To put his achievement into context, on Saturday, Kelechi became the youngest City player to score a hat-trick since Joe Hayes in March 1955.
Balotelli-esque...
Coolest penalty since Super Mario was at the club?
The A List…
It was a performance that was impossible to ignore but what it compelling enough to earn the Nigerian international a place in City's UEFA Champions League squad?
City must submit any revisions to their A-list by Tuesday and, with the squad harbouring a number of lengthy injury absentees, the temptation must be there for Manuel to include his hat-trick hero.
We'll let you know who's in and who's out here on mcfc.co.uk as soon as the list is confirmed with the tournament's governing body.
The perfect day…
Four goals, a clean sheet, no new injury concerns, a Kelechi hat-trick, still alive in four competitions, debuts for Angelino and Cameron Humphreys. All without Aguero, Bony, Demichelis, Kolarov, Mangala, Nasri and Silva.
This in the same week we booked a trip to Wembley with our thrilling win over Everton.
There have been worse weeks to be a City fan…
Winning the battles…
Kelechi wasn't the only player in "ghost green" who caught the eye – there were 8/10 performances all over the field.
Gael Clichy was indomitable at left back, providing extensive coverage of the whole left side and at times it seemed that there must be more than one Fabian Delph on the pitch as he popped up in both defensive and attacking areas to put out fires and tee up his teammates for chances.
Bacary Sagna showed his class playing at centre back for the first time since he joined City and Fernandinho maintained the stratospheric standards he's set so far this season, relishing the more attacking role he was given for this cup clash.
Navas and Sterling provided the balance from wide positions, stretching the Villa defence to breaking point throughout this emphatic victory.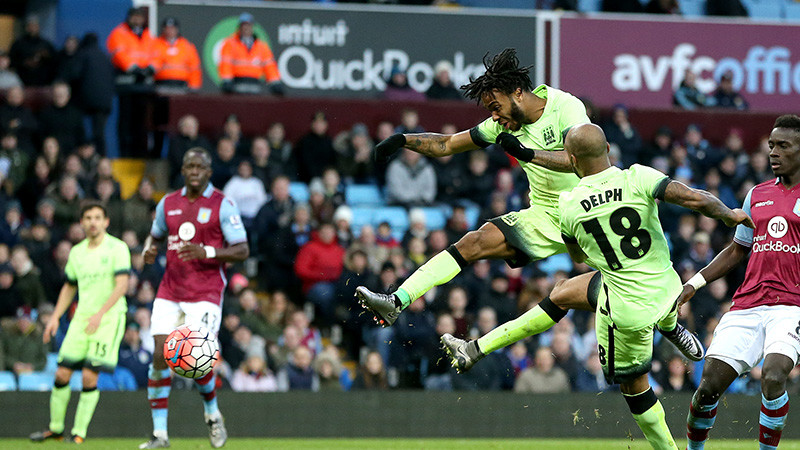 Incredible away support…
Our away support is always something special but yesterday it was particularly awe-inspiring.
We took our full allocation down to Birmingham for this one and they had a party in the stands all afternoon long – our 6,000 making up a quarter of the total attendance.
At full-time, stand-in skipper Pablo Zabaleta took the whole team over to pay homage to those who never stopped singing after one of those magical FA Cup afternoons.
League implications…
It's been well documented that no one team has been able to really take the initiative in the title race and we've certainly struggled to achieve consistent results but, in these last two games, it's really felt as though we've clicked into gear.
We played this cup tie against Villa masterfully, executing the perfect away performance – effectively soaking up pressure from the home team and breaking with an incisive dynamism we've struggled to replicate on a number of recent games on the road.
In truth, the four-goal winning margin could have been a lot wider and, on the back of our thrilling win over Everton in midweek, you can't help but wonder… are City about to go on a run?
A win over Sunderland on Tuesday night and it's really going to feel like we can take on all comers...