Men's Team
1
Head-to-Head: M'Vila v Toure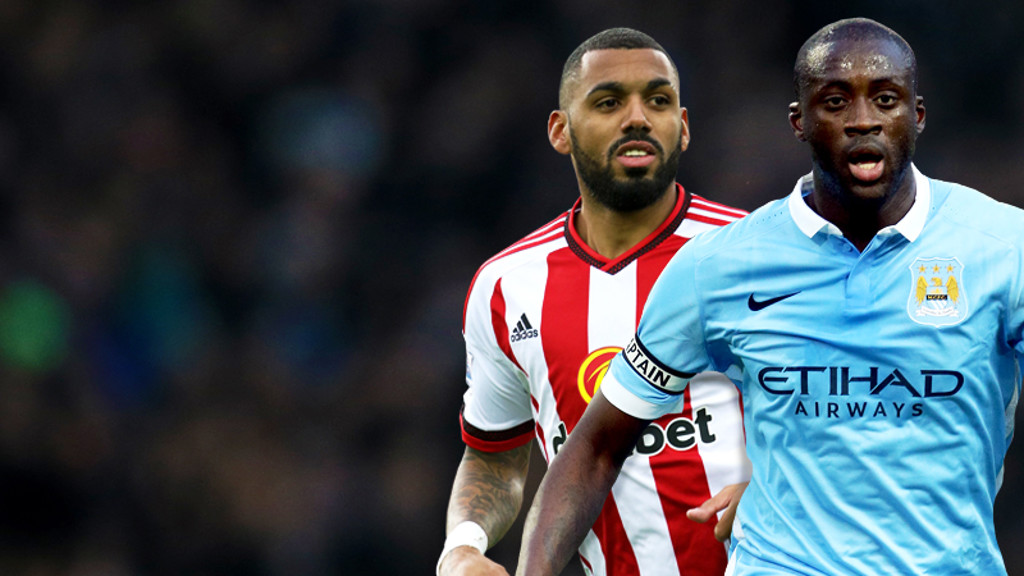 Premier League action resumes after back-to-back cup games and so we look at who could be key in the midfield battleground.
Yann M'Vila and Yaya Toure are both pivotal figures in the midfields of their respective teams but who has been on top so far this season?
(All stats Premier League only)
Successful Passes
Toure and M'Vila have been consistent with their passes this season, however Yaya wins this head-to-head with a hundred more successful passes than his Sunderland rival.
Toure: 1096
M'Vila: 905
Pass Completion
To delve even more into the passing game, we look at the percentage of passes completed from total passes made.
Toure: 87%
M'Vila: 84%
Assists
This is a key stat for any midfield maestro and so far this season Yaya is on top with five Premier League assists.
Toure: 5
M'Vila: 3
Goals Scored
Yaya always chips in with important goals and he has five league goals to his name so far this term. The Ivorian also tends to be good for a goal against the Black Cats…
Toure: 5
M'Vila: 1
Interceptions
In the final stat, M'Vila takes the honours with an impressive 57 interceptions. City tend to dominate possession against their opponents, whereas breaking opposition attacks is a key element in Sunderland's game plan.
Toure: 20
M'Vila: 57