Men's Team
1
John Stones: Did you know?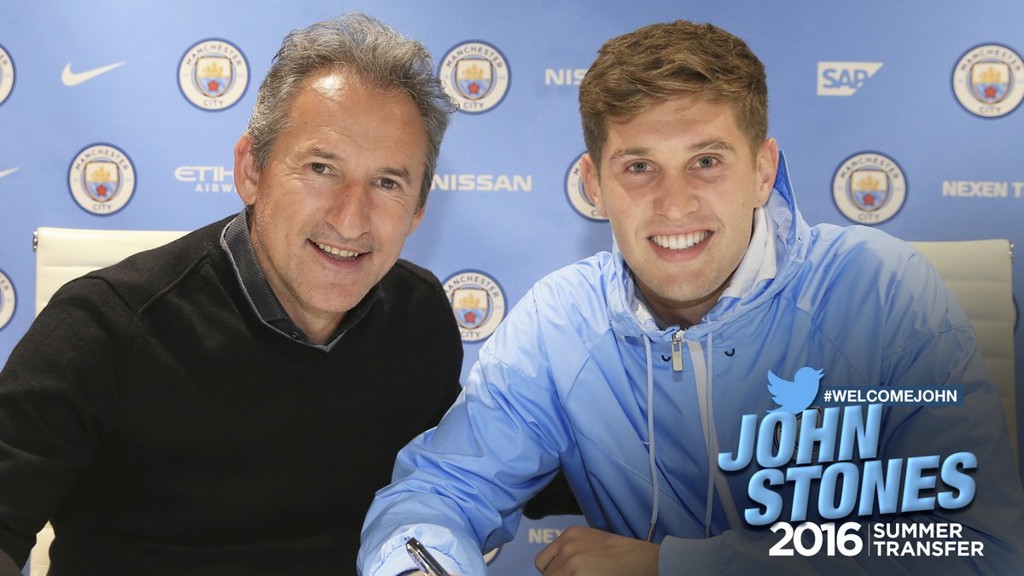 NEED TO KNOW: Details on City's new boy
So he's a young English defender but what else is there to know about City's new major signing?
Martinez education
Pep Guardiola and Roberto Martinez are often considered to come from the same school of coaching, with Martinez bringing an entertaining passing style to his sides to emulate the great free-flowing Barcelona and Bayern Munich sides of Pep.
Stones' three years under Martinez at a high profile club like Everton mean he could be prepared to adapt to Guardiola's regime at his new club.
Martinez would often publicly support his man during their time together at Everton.
In September 2015 he said: "He's incredible on the ball – I haven't seen another English player who's got the ability to start play in that manner – he can be left one v one, he's very good in the air, he reads the game fantastically well and he's got a terrific ability to adapt to different partners.
"As a player, the character reflects what he is: very calm, very composed and his potential is unique."
Versatility
Stones began his career as a marauding right-back for Barnsley and despite an almost permanent move to the middle while at Goodison, he is happy to help the team in any position he can.
"I'll never rule out playing right-back because the more positions you can play the better it is for you and your team. I love to play centre back but I'll never rule out playing right-back because it's a great string to have," he said.
Praise from Pique
Playing in the heart of the defence for FC Barcelona for the best part of a decade means that Gerard Pique should know a good defender when he sees one. That's why it was high praise indeed when the Spaniard picked Stones in his 'World XI' last November.
Pique said: "Being a centre-back is not just about defending or being nasty or tough. It's about knowing how to play football, control the ball, pass and be more comfortable in possession.
"This is something they didn't understand in England 10 years ago, but now there is Stones. He is one of the new generation who understand football not just as a defender."
Panenka
Stones' composure is perhaps best demonstrated by his Panenka penalty against Juventus only a few months into his Everton career.
It may have only been pre-season but to step up as a 19-year-old in a shootout immediately after a miss from Andrea Pirlo, the coolest purveyor of the Panenka in recent years, took incredible self-assurance from the defender.
Stones himself said of that penalty and how it relates to his playing style: "It was nothing arrogant or cocky. It was purely for everyone's enjoyment and for me to show that I'm confident but not big headed."
Impersonations
Stones' sense of humour is fondly remembered at his first club Barnsley where the Thurlstone born defender developed a reputation of being something of an impressionist.
Former Barnsley striker Chris Dagnall said: "He had everyone's walk and way of speaking down to a T.
"His best was our gaffer, Keith Hill. John would imitate the way he moved…slowly as if he had a pebble in his shoe."
Ronnie Branson, Barnsley's academy chief during Stones' time at the club, recalled: "I never caught him doing me but sometimes I'd come in to give a team talk and the boys would be in stitches because John had just been sending me up."
Social media
The England centre half isn't proficient on social media but he did set up an Instagram account ahead of this summer's European Championships. You can follow him on @johnstonesofficial.