First Team News
1
Aguero's double dream with City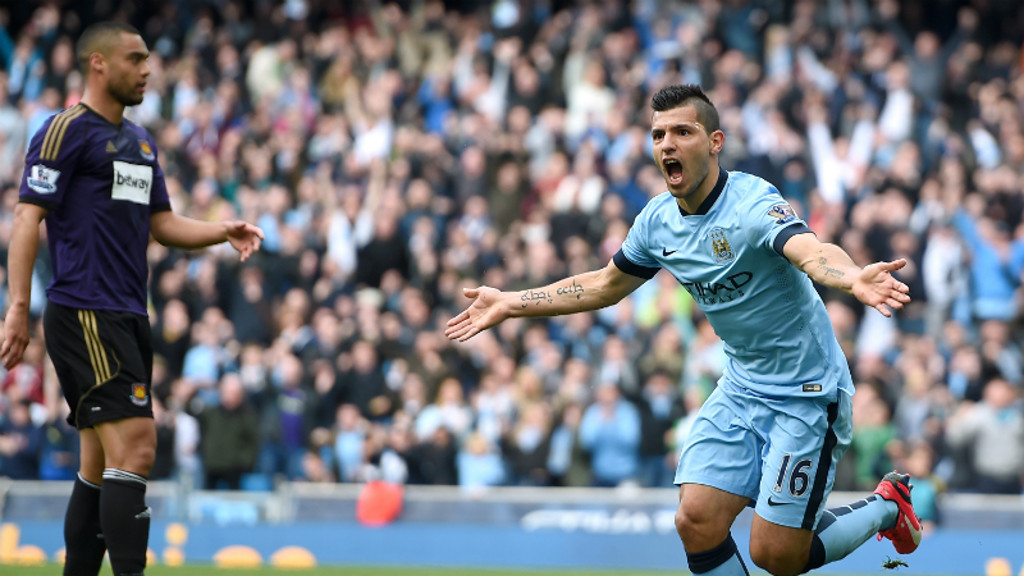 Sergio Aguero believes he can deliver a dream double of Champions League and Ballon D'Or glory – with Manchester City.
Argentinian ace Aguero won the Premier League's Golden Boot with 26 strikes in the 2014/15 season.
The mission for Aguero now is to turn that golden boot into a golden ball, hopefully adding some silverware to City's trophy cabinet along the way.
The striker, speaking as he joined the race to feature on the EA Sports FIFA 16 UK cover, said said: "Every year, City try to improve the team and while I don't know how it will be next season, obviously the club always wants us to win titles.

"City are prepared to win titles every year, obviously the Champions League is a great competition and I think City are doing everything to win it.

"The truth is yes, I'm very happy. I'm enjoying these four years I've had at City and there are still many more years to come. I'm very happy."
In recent seasons, the Ballon D'Or has been a straight fight between La Liga duo Cristiano Ronaldo and Lionel Messi.
At times during last season however, Aguero's brilliance prompted pundits to suggest he could crack the duopoly.
He passed 100 goals for City and produced a stunning hat-trick to help the Blues defeat Bayern Munich in the Champions League group stages.
Aguero said: "The truth is I would be very happy with the Ballon d'Or - I had a great year. I missed some games but the season has been very good.
"The Premier League has this vision where [they want] everybody in the world to watch it so I have plenty of chances to at least be nominated for the Ballon D'Or. I think for any player it's important. Playing in the Premier League obviously I have a lot of opportunities."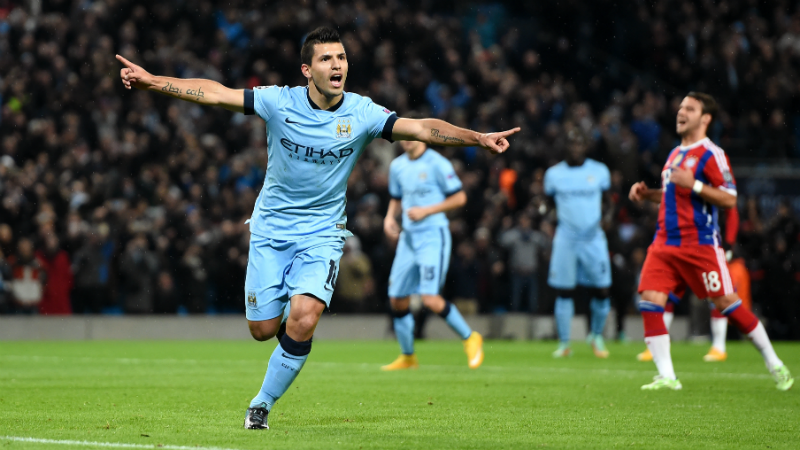 A remarkable aspect of Aguero's haul of 26 league goals – 32 in all competitions – was that he achieved it despite injury.

He missed the busy festive spell with a knee problem and wasn't fully fit for the start of the campaign after picking up a problem at the 2014 World Cup.

Aguero is confident he is learning how to manage his body though and added: "Obviously I had an injury at the World Cup and injuries are always difficult to recover from but the most difficult thing after that is to stay in good shape.

"Because of the World Cup, my lifestyle changed a little - the work I do and the food I eat, as I said, and today I feel a little better. I don't get injured that much. After what happened at the World Cup and before the World Cup with City, I try to make sure that it doesn't happen again.

"I'm ready for everything!"

Fans can vote for Aguero to feature on the new cover of EA Sport's Fifa 16 game, where he is up against Harry Kane, Thibault Courtois and Jordan Henderson.