Men's Team
1
Caballero eyeing Wembley return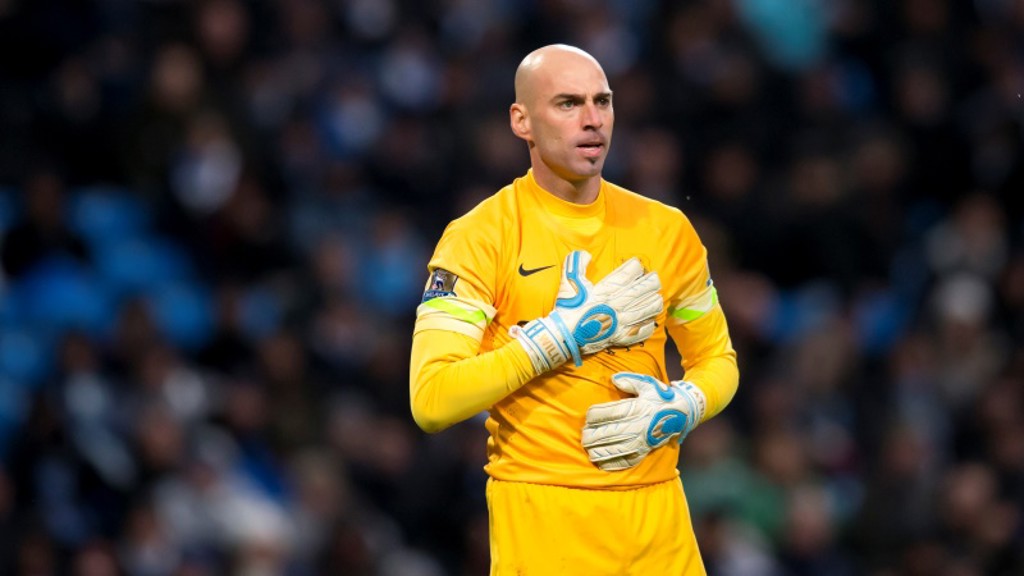 Willy Caballero believes City can make it to Wembley for a seventh time in just five years.
The City keeper reckons the champions can go all the way to the FA Cup final, though is aware Middlesbrough arrive at the Etihad Stadium in fine form a will present a tricky hurdle.
With two FA Cup finals, two semi-finals, a Community Shield and the Capital One Cup final last year, the Blues have made the national stadium a second home since 2011 and beating Boro would mean a place in the last 16 – just two wins away from another visit to Wembley.
"Every trophy is important to us and we know that if we can beat Middlesbrough on Saturday, we will already be in the last 16 of the FA Cup," said Caballero.
"This is a trophy we have done very well in over the past three or four years, winning the cup, reaching the final and making the quarter-finals in the past four years.
"We know we made hard work of the 2-1 win over Sheffield Wednesday in the previous round and that Middlesbrough are playing very well at the moment.
"Sheffield Wednesday played very well and worked hard to make it a difficult match for us. We expect nothing less from Middlesbrough and with thousands travelling fans behind one goal, it makes for a great atmosphere and it also a break from the pressure of the Premier League for us.
"We know the rewards for progressing far in this competition.
The semi-final and the final are both at Wembley Stadium and that is always a fantastic occasion for the players and our supporters – I think the club has been to Wembley seven times in the last five years so it would be great to add to that total

...Willy Caballero...
"I would also love the chance to play there again because it was at Wembley I made my City debut in Community Shield against Arsenal and I would like a happier memory of Wembley than that!"
Caballero has played in goal for all City's domestic cup competitions this season and he believes the Blues will win more silverware this season.
"I think we are doing fine in the three competitions but our thinking is to go step by step, game by game," he said.
"Our aim is always to win the next game, not matter what competition or what team we are playing against. That's the way to build something important.
"I really want to enjoy playing the FA Cup because it was disappointing to lose in the Capital One Cup against Newcastle which was maybe a competition where I could have played more.
"Hopefully we can put a good performance and go through in this special competition and we are confident of beating anyone."