Men's Team
1
Fernando: We thrive on competition for places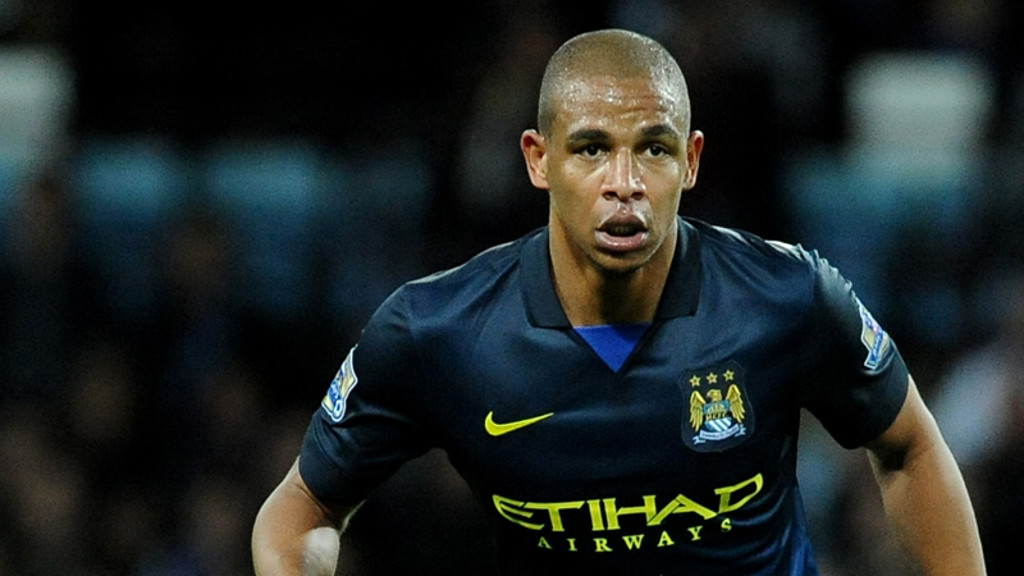 It's never been tougher to earn a starting berth at City but Fernando accepts that squad rotation is important as he prepares to travel to Upton Park for the first time.
The Brazilian was one of those to emerge from Tuesday's disappointing 2-2 draw with CSKA Moscow in credit after a typically wholehearted performance alongside Yaya Toure in midfield.
It remains to be seen whether the ex-Porto man will start his third-successive game on Saturday but the 27-year old acknowledges that it's impossible to play every minute of every game given the quality of the players around him.
"Of course, I know that's not easy because we have a lot of good players in the squad," he said.
"But I'm here to make my contribution to the team, so hopefully I will carry on playing.
"For me this is one of the best squads in the world. There are aspects where we can improve but we are working on that. Some of the best players in the world are in this squad."
"When we used to play for Porto, I played in every game, every competition. When I came to City I knew it wouldn't be the same, with so many good players.
"I know I won't play every single week but I will train as much as I can and hope I will get the call for as many games as I can."
"It's big competition and when there are so many others players it makes you want to give more. But it's a healthy position. We all want to play and that can only be good for the club."
Fernando, who completed his long-speculated move from Porto in the summer, admits that his biggest shock since joining the club in the summer is the competitiveness of a division where there no team rolls over and accepts defeat.
West Ham have been one of the league's surprise packages so far and come into the game in fourth place, so the City midfielder is sure that the team's title credentials are in for another stern examination at the Boleyn Ground.
However, he feels that City must target all three points against Sam Allardyce's side to cast off the gloom after that midweek trip to Russia.
"For us it's a surprise to see West Ham in fourth but we know they must be a good side and we are ready for what will be a difficult challenge," Fernando declared.
"We can't afford to draw too many games - we need to win and that's what we are looking to do this weekend. It'll be difficult after the week we've had but that's our aim.
"You look at previous years - the team lost some games but still went on to win the Premier League so that's why we have confidence we can do it again.
"I've followed the league but what has surprised me is that it is so intense - the intensity is something that is totally different.
"We also have a lot of room to improve but we've been working hard and our aim now is to keep winning."
His midfield partner on Tuesday, Toure, has come in for criticism from some media outlets for a perceived drop in form at the start of the 2014/15 season.
Fernando believes that the Ivorian will reach his peak condition in the near future and is confident that the team as a whole can start replicating their domestic form on the continent's biggest stage.
"Every player needs time to get back into their normal shape," is the Brazilian's verdict on Toure.
"For me it's been a pleasure to play alongside him and I'm sure he can reach the levels he was at last season and show he's the great player everyone knows he can be."
"The Champions League is a great competition with great teams and players. We know we need to improve but one day we hope we will get to the final and win that competition.
"I'm happy in Manchester - we are doing very well and I hope we can carry on for a long time doing as well as we have been."
---
City v CSKA
The night will belong to us when City face CSKA Moscow on Wednesday 5 November in the UEFA Champions League - and the Blues desperately need a victory to fan the flames in Group E.
CSKA Moscow fans are not permitted to attend this fixture so we will have the entire Etihad Stadium available for home supporters only.
To celebrate this rare opportunity to pack both ends of the stadium with home supporters, fans who buy one ticket will receive an additional ticket completely free. This offer applies to fans who have already bought tickets for this match, and those looking to buy a ticket now.