First Team News
1
Milner: We want to win the derby for our fans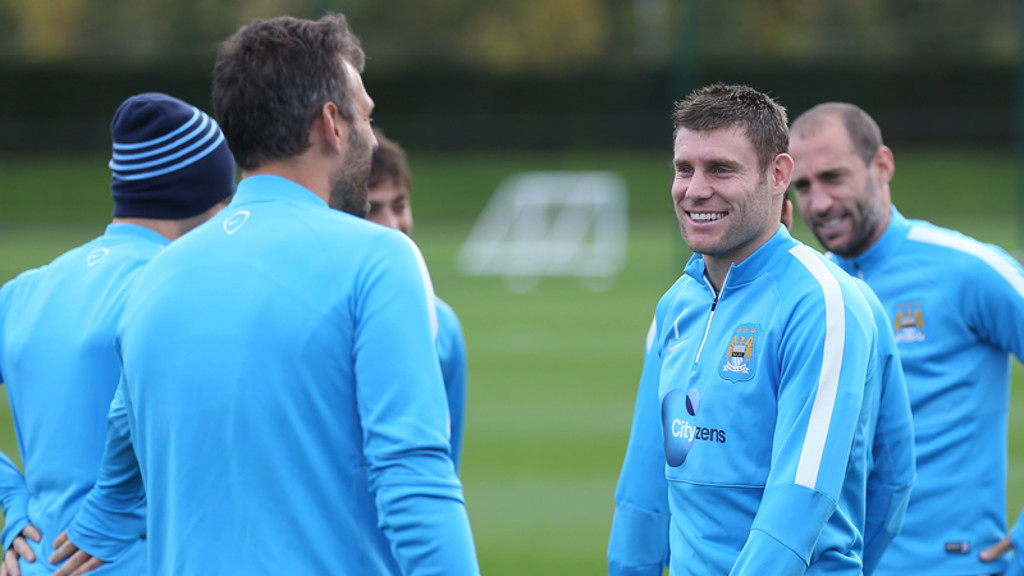 It's been a tough couple of weeks at home and in Europe but James Milner wants to put a smile back on the faces of supporters on Sunday afternoon.
In ten days, City have surrendered a two-goal lead to draw in Russia, gone down to a second Premier League defeat and crashed out of the Capital One Cup.
Sunday's 168th Manchester derby gives Manuel Pellegrini's men the perfect opportunity to lift the gloom at the Etihad Stadium and James is determined to play a part in this "important" game.
"Any derby, anything can happen," Milner told mcfc.co.uk.
"In the Premier League we know to expect the unexpected but this is especially true for a derby given the passion of the fans.
"Both sets of players want to win it for their club."

...James Milner...
"It's always an important game, it's one of the ones you look out for first when the fixture list is released, so hopefully we can get the right result."
Milner was one of few players in sky blue to emerge in credit in the minds of the majority of experts after the 2-0 defeat to his former club Newcastle on Wednesday night.
The 28-year old revealed that there will be no special preparation for the encounter from a City point of view, with the team preparing for the clash in their usual way.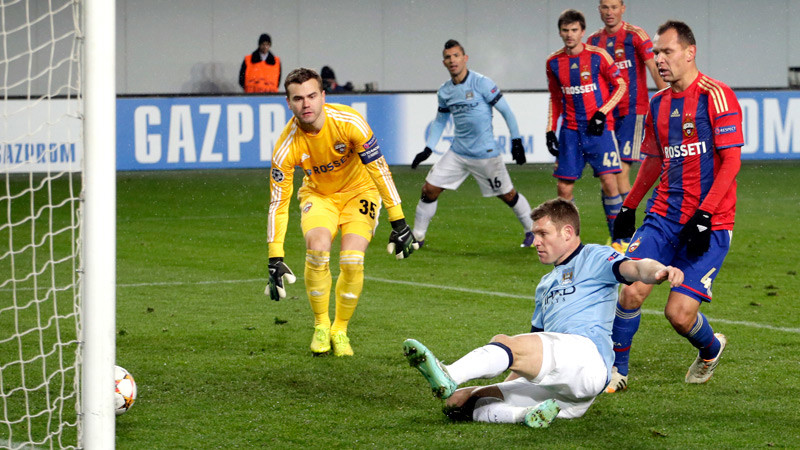 "We try to prepare for every game the same – there's maybe an extra buzz in the air in the weeks leading up to the game as people come up and say 'good luck for the derby'," he smiled.
"It might be three weeks off but people are hyped up for it pretty early, even if there are a few games before it.
"It's one you always want to win as we know it's long time before we'll play them again."
"Of course we take into account that fans want the bragging rights and people have to go into work on the next day, so we don't want to put them in an awkward position.
"Hopefully there'll be a few United supporters dreading going into work on Monday morning!"
It doesn't take James too long to call to mind his favourite derby day memory…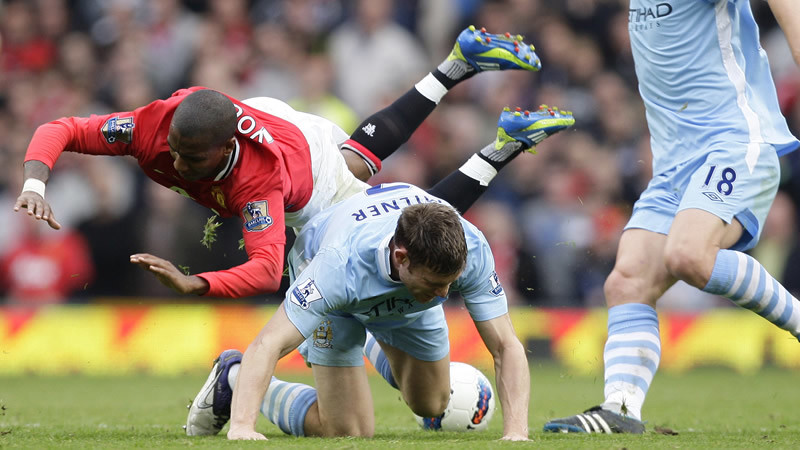 On 23 October 2011, City produced a performance which shook the world of football, laying waste to their oldest rivals with a 6-1 win in United's own back yard.
Milner played 89 minutes on a day which held extra special significance for the Yorkshireman.
"The 6-1 at Old Trafford is obviously my favourite experience of the Manchester derby," he added.
"It doesn't happen often and obviously as a Leeds fan growing up and a City player now, United aren't my favourite team so to go there and do that, it was an amazing day and one I will always remember."
---
City v CSKA
The night will belong to us when City face CSKA Moscow on Wednesday 5 November in the UEFA Champions League - and the Blues desperately need a victory to fan the flames in Group E.
CSKA Moscow fans are not permitted to attend this fixture so we will have the entire Etihad Stadium available for home supporters only.
To celebrate this rare opportunity to pack both ends of the stadium with home supporters, fans who buy one ticket will receive an additional ticket completely free. This offer applies to fans who have already bought tickets for this match, and those looking to buy a ticket now.