Men's Team
1
Pellegrini: Game against Cardiff is our only focus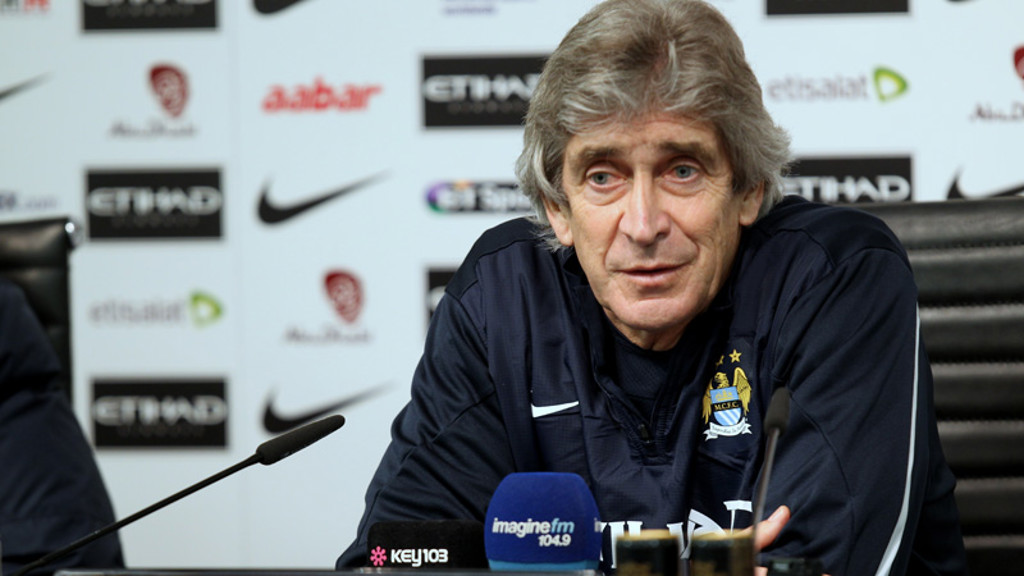 cardiff
Manuel Pellegrini had no interest in talking transfer targets, goalscoring milestones and potential quadruples in his pre-Cardiff press conference.
Speaking to journalists gathered in the Etihad Stadium's media centre, the Chilean revealed that the team is only thinking about the game against Ole Gunnar Solksjaer's men.
Yaya Toure and David Silva have both been passed fit for the match day squad, while Stevan Jovetic is closing in on a comeback.
The City boss also ruled out any imminent move for Southampton left-back Luke Shaw.
"We will try to do a good game for the fans – so far we are doing well but every game is different. They only lost to Arsenal late on in the game so we are not thinking it will be an easy game," Pellegrini asserted.
"More goals are better but we prefer to be a balanced team.
"I know nothing about any [transfers], we are not concerned about this at the moment. We are just thinking about Cardiff at the moment.
"During the whole of January we'll see what happens but I'm not interested in one name at this moment.

...Manuel Pellegrini...
"All of the players must know that winning tomorrow is the only important thing. It's not important for us to think about what happens in one or two months."
Of course Cardiff inflicted City's first defeat of the season in August, with two goals from set pieces doing the damage in a 3-2 loss.
Pellegrini defended his sides record at dead balls and admitted that it will be tough to choose his strikers for the game, considering Edin Dzeko and Alvaro Negredo's form and Sergio Aguero's return.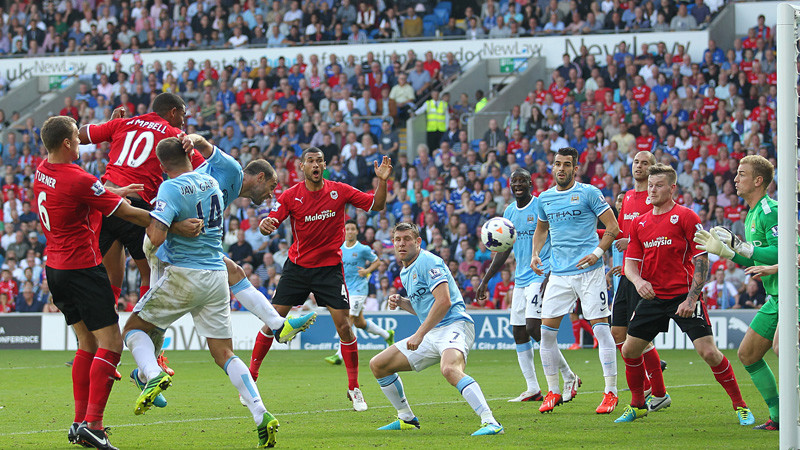 "We always prepare on set pieces. It's important every week – they scored with their first two corners which I think are the last two corners we've conceded from," he argued.
"When we lost against Cardiff and lost to Aston Villa, we had a good way of playing – it was the right way and we continue to play exactly the same.
"We may have lost the games, but we didn't play bad. We must stay true to that style and play the same way and we hope we can end the year with an important achievement.

...Manuel Pellegrini...
"It's better to the three are very important players – Dzeko and Negredo are in very good moments – Sergio is just coming back from injury, so it's good we have the three.
"Sergio coming back from a long injury, he played 20 minutes the other night – we'll see tomorrow if he starts."
Manuel also revealed that morale is high in the camp with the whole squad enjoying their football at this time.
"The way we play, the players like – that's maybe why they seem happy," he stated.
"All of them must feel important to win something this year – it's impossible to achieve our targets with only 11 players.
"From the beginning, I said we will need all of them. We do it all together – if not, it's very difficult."
---
CITY v WATFORD: With great family prices for the FA Cup 4th round tie with Watford on 25 January (3pm kick-off), the Blues are expecting another bumper gate for the visit of the Hornets.
Last season, almost 47,000 packed the Etihad Stadium for the FA Cup third round tie with Watford and with kids prices starting at just £1 and adult prices starting at just £15, demand is likely to be high as the Blues look to progress to the last 16 of a competition that has seen City feature in two Wembley finals in the past three seasons.
Don't miss out – details here.