Men's Team
1
Pellegrini: Timing of Negredo's first goal was key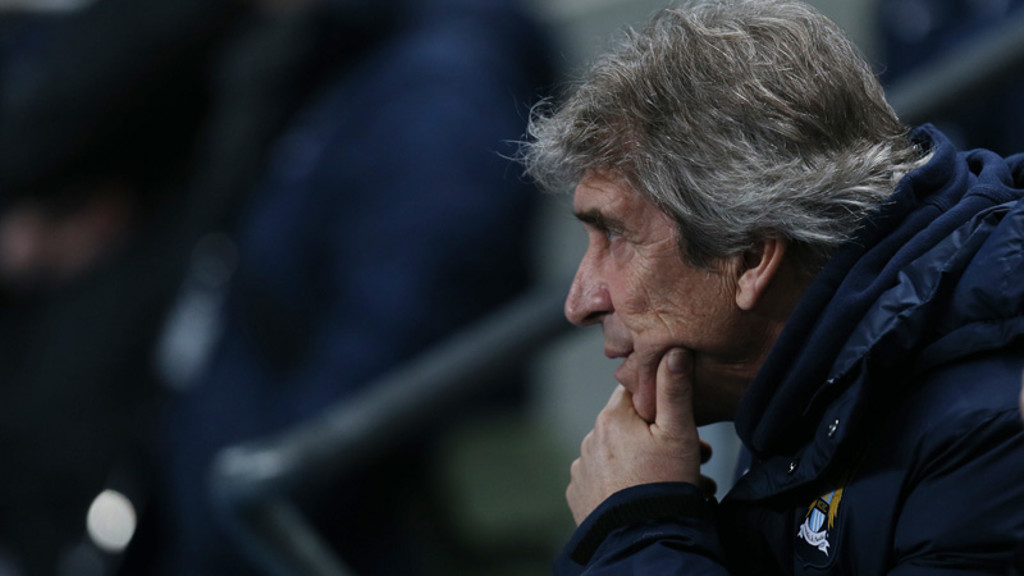 Pellegrini
City boss Manuel Pellegrini paid tribute to Blackburn Rovers after watching his side run out 5-0 winners in the FA Cup third round replay.
Braces from Edin Dzeko and Alvaro Negredo, plus a goal for the returning Sergio Aguero made the difference on the scoresheet but the Chilean believes that it was a slightly flattering result given the balance of play.
Pellegrini was glowing in his praise for the opposition but also hailed the ruthlessness his team demonstrated in taking their tally to a staggering 99 goals in all competitions.
"I'm really very happy but I think the difference between the teams wasn't five goals," Manuel reflected.
"They were a very strong team and we didn't find space in the first-half. It's very important that Alvaro scored that goal at the end of the first-half when he did.
"Yes, we had lots of chances in the second half but congratulations to Blackburn, they played a very good game tonight.
"Alvaro and Dzeko are in a very good moment and it's also important that Sergio came back and scored in this game. We have so many games at this stage and we also have Stevan to factor in."
One more goal against Cardiff in Saturday's Premier League encounter will take City to 100 in all competitions – a remarkable return in a scintillating season for the team.
Pellegrini believes that it's vital that his team continue to try to score regardless of the scoreline in any given match, due to the philosophy he lives by as a coach.
"It's an important amount of goals. When I arrived here I knew it was important to win a trophy but I think the way this team plays is equally important," the 60-year old smiled.
"It's important the fans come here and know we're going to try and score the most amount of goals we can and play in an entertaining way.

...Manuel Pellegrini...
"As I said after the game against West Ham, it's pleasing to not give any goals away, as well. We're a very balanced team at the moment.
"I act without thinking about the other team. It's important to play in the same style, we try to play independent of the score at any one point – to keep improving in every moment of the game.
"I know it's more easy to sit back and counter attack for two thirds of the game but it's not my philosophy and I don't think that it's the philosophy the club wants.
"We want to always be an attractive team."
Pellegrini also added that David Silva and Yaya Toure should both be fit for Saturday's game against Cardiff.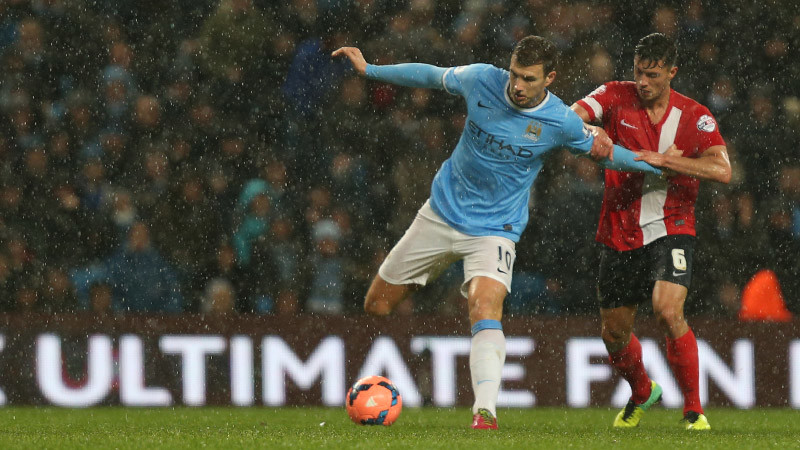 Manuel's counterpart Gary Bowyer was also generous in his praise for the opposition.
The Blackburn manager believes that City have every right to believe that they can challenge on four fronts this season based on what he'd just witnessed.
"There are times when you just have to admire the quality and they certainly have that," Bowyer declared.
"People talk about them winning all four competitions and it's easy to see why when you see them play like that - they were outstandingly clinical today in front of goal.
"It's not a harsh scoreline, you only have to look at the quality of finishing but I'm proud of my players tonight, the way they kept going."