First Team News
1
Ferna fit for Barca test says boss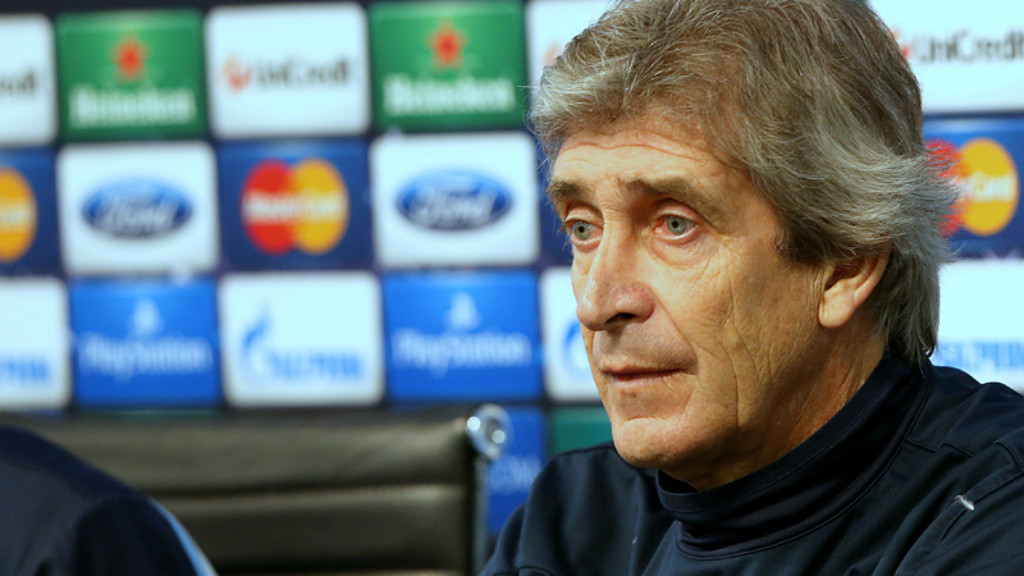 Barca
Manuel Pellegrini has confirmed City midfielder Fernandinho is contention to start against Barcelona.
The influential Brazilian, who Yaya Toure claims "makes his life easier," has trained with the squad today without any reaction.
With Samir Nasri also recently returning ahead of schedule, the Blues' midfield has received a welcome double boost ahead of the Champions League Round of 16 tie at the Etihad.
Sergio Aguero, however, is not in the squad with the Barca game coming just a few days too soon.
Said Pellegrini: "Fernandinho has a chance to play tomorrow. He is in the squad and trained without any problems today. Aguero is not in the squad but we will see if we can have him back for Stoke City on Saturday."
The City boss says there will be no special treatment for Barcelona as he will stick by his principals and beliefs no matter who the opposition are, but admits every player will have to do their job to the maximum against such a talented side.
"It's a good test for us," he said. "We have played well so far this season and it is important we continue this way until the end of the campaign.
The most important things is that we are the same team we are every week in the Premier League – the same style and intensity but we have to consider Barcelona's strengths, too

...Manuel Pellegrini...
"I'm sure our fans will enjoy this game. I think our supporters are enjoying this season and it is important we play in a style they enjoy watching, too."
Pellegrini, joined by Yaya Toure at the packed press conference, responded to questions of how important the Ivorian is to his team said: "Yaya is a very important player for us and he plays the way I want him to play.
"If he needs to defend, he defends – as he did against Norwich - but he can add a lot of creativity to our team, too as well as score goals. He knows his duties and always does what he is asked for the team."
Yaya, facing his former employers for the first time said: "It's going to be a good game. We have a good team and the quality to get a good result but we know it will be difficult. Barca are very strong both physically and tactically but we will try our best.
"I moved to City to win things and have won some trophies already and many personal awards so when people ask was it right to come here from Barcelona I say absolutely. I'm very happy and hope that we continue to win titles.
We are very focused on this game. We have to be 100% to beat Barcelona but if we want to be the best team in the world, we have to beat and be able to compete with teams like this

...Yaya Toure..
"It was the right time for me to leave Barcelona and I have nothing to prove to them. We are trying to make history at City and the future is very exciting and I hope I'm here for a long time.
In response to whether the Blues can win all four competitions the Club is still involved with, he said: "Anything is possible but it is so hard in English football. We are still in every competition and we want to go as far as we can in each one, but it will be very hard because there are so many good teams."
Yaya had special praise for holding midfield partner Fernandinho, adding: "He is a great player who makes my life easier! He is very intelligent and I'm very happy when he's in the team. He has the quality to play for Brazil."