First Team News
1
Business as usual says Silva
Davidweb1
David Silva says City will treat the visit of Barcelona as a normal game.
The Spain midfielder knows the visit of the Catalonians will be one of the stiffest tests of the season so far, but he believes it has to be business as usual for the Blues.
"It is just another game, but of course we are playing Barcelona so we will need to be at our best," said Silva, who picked up man-of-the-match honours against Chelsea.
"While we will be mindful of their ability and the fact they are such a good team, we have to concentrate on ourselves, do what we've been doing all season and go out and play the way we always play.
Of course, this is technically only the first half. We have two legs to play so we need to be defensively strong and try not to concede any goals

...David Silva...
"The important thing is that we must score at the Etihad Stadium and take an advantage back to the Nou Camp because if we can do this, we will increase our possibilities of going through to the quarter-finals."
City experienced both ends of the spectrum in the group stages, scoring a hatful of goals but suffering a damaging home defeat to Bayern Munich along the way.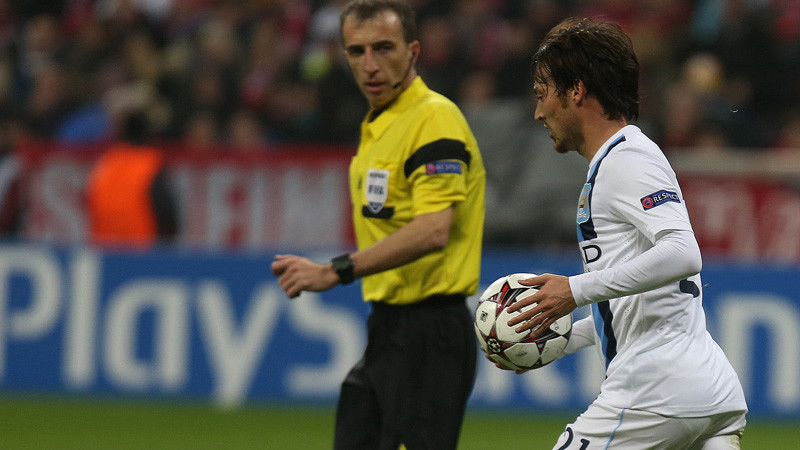 The Blues learned much from what had been a chastening evening against Pep Guardiola's men, so much so that City came within a whisker of achieving the 4-2 win needed in Munich that would have seen Manuel Pellegrini's side win Group D.
Silva believes this will be a completely different game, though equally as challenging.
"Obviously the defeat by Bayern hurt us at the time, but they arrived with a set game-plan and played very well on the night," he said.
"Barca like to keep the ball, have lots of possession and I think they will play the way they always do, but we can't worry too much about what they might or might not do – the key is that we play our own game the way we normally do because that is what works best for us."