First Team News
1
Pellegrini: We showed mental strength for Everton win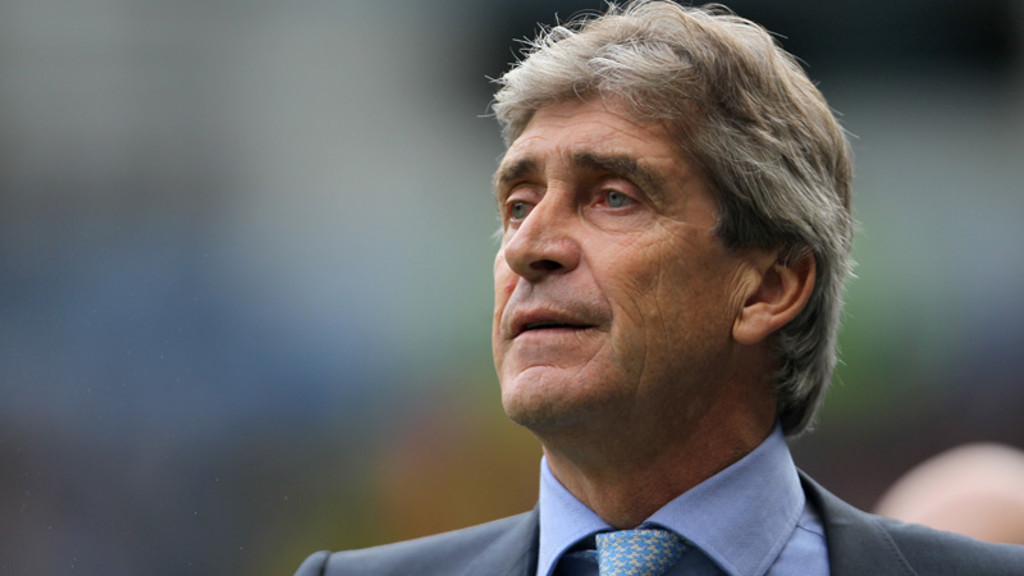 mcfc
Manuel Pellegrini revealed his delight at the character his team showed to defeat Everton on Saturday lunchtime.
The Chilean admitted that the comprehensive defeat to Bayern Munich had taken a physical and mental toll on his players but felt that the team showed the perfect reaction to it.
City recovered from a goal down after 15 minutes to record an impressive 3-1 win over Roberto Martinez's previously unbeaten side.
"I'm very pleased for a lot of things," Pellegrini smiled.
"We played the only unbeaten team in the league and they played very well with the ball so it wasn't an easy match today.
"Last Wednesday had a mental and physical consequence, so I'm very pleased with the character we showed today."
Referee Jonathan Moss received some criticism from journalists for his decision to award City with a penalty for Seamus Coleman's tug on Pablo Zabaleta.
However, Pellegrini believes that there was a clear difference of quality between the teams on the pitch that went beyond any decisions that the officials made in the game.
"I never talk about referees but I'm absolutely sure that the difference between Manchester City and Everton today was not the referee," he stated.
"We scored three goals, we had four or five chances to score more goals – I don't think the referee was the difference.

...Manuel Pellegrini on Jonathan Moss...
"I haven't seen the penalty incident yet – but that was not the difference today."
In a week that has seen Joe Hart face criticism in the media and on social media, City's manager also found time to heap praise on his goalkeeper's mental fortitude.
The 60-year old admitted that it was not an easy decision to pick Hart for the game but revealed his satisfaction that this trust was rewarded with a very good performance from the Shrewsbury-born stopper.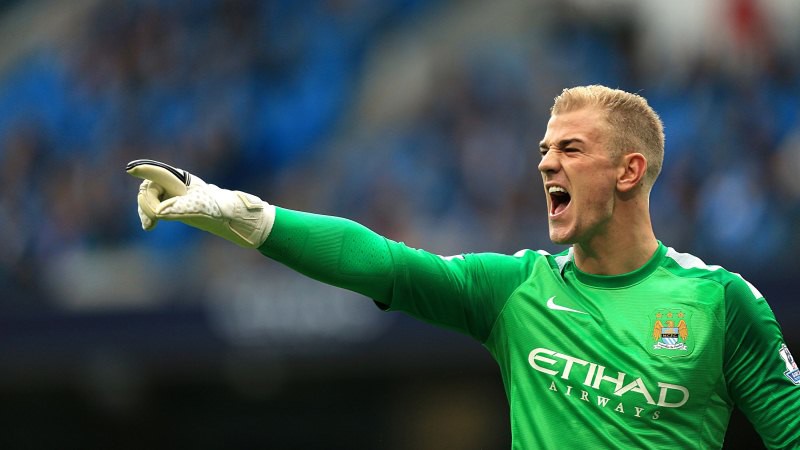 "It was not a simple decision to keep Joe Hart in the team but I know that he needs all of our trust – the trust of me, the players and the fans" Manuel declared.
"He has to play with England two games more and Joe is exactly the same as the other players, he showed great character today.
"I talked a lot with him after the match against Bayern - of course he feels he didn't do well in the last game but today he showed his strong character."

...Pellegrini on Joe Hart...
Meanwhile, Pellegrini's counterpart Roberto Martinez refused to condemn James Milner for his challenge on James McCarthy on the stroke of half-time but the Everton boss does feel as though his team were undone by poor officiating by referee, Jonathan Moss.
"Today we started really bright, we wanted to score the first goal – it was important today but we couldn't keep the lead for long enough," Martinez stated.
"You don't want to see red cards in games – there were eight yellow cards but I don't think it was that kind of game. It was a very open, fascinating game of football.
"But the game wasn't controlled at all by the referee. If that is a penalty, it's an impossible game – it should never have been a penalty. I think that it was an emotional decision from the referee.
"He didn't allow us to compete eye-to-eye with Manchester City today, he didn't allow the game to flow.

...Roberto Martinez on Jonathan Moss...
"He killed a very good game for both sides."