First Team News
1
FA Cup legends: Tommy Hutchison
Hutchison 2
Tommy Hutchison is seen as one of the main inspirations behind City's unlikely 1981 FA Cup run which came to an unfortunate end.
The attacking right-sided midfielder joined the Blues in 1980 becoming John Bond's first signing for a fee in the region of £47,000.
'Hutch,' who combined his skilful touch with a committed playing style, became an instant favourite with the Maine Road faithful.
He used his neat dribbling and accurate crossing to good effect, providing numerous assists for forward duo Dennis Tueart and Kevin Reeves.
The former Scottish international immediately helped to guide the Blues away from the relegation zone and played a big part in securing a spot in the FA Cup final against Spurs in 1981

...FA Cup legends...
Having just dispatched a talented Ipswich Town side, the Blues were in high spirits going into the game – the 100th FA Cup final.
It was Hutchison who would open the scoring on the day, giving City a 1-0 lead with a memorable diving header.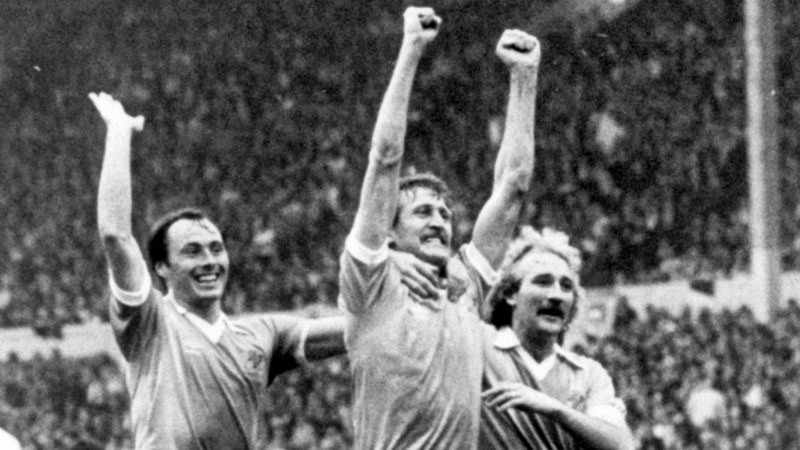 However, eleven minutes from time, disaster was to strike as he deflected a Glenn Hoddle free-kick into his own net.
The winger wasn't given the chance to grab a late winner and was substituted in extra time having achieved the dubious distinction of having scored for both sides in a Cup Final. He was the first player to do so since Bert Turner did it for Derby and Charlton in 1946.
Unfortunately for City, Spurs went on to win the replay 3-2 with Steve MacKenzie and Kevin Reeves scoring for the Blues.
Hutch played another full season for City before being released to Bulova of Hong Kong in 1982. His grace and style were a highlight of the early 1980s for all City fans.