First Team News
1
Mancini hungry for repeat FA Cup success
One man you won't hear talking down the importance of the FA Cup this weekend is Roberto Mancini.
The Blues boss referred to City's FA Cup success in 2011 as a turning point in the club's history as it proved instrumental in the cultivation of a winning mentality in his squad.
Because of this, it's natural that the competition would have a special place in the 48-year old's heart, and Roberto is eager to take one step closer to repeat success with a fourth round triumph at the Britannia Stadium on Saturday.
"It's really important in the first six months, 12 months, because you need to change a mentality but you can change this only if the results help you and the team," Mancini stated, recalling his early days at the Etihad Stadium.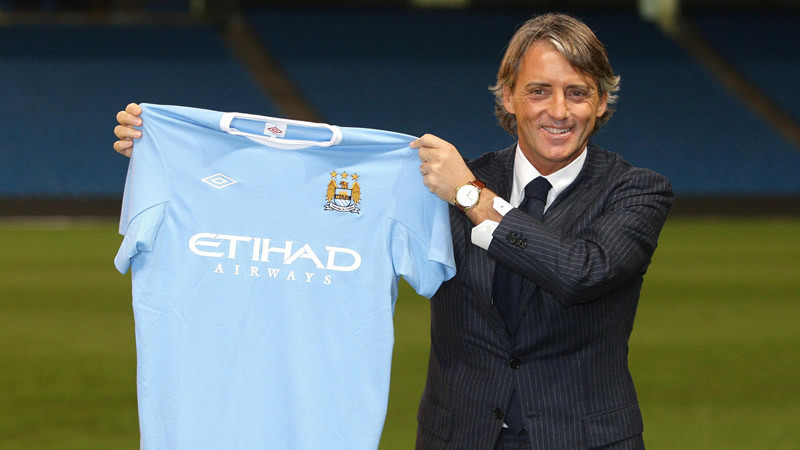 "I tried to change a training session, mental training and shape and this is not easy because I am here in England, different country, different culture for the players.
"My first six months was difficult because I didn't know the championship, I didn't know the players, I didn't build that team – but after the first year we were really lucky because we won the FA Cup.
"I think in that moment we changed our mentality."
Supporters snapped up City's allocation of 4,100 tickets for Saturday's fourth round tie in less than a day, proving that the magic of the cup is still very much alive in the hearts of the manager and the fans.
It is this fan culture that Mancini paid tribute to – calling his tenure at the club the highlight of a glittering three decades in professional football.
"Here is now probably the best moment of my life and my career," declared the man who signed a five-year deal at the start of the season.
"After thirty years in Italy I think that I needed English football because I think that the supporters live for their club, and I think that to win here with Manchester City is totally different.

...Roberto Mancini...
"I am very proud of what we did in these three years and also for our supporters, because I think that they are incredible, incredible supporters."
It might be odd now to reflect that much of the Italian's first year in charge was spent fending off accusations that his team were too pragmatic; too conservative to be successful in the Premier League's goal-rush.
The City supremo shrugged off those criticisms in comprehensive style last season with his side topping the table and netting 93 times on the way to the title.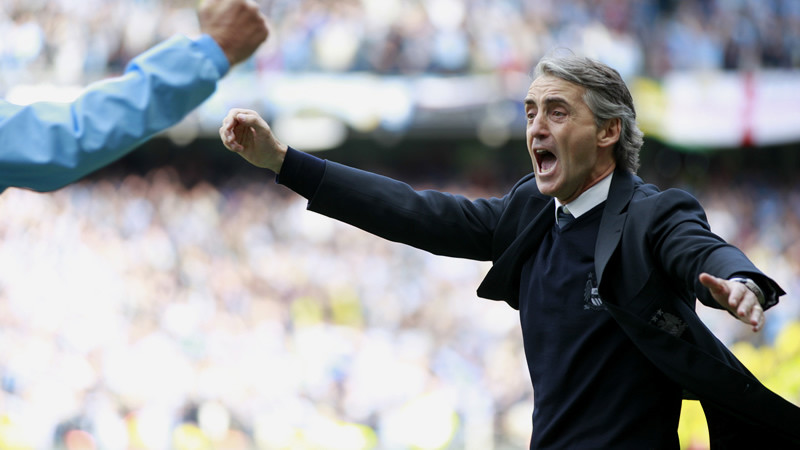 He explained: "When you build a house you start from the basement, and for me it was the same.
"When I arrived here three-years ago the squad conceded a lot of goals every game and if you continue to concede goals you can't win.
"If you don't concede a goal, maybe you have more chance to win but to do this you need to work hard.
"The first six months were really hard for me but when we started to not concede a goal every game the players were happy and we continued to work - I think this is the basis for a good team."
That hard work continues on Saturday afternoon at the Britannia Stadium - make sure you keep it mcfc.co.uk for all the build-up, live text updates and post-match reaction to the fourth round clash.
Roberto Mancini was speaking at the "Evening with Roberto Mancini dinner" sponsored by Vita Student.
Buy tickets to the next dinner, featuring former Blues Paul Dickov and Dietmar Hamann.