Men's Team
1
Mancini praises Aguero show
roberto leeds
Roberto Mancini believes that City's convincing 4-0 win over Leeds could lay the foundations for a title assault.
The Italian pointed to the form of two-goal hero Sergio Aguero as evidence that the Blues may yet not be finished in their quest to run down Manchester United at the table summit.
"I hope this season will be like this from now until the end, if Sergio and our strikers continue to play well and score goals, I don't think the league is over," Mancini said.
"It was important to win after the Southampton game, in the FA Cup, every game is difficult, Arsenal showed that yesterday.
"We began this game very well, we started very quickly, we scored two goals in 25 minutes and after it was much easier.
"In Italy we say that this game is a soup, a starter – I hope it can help us to start to win in the Premier League."

...Roberto Mancini...
With Gareth Barry and Vincent Kompany poised to return next week, there's every reason to think that the Blues could be in even better shape by the time Chelsea visit the Etihad Stadium next Sunday.
"We were unlucky with injuries, we have been all season but Gareth should be fine and Vinnie should be back next game - with Javi we will find out on Tuesday but I think it's nothing," he declared.
"I think we should be confident in ourselves always, we are 12 points behind at the moment but we lost seven points in three games, so we know how quickly things can change.
"Up to now they [Manchester United] have played better than us, they've scored more goals than us but that can change"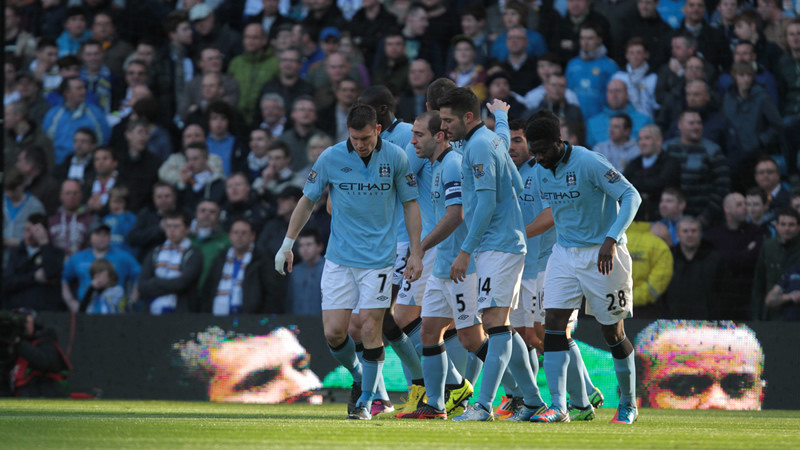 With pundits increasingly eager to ring the death knells on the FA Cup with each passing year, Mancini sprung to the defence of English football's oldest competition.
"Every team plays every game like a Champions League final, so you must play 100% if you want to win," he stated.
"I think that all the teams played seriously in the FA Cup – some teams in the Capital One Cup don't always but you must in the FA Cup – for this reason, it's an important competition.
"If you want to win this trophy, we need to win three games – it's a great challenge."
Meanwhile, Mancini's Leeds counterpart Neil Warnock was furious with Mark Clattenburg's decision to award City with a penalty in the 16th minute.
"It was such a soft penalty and I don't think the referee would have given a foul anywhere else on the pitch for that," Warnock blasted.
The second goal is always going to be crucial in any game and it was never a penalty in a million years but teams get them sometimes.

...Neil Warnock...
"They were still better than us but to get that second goal made it more comfortable for them and made it easier."