First Team News
1
Pellegrini warns of Reds' threat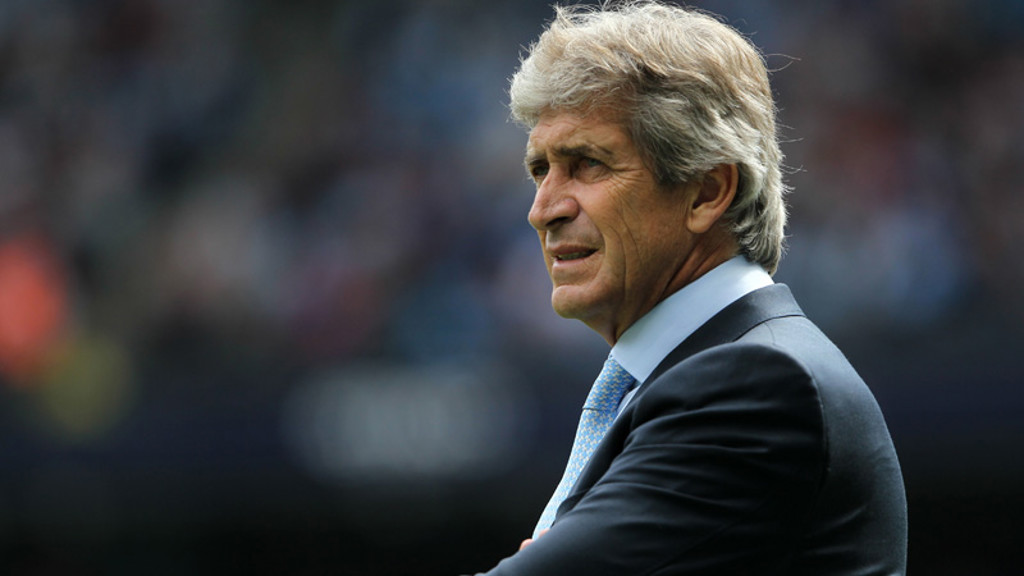 Pellegrini
Manuel Pellegrini has warned his side that the Premier League title will not be won or lost in the Boxing Day clash with Liverpool.
The Chilean has also advised the Blues not to focus solely on the threat of Luis Suarez, although the striker is in red-hot form at the moment.
"We are just finishing the first half of the Premier League," said Pellegrini. "There are two more games left but this league is not only about Liverpool and Manchester City. Five or six teams will fight to the end.
"It's a very tough game against Liverpool and we know they are not just about Suarez. They are in a great moment, playing very well and we must be wary."

...Manuel Pellegrini...
England midfielder James Milner echoed Pellegrini's sentiments and is relishing the challenge that the Reds will pose - particularly Uruguayan hitman Suarez.
"He is having a pretty good season," said Milner. "He's a dangerous player. We have come up against dangerous players so far this season but he will definitely be right up there, so we will need to keep him quiet.
"But Liverpool are a top side having a good season and it's not just about stopping him, because they have plenty of other players who can do damage as well."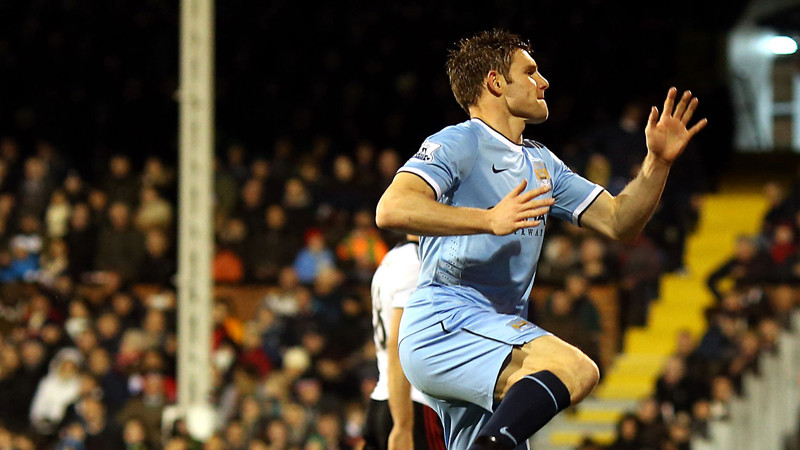 Milner, who is in the form of his life at the moment, revealed that City are full of confidence going into the game and will be looking to end the year on a high.
"Against Fulham we showed character to get those extra two goals at the end and get the win," he asserted. "These are the sort of games you have to win if you want to win the title.
"Now, we have two games in quick succession but we have the momentum to go into those games and hopefully get six points.
"Every game is very important for us. We dropped points earlier in the season so we need to keep going and build a winning run."
The Blues go into the Liverpool game with a flawless home record in the league this season. In eight games, they have scored 35 goals and conceded just five.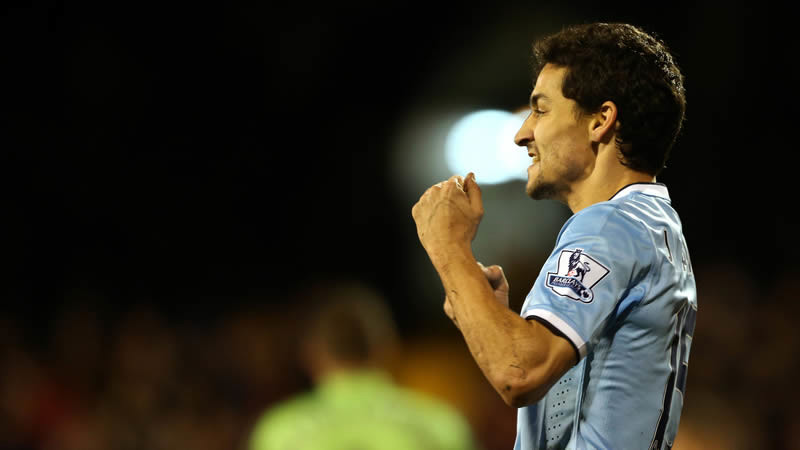 Spain winger Jesus Navas admits that although high-scoring thrillers may be fun to watch, the ultimate aim at the end of the day is to secure victory.
"The main goal is to win", he said. "The good thing is that we have top quality players in attack and also in defence. We have a really strong squad.
"We have to work very hard on the training ground now in order to prepare well for Liverpool. If we do things that we want to do, we have a lot of options in this match.
"It is true that Liverpool are playing very well this season. They are a strong side but we are confident that we can get three points."