Men's Team
1
Mancini bemused by Spurs blitz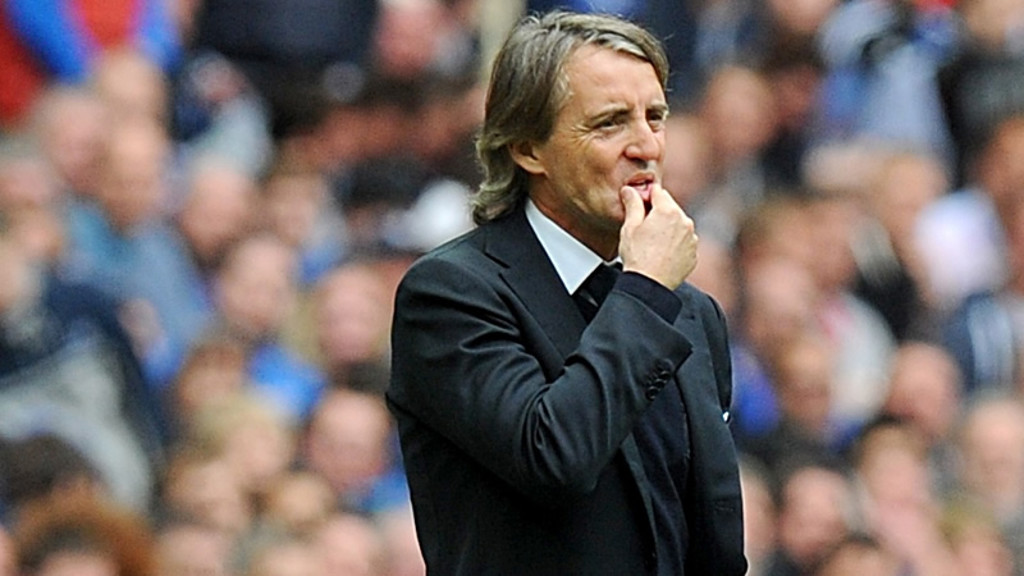 Mancini
Roberto Mancini admitted he was stunned by the manner of his team's collapse in the 3-1 defeat to Tottenham.
City were dominant for long stretches of the game after Samir Nasri had given the Blues a fourth-minute lead.
However, three Spurs goals in six minutes and 20 seconds turned the game on its head, much to the bewilderment of the City boss.
"We did two mistakes in two minutes, it's incredible that we lost this game because we had everything under control and we had many chances to score," Mancini said.
"It's crazy, their first goal is incredible, I don't know how a team like us can concede a goal like this – it's strange, it's not the right result but they won, so congratulations to them.

...Roberto Mancini...
Manchester United will land their 20th Premier League title if they defeat Aston Villa at Old Trafford on Monday night but the City boss refuses to let his team switch off in their remaining five Premier League games.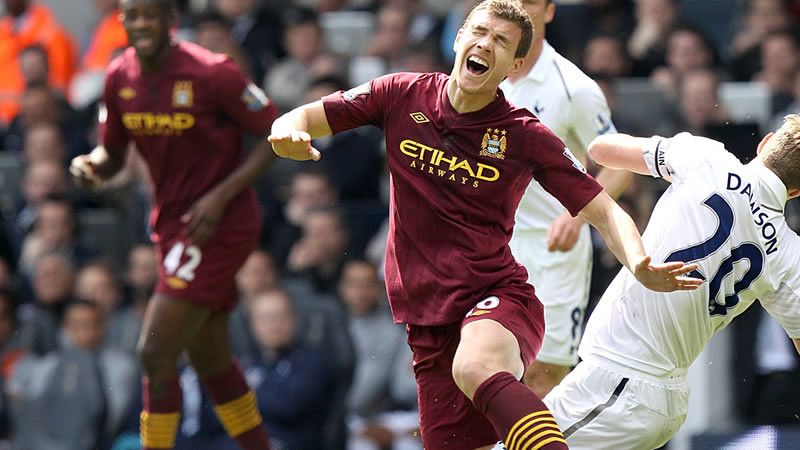 "We needed to win because we want to get 2nd position and to have a better life for the next week but we didn't deserve to lose, we deserved to win, but this is football," Mancini stated.
"The championship was finished three or four weeks ago, they deserved to win it.
"I think that it's important for us to win as many games now as we can, then we have a final which is very important.
"Between now and the end of the season we need to have concentration for 95 minutes."
Mancini has repeatedly pointed to a loss of a clinical edge in front of goal as to blame for City's failure to retain the title and he believes that was again the problem on Sunday afternoon.
"I can't believe that we lost this game because we played very, very well for 80 minutes, this is our problem this year, when we have chances we don't score," the Italian declared.
"We needed the second goal to close the game but they scored and we did two big mistakes which is strange for us but I think that today has been the mirror of our season.

...Roberto Mancini...
"We scored a lot more goals last year and we have conceded about the same but if you want to win you can't make mistakes like today."