EDS News
1
Southampton v City PL2: Key battles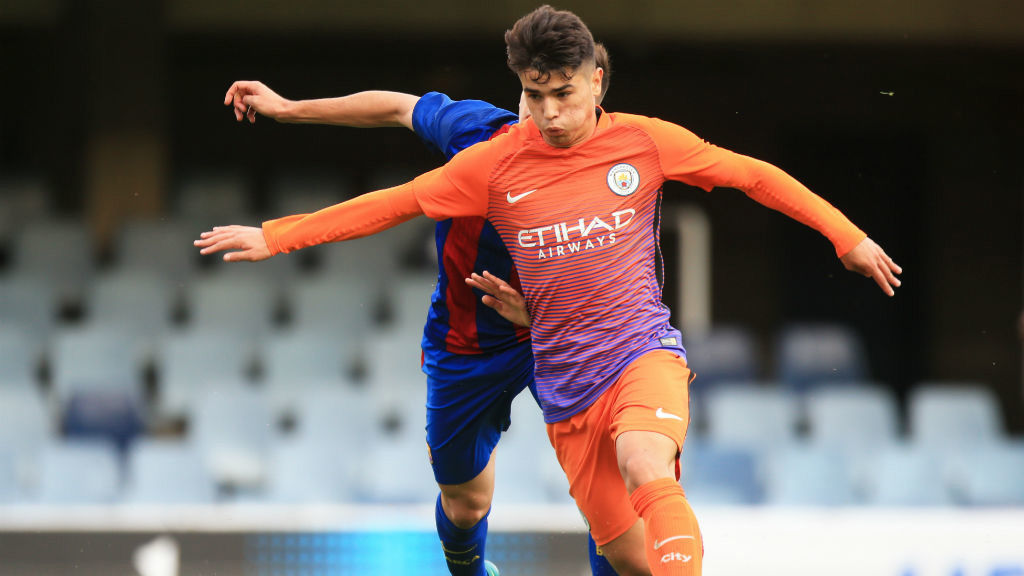 DIAZ: Brahim will be hoping to make a big impact at Staplewood Training Ground
City travel to Southampton's Staplewood Training Ground for a crunch clash on Monday night but where will it be decided?
Having gone four matches unbeaten in the domestic competition, including an excellent victory at Tottenham Hotspur, City have put themselves in a promising position in the Premier League 2.
They come up against fellow early challengers Southampton on Monday night in a match that may have a major bearing on where the title goes at the end of the season.
Where will the match be decided?
Want to keep up to date with all the latest EDS and academy news? Follow the new official Twitter account, @ManCityAcademy.
Although strictly an attacking midfielder, Hesketh is at the centre of all that Radhi Jaidi's team do well.
The 20-year-old has appeared for Claude Puel's first team already this season and his form in the Premier League 2 is only furthering his claim to be moved up permanently.
If he is to play a crucial role on Monday night, he will have to beat a goalkeeper in excellent form in the shape of Billy O'Brien.
City's captain and elder statesman has a host of experience at this level and with City's playing style. That means he often spends time on the edge of his box ready to sweep up.
If Hesketh is to get behind City's defence, whether playing the ball or running on to it, he will have to time his action to perfection in order to beat O'Brien.
Confused about the rules and format of the Premier League 2? Here's a handy guide on the competitions our youngsters will play in this season.
Brahim has been pushed forward in recent weeks, playing a false-nine role as Simon Davies' side have found the formula for climbing the table.
The Spaniard was on the periphery for much of last week's victory over Spurs and Wednesday's defeat to Barcelona but he's shown he's willing to learn a new role.
Against Alfie Jones he is to face a typical, physical defender. Strong in the air and in the tackle, Diaz will have to use all his guile and cunning to find a way around the Southampton man.
This may mean dropping deeper sometimes; impacting on the shape of both sides. It's the side that copes best with that fluidity that is likely to come out on top on Monday.
We'll have full coverage of Southampton v City in the Premier League 2 on mancity.com.
After Southampton, City face Liverpool at the Academy Stadium on Friday 28 October. Visit the ticket office for information on how you can support our future.