Community News
1
Giving Tuesday: Cast your Cityzens Giving vote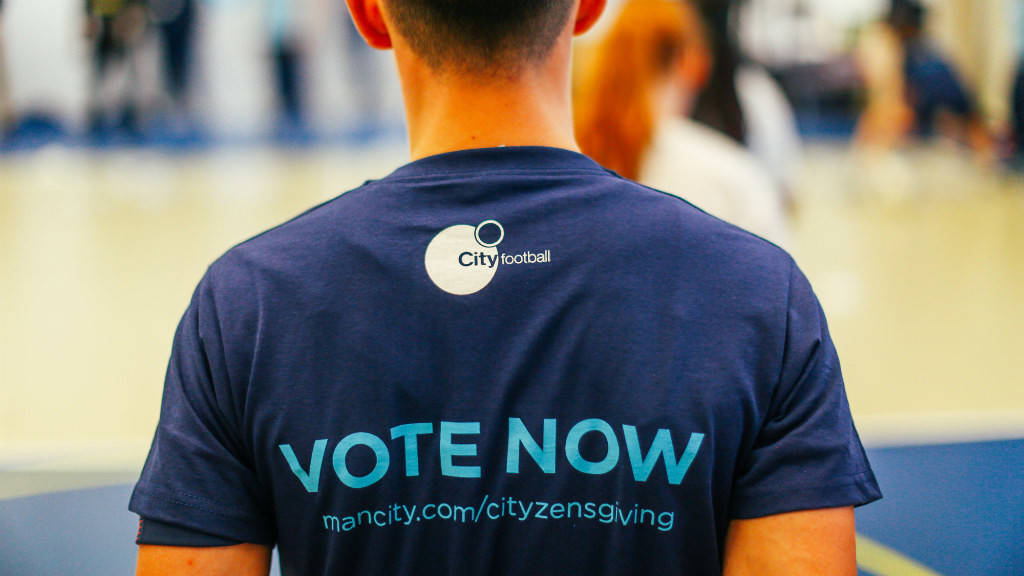 CITYZENS GIVING: Choose your cause.
As people around the world do their bit for charity as part of Giving Tuesday, we're calling on Manchester City fans to enter the spirit and vote in this year's Cityzens Giving campaign.
Put simply, Giving Tuesday is a chance to do good stuff for charity.
It is one of the biggest days for charities around the world, raising vital funds and awareness of important causes.
You can show your support by voting in our latest Cityzens Giving campaign and deciding how £400,000 donated by City Football Group and its partners is split between six community football projects.
So far, we have received 46,000 votes, with Manchester's City Girls project, which is empowering local young females, leading with 11,000 votes.

| Cause | Votes |
| --- | --- |
| Manchester - Girls' empowerment | 11,000 |
| Melbourne - Social inclusion | 10,000 |
| Guangzhou - Disability inclusion | 9,100 |
| New York - Connecting communities | 7,400 |
| Bangkok - Crime prevention | 4,400 |
| LA - Healthy lifestyles | 3,700 |
But we know we can get even more and want you to vote for the cause that inspires you the most!
Vote now to make a difference and give young leaders the power to change lives.