Community News
1
Cityzens Giving is coming…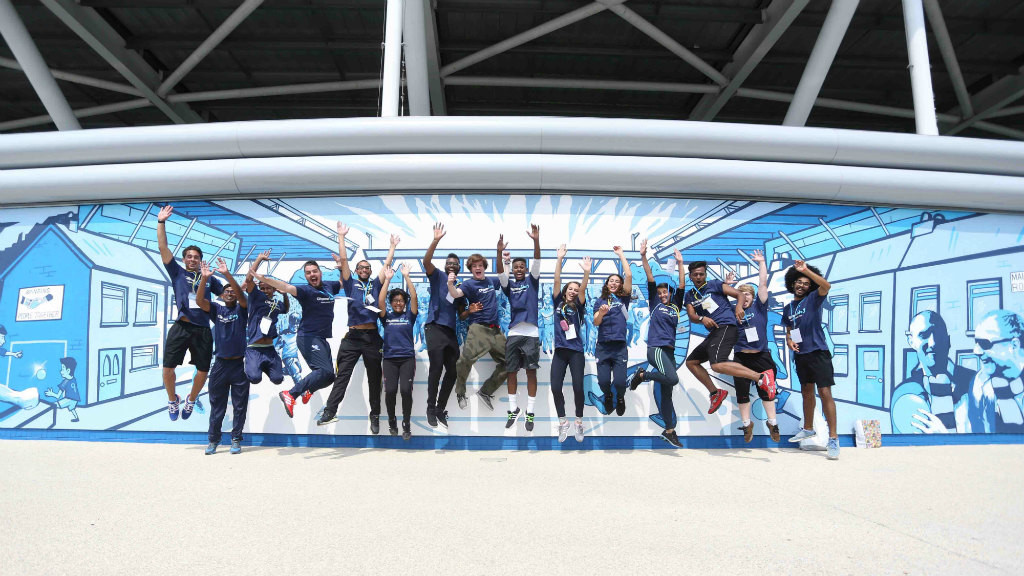 RETURN: Cityzens Giving is back for a third year.
It's nearly that time of year again, when we give City fans the opportunity to change the lives of communities around the world.
Next week Cityzens Giving returns for a third successive year, as we call on supporters to help us tackle social issues through the power of football.
2016 has certainly been busy for our Cityzens Giving projects.
We've already trained 250 young leaders and have reached 14,000 children as we use the positive impact of the beautiful game to strive for social equality.
Thanks to the global support of City fans, our nine community football projects have gone from strength and before the launch of our 2017 campaign next week, here are some of this year's highlights in pictures…
In May, Shaun Goater and Paul Dickov visited Cape Town's project to see first hand the incredible work that's going on to empower girls through football.
In June, 30 young leaders made the trip to City Football Academy for a week-long leadership programme.
In August, our projects around the world celebrated International Youth Day with a number of football events.
City in the Community coaches have been upskilling our young leaders in community football coaching in Kuala Lumpur and Cape Coast, Ghana.
SAP employees delivered workshops in Manchester and New York, alongside young leaders to design community football festivals (New York) and developing tech solutions to support programmes (Manchester).
Cityzens Giving wins 'Campaign of the Year' at the Beyond Sport Awards.