Community News
1
Match of a lifetime for City VVIPs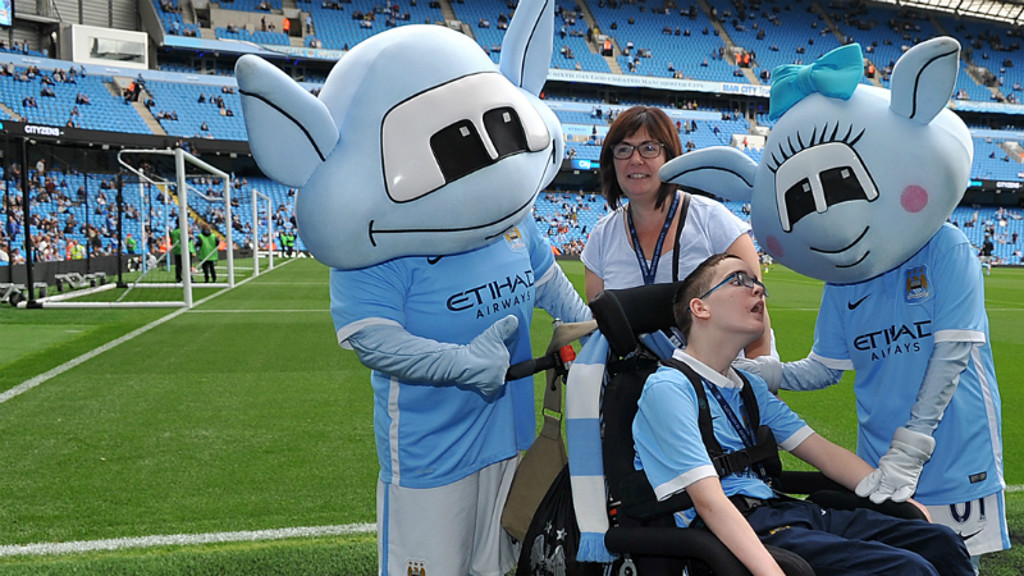 Two Manchester City supporters received a surprise visit from Patrick Vieira at the Blues' game against Watford last month, as part of a special VVIP matchday.
Luke Albiston, 21, and Joseph Massey, 18, both live with Cerebral Palsy and were invited to the Club with their families for a once-in-a-lifetime experience.
Luke, who brought his mum, dad, brother and sister along, celebrated his 21st birthday in style at the Etihad – including box seats and a visit from his favourite broadcaster, BBC Radio Manchester's Ian Cheeseman.
Joseph, who has recently gone through a difficult time in hospital, was able to experience his City heroes close up and personal with an access-all-areas pass – including a pitch side and Player's Lounge visit.
The lucky guests were also given pride of place on the blue carpet, as they welcomed the team off the coach ahead of kick-off. The day accumulated in Vieira visiting both Luke and Joseph, to present them with signed personalised shirts.
Luke's dad, Steve Albiston, said: "It was fantastic from the beginning right to the end.
"Luke and the whole family enjoyed it and we have lots of lovely photos to remember the day. Thank you to all who made it so special."
Joseph's mum, Janet Hall, added: "It was a truly amazing day and it was so lovely for us to see Joseph so happy.
"If you had seen him in February on life support, you would not have believed he was the same young man.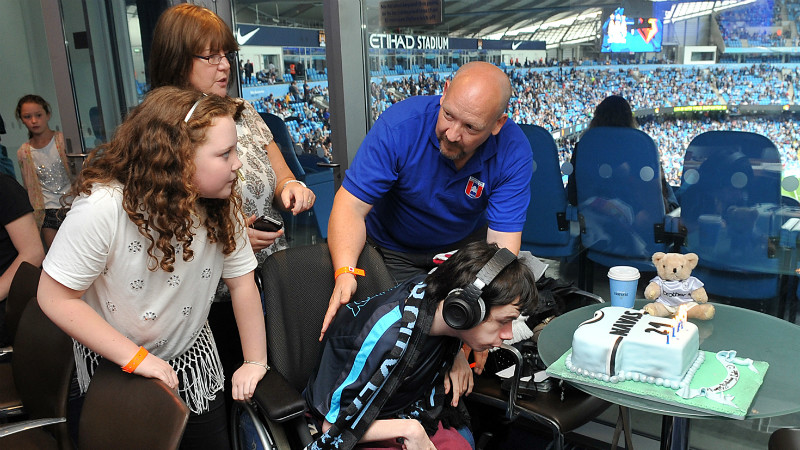 "Thank you to the Club for making this happen - Joseph said it was the best day!"
Lisa Eaton, Service and Fulfilment Manager declared: "The Club is proud to offer access to such memorable experiences for all of our guests.
"Luke and Joseph's visit to the Watford fixture was truly inspiring for all involved and we are looking forward to making more dreams come true this season."
Watch the full story of Luke's visit to the Etihad in this CityTV video...