Community News
1
Premier League trophy on global tour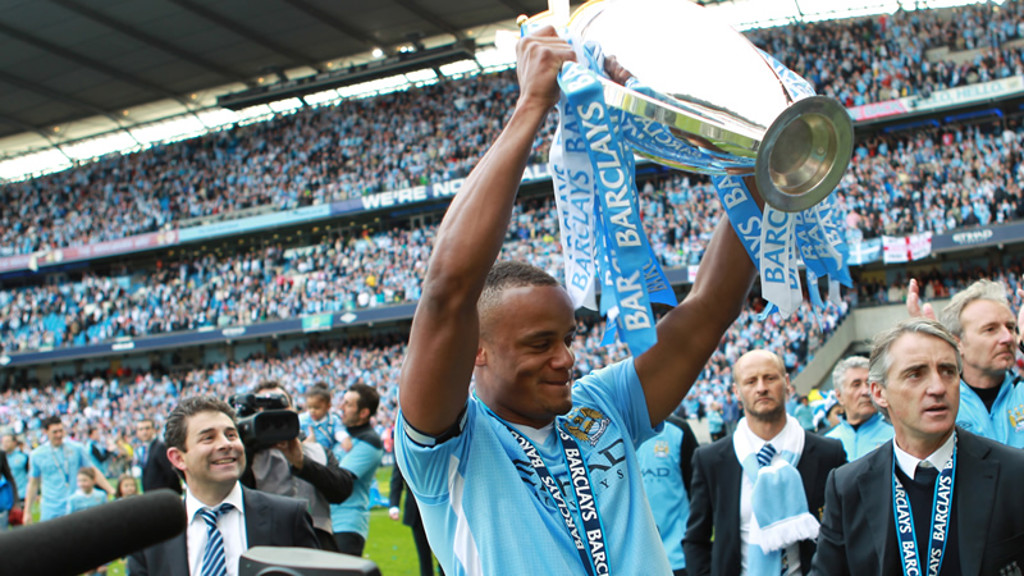 Vinny Vid Pic
The Barclays Premier League trophy has visited 16 countries, 74 Official Supporter Clubs worldwide, 67 schools and raised over £45,000 for charity.
During the 2012/13 season, the Barclays Premier League Trophy has been to more than 600 events across the globe.
The trophy has been to schools all over Greater Manchester, giving thousands of pupils the opportunity to get close to the famous silverware.
More than £45,000 has been raised so far for City in the Community, Manchester City's award winning community scheme from voluntary donations given to view the trophy.
Sarah McBriar, Project Manager at Manchester City said: "It was really important to us to share the experience with supporters clubs all over the world and with our local community.
"Success was ultimately for the fans, and we are delighted that the trophy was used to give back to the City in the Community foundation and the thousands of people who benefit from their work.
"We wish to thank everyone who has been a part of the trophy tour and the incredibly hard work put in by the Supporter Branches and school staff."
Kevin Parker, General Secretary of Manchester City Football Club Supporters Club said: "Receiving the Premier League trophy has been a unique experience that has enabled fans of all ages to get up close and personal with the celebrated trophy.
"It's a physical and emotional experience that fans don't normally get to experience and allows us to really feel part of the Club. "
To find out more about the great work City in the Community is doing, you can visit the website, facebook or twitter.