A host of sought-after City items are currently available as part of City in the Community's latest special charity auction and sale as part of our ongoing Cityzens Giving for Recovery fund-raising drive.
Amongst the many unique items available are PUMA shirts signed by Club legends Sergio Aguero and David Silva, as well as Raheem Sterling and Leroy Sane's match issued shirts, bearing the poppy, from our home game with Middlesbrough from November 2016.
A pair of player-issued David Silva boots, signed by El Mago, are also part of the October auction collection.
In addition, the Club have also donated 29 unique photographs to CITC which, in turn, have been made available to purchase.
The photographs were part of a special exhibition staged by the Club's official photography team in Manchester city centre and capture many candid and unique moments from the past few seasons featuring pivotal figures including Pep Guardiola, Vincent Kompany, Sergio Aguero and Kevin De Bruyne.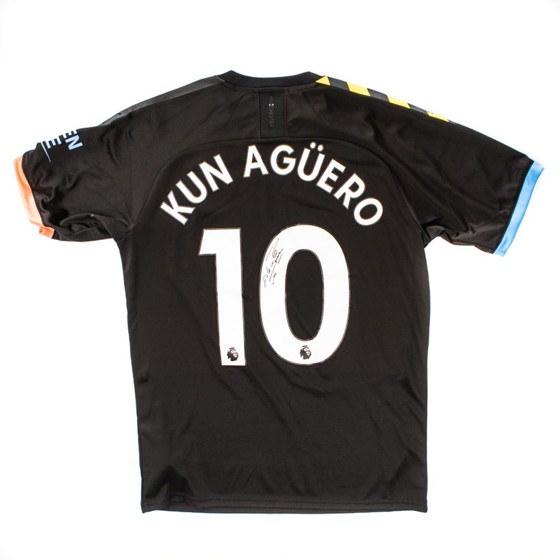 All the items are available through the CharityStars website for Manchester City fans in the UK and globally to either bid on or purchase through our Buy Now collection.
Money raised from the auction will go towards City in the Community's mental health programme which is a key part of our Cityzens Giving for Recovery drive.
The programme will support young people in Manchester in their recovery from the impact of the coronavirus crisis by embedding mental health awareness and understanding across all community projects, targeting thousands of participants aged 14-25 years old.