Academy News
1
Young Blues full value for cup win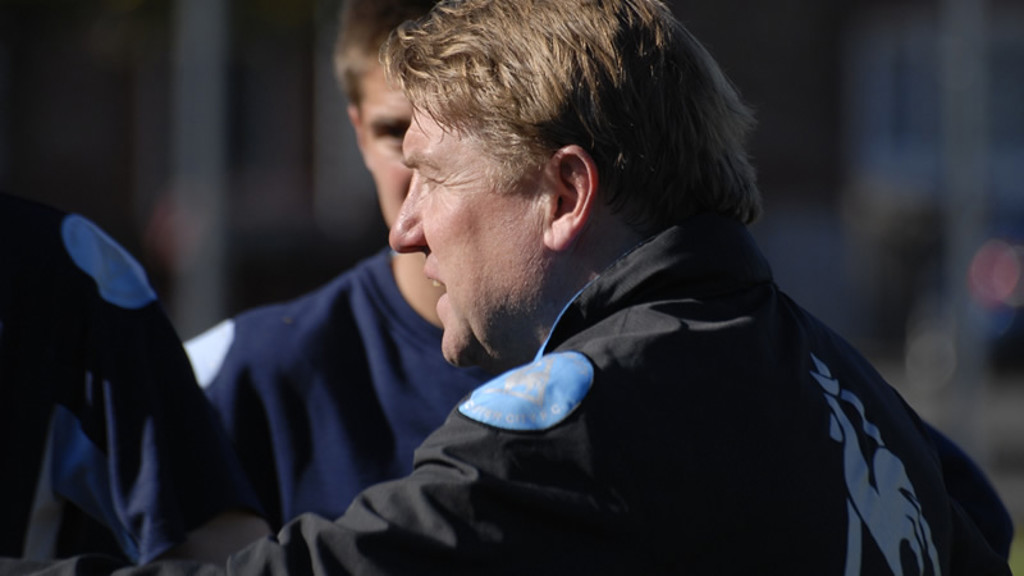 Alex Gibson Head of Youth Coaching at Academy Platt Lane 2008
City's Under 18 side have marched on into the quarter finals of the FA Youth Cup, and their management team think they fully deserved Wednesday night's 4-2 win over Newcastle.
The young Blues were 3-0 up after an hour and had a man advantage shortly after when Donaldson was sent off, but two late goals from LuaLua set the nerves jangling – until Robbie Mak grabbed his second deep into stoppage to seal the win.
Academy Manager Jim Cassell said, "I think we got a bit complacent towards the end, but it was a good learning experience for the lads. On the two occasions we made mistakes, we got punished but overall we would have been very happy to take 4-2 at the start of the game.
"I thought Alex Nimely-Tchuimeni was outstanding, and Robbie Mak got two goals as well which shows what he can do. He can drive you mad from the sidelines because he can be hit and miss.
"We were better on the night, and without being unkind to Newcastle I thought 4-2 probably flattered them."
Coach Alex Gibson praised the all-round team effort that has typified a season where this team has gone unbeaten in the league and cup, adding:
"We work hard at that, we have been together for the last couple of days in the hotel, all the staff have been terrific and that team ethic is what we are all about.
"The backline did well, we work a lot on that in training so it was just a bit disappointing to let the two goals in at the end."
The quarter final will be at home to either Everton or Norwich, who play tonight, and Alex says that our preparations for that begin right now.
"This competition  gets progressively harder, we have always said that the teams left in after this round will be very good. Both Jim & I will go to the Everton-Norwich game tonight to have a look and start preparing for the next one."
Summing up Wednesday's entertaining win, Jim concludes:
"I thought our play in the first hour was outstanding, I thought we were a class apart and it was only a couple of silly mistakes that allowed them back in. Robbie Mak scoring in the last minute gave it a more realistic score line."