Academy News
1
Coveney: City's trophy lift is just the beginning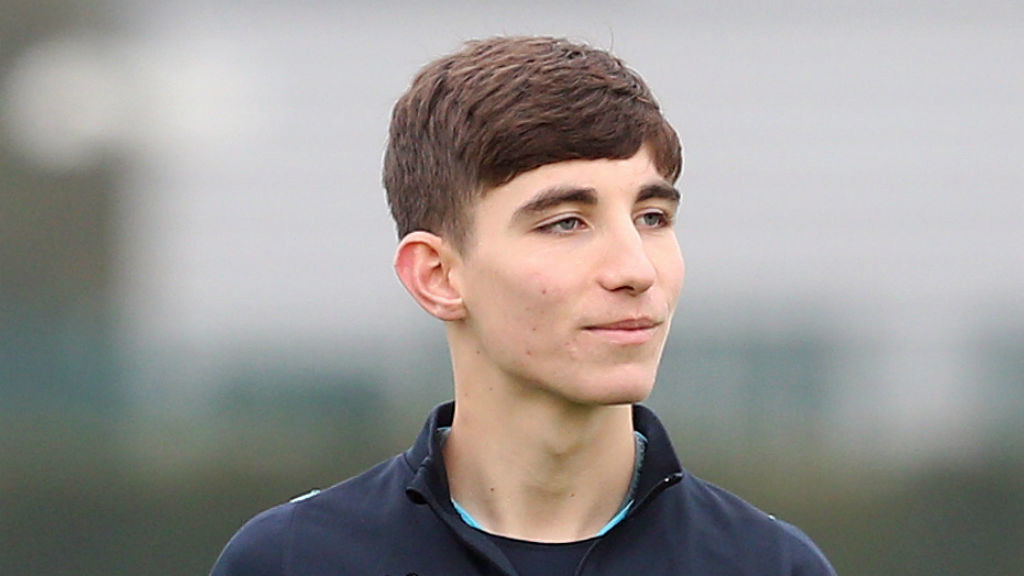 MORE TO COME: Joe Coveney is ready to kick on after Saturday's trophy lift
Manchester City defender Joe Coveney is delighted to be back at a time of celebration for the U18s but he insists the hard work is still to come.
City will lift the U18 Premier League North trophy after their match with Middlesbrough on Saturday afternoon before the fixtures for the national stage are revealed on 7 March.
Centre-back Coveney has missed much of the season due to injury but having returned in last week's win at Stoke City, he's looking forward to getting back to business.
He said: "It was great to be back out and to win the league on the day felt really good as part of the team. To play 60 minutes in my first match back was really tough but I felt really good during the match.
"It took 10 minutes to get used to the pace but after that I settled down and I was back in my rhythm again."
Tickets to see Manchester City play Middlesbrough and lift the U18 Premier League North trophy are free! Click here to support our future.
City's star studded squad are naturally excited to receive the Premier League trophy on Saturday afternoon but Coveney has promised there is much more to come from Lee Carsley's side.
"It will be brilliant. Everyone in the team is really excited and for me, to come back at this point when we're lifting trophies, I feel quite lucky.
"This team is a special team and I think we've got a chance to do a lot more this season. We've won the northern division but we're still in the Youth Cup and the national stage is coming.
"We're confident that we have the quality to do all three if we stick to the game that has seen us come this far."
Having won the U18 Premier League last season and remained unbeaten throughout the season so far, Coveney welcomes the pressure that comes with facing the likes of Chelsea and Arsenal in the final stage.
He said: "They're the teams that have long been heralded as the best in the country with excellent academies and now City are definitely in that category. We need to play to our maximum in the national stage to show that we are the best in the country.
"There's pressure but that brings a lot of motivation. You always want to go one step further than the year before and it was unbelievable achievement last season but our side are using that as a driving force to go even better. It's the kind of pressure you need."
You can follow Manchester City v Middlesbrough in the U18 Premier League live on Twitter at @ManCityAcademy. There will also be a Facebook Live of City's trophy lift on 'Manchester City Academy'.