Academy News
1
Faour on target in Nordic Tournament final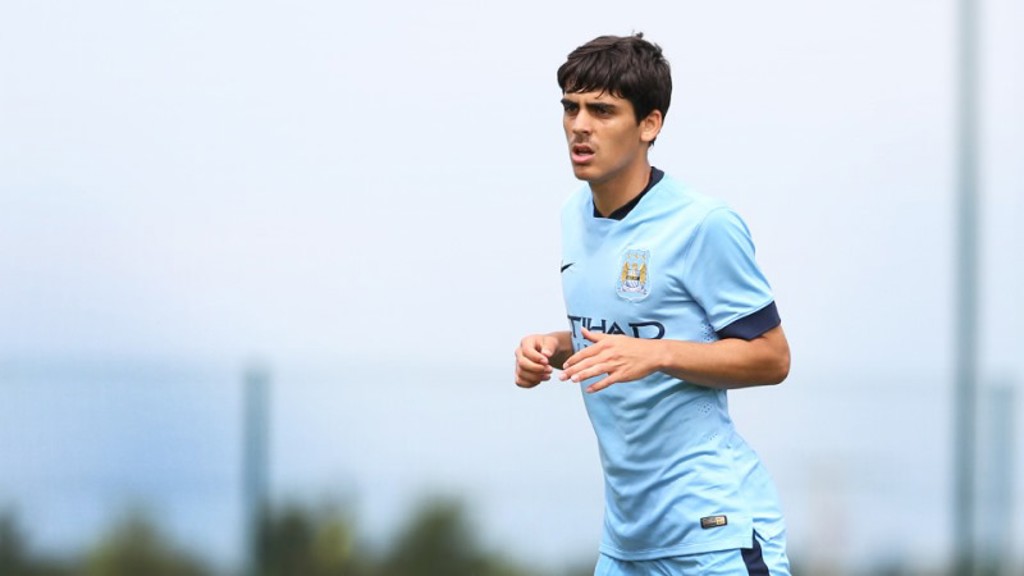 Faour
City Academy starlet Zackarias Faour scored Sweden's opener as his country triumphed in the final of the u17 Nordic Tournament.
The young Blue was one of five City representatives at the competition, which is held annually, and shone in his attacking role over the four matches.
Sixteen-year-old Zack netted in the ninth minute of an intriguing final encounter past his u18s club teammate Kjetil Haug, who was in goal for Norway. The game finished 2-0 to the Swedes.
Faour was involved in each of his country's matches, starting on three occasions including a 3-0 victory over England, in which he was unlucky not to add his name to the scoresheet when his 20-yard effort flew just wide.
Meanwhile, Haug was on the bench for his country's opener with the Faroe Islands but completed 90 minutes between the sticks in each of the subsequent games.
The keeper pulled off a particularly good performance to preserve a point and a vital clean sheet in the group decider against Denmark, while he had previously made several decent stops as part of a 4-1 victory over the USA.

...Nordic Tournament 2014...
Three City youngsters who all remain eligible for the u16 age group were selected as part of the England squad, and Sadou Diallo, Edward Francis and Lukas Nmecha all acquitted themselves well and showed off their fledgling talent in a Three Lions shirt.
Francis started the first game as part of a back line who repelled all of Iceland's attacks until his departure on the 68th minute – it finished 5-1 to the young Lions and Nmecha made his tournament debut as a second half substitute.
Nmecha earned a start in the following day's 1-1 draw with Finland, while Diallo and Francis emerged from the bench, and all three were second half subs against Faour's Sweden.
Diallo and Francis both started the third place play-off, which ended in heart-break for England when Denmark were awarded a late penalty and tucked home the only goal of the game from the spot.
International experience at such a young age is sure to enhance the group's development as they return to Manchester in time for the start of the domestic campaign.