For everyone who coaches football
For parents who want to support their children on their footballing journey. For grassroots coaches. For academy staff. For everyone.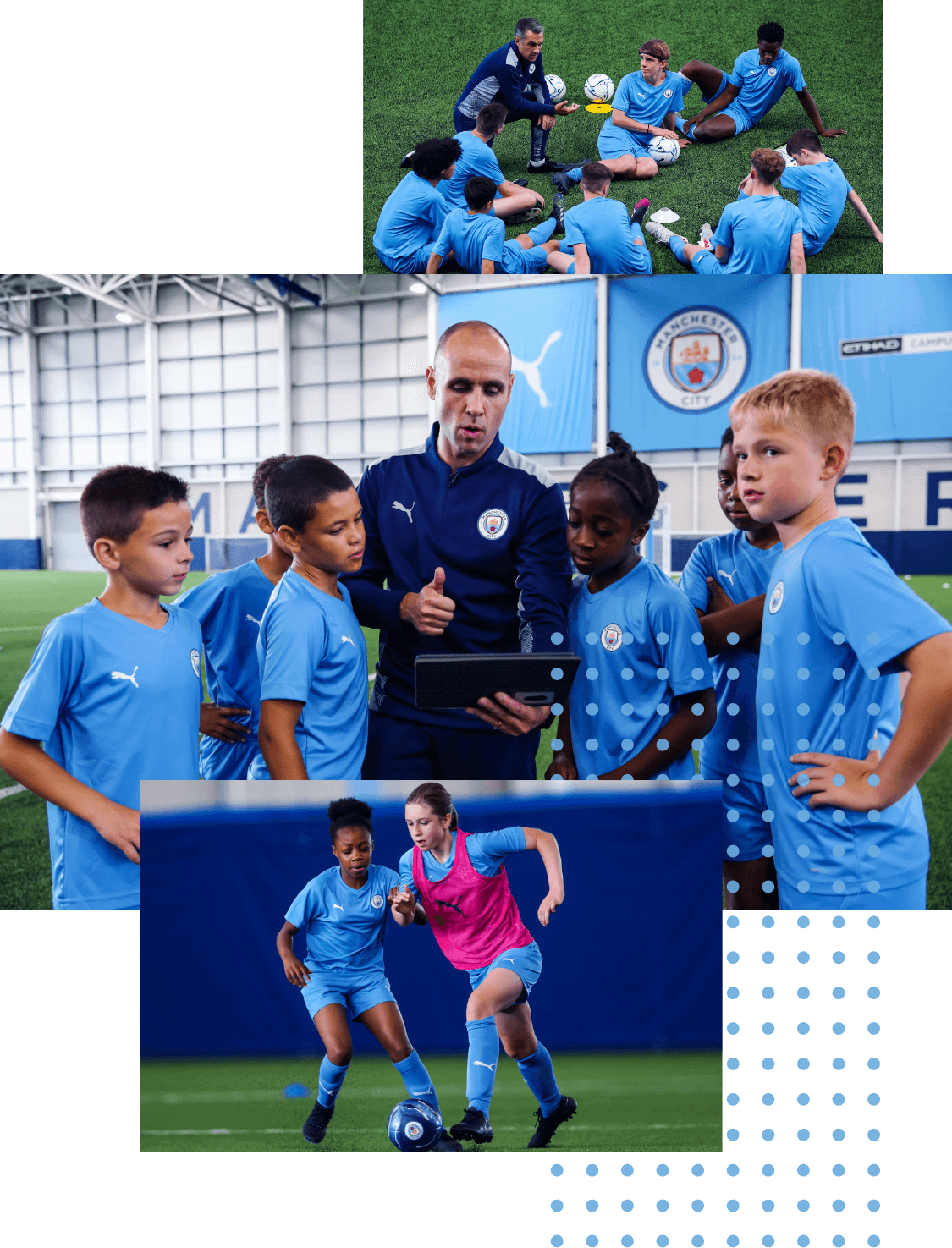 it works. we use it.
All content is based on the Manchester City coaching philosophy. We use it to develop our own players.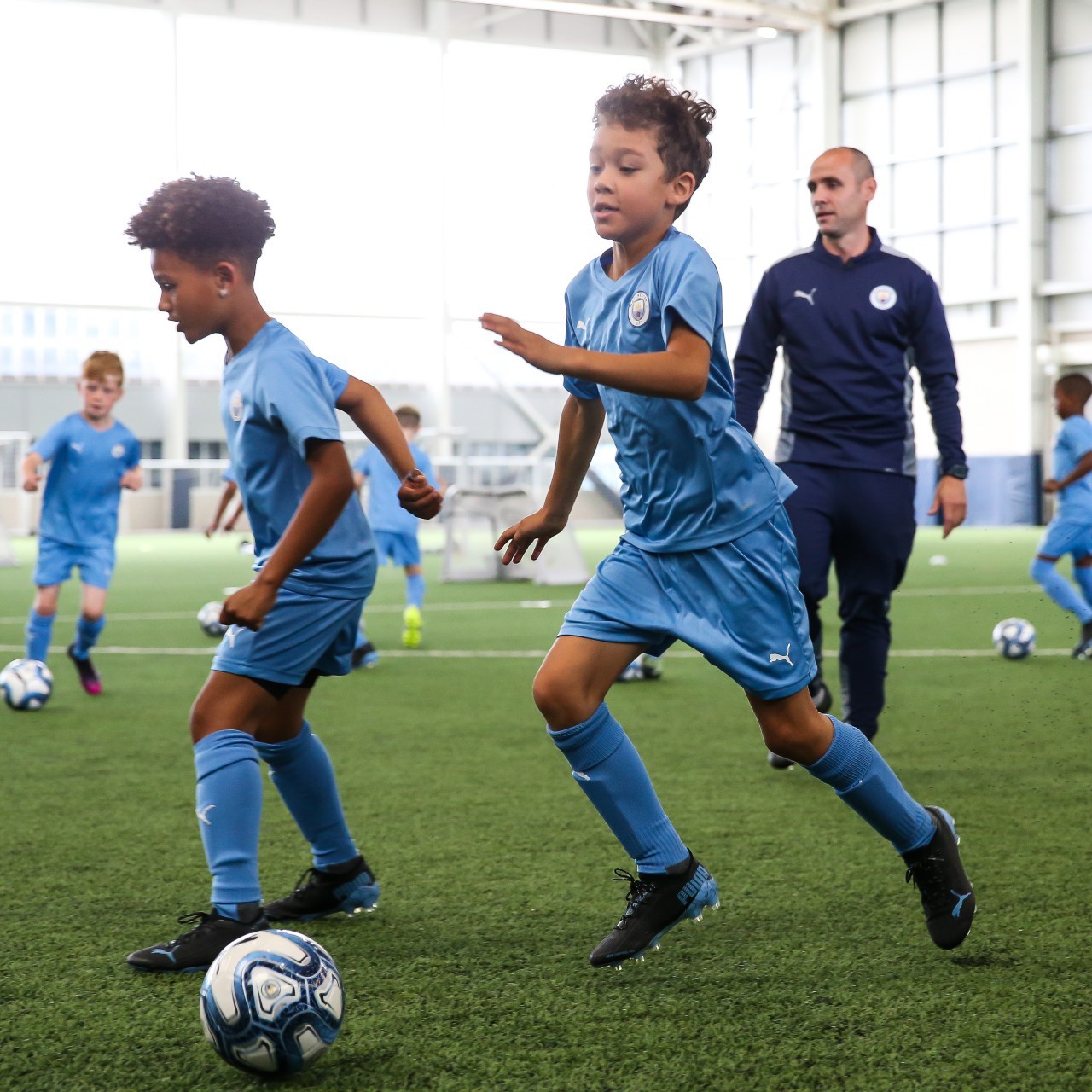 Anytime. anywhere.
Available on web and app.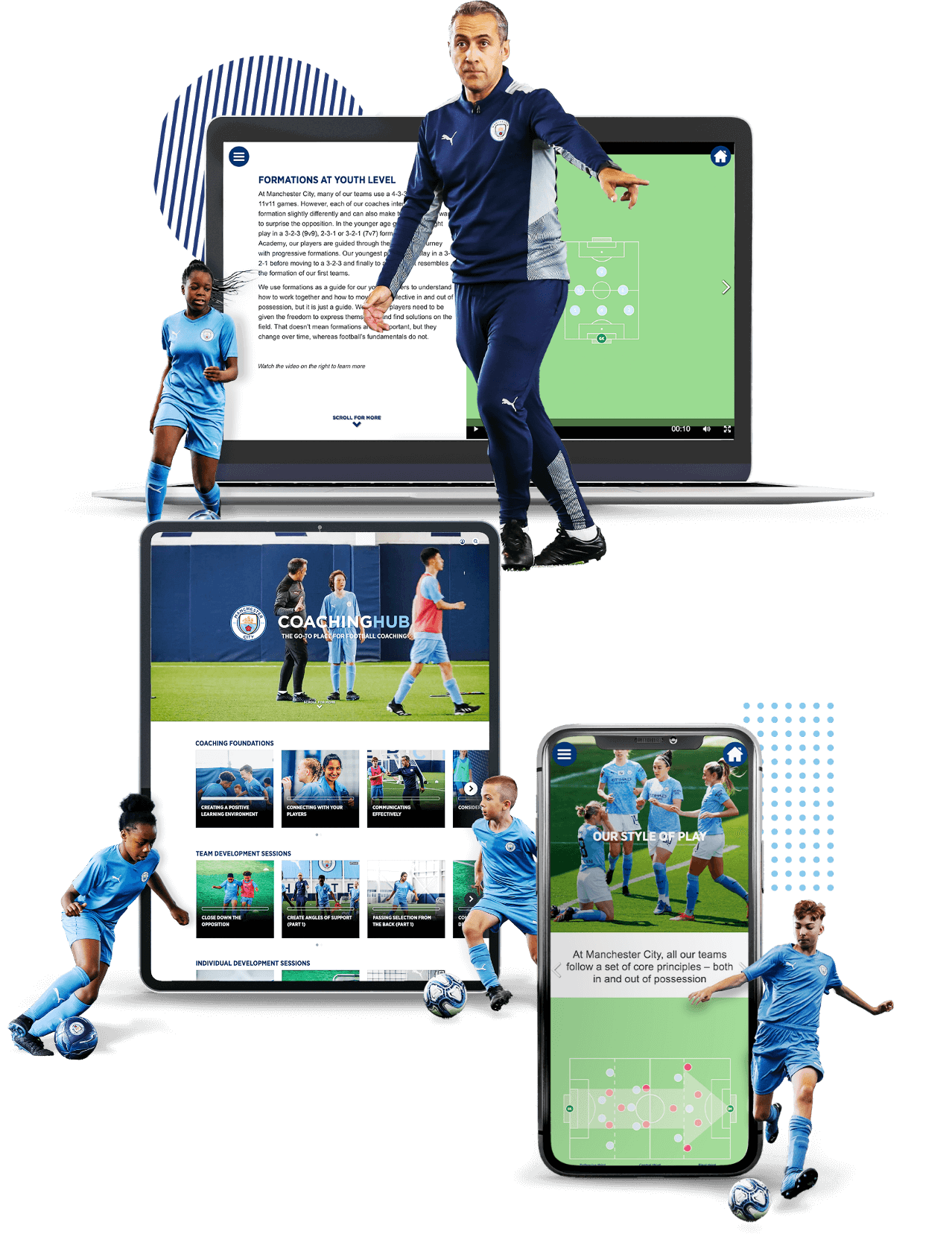 PROMOTIONAL OFFER: £79.99 FOR 12 MONTHS
£120 standard price
SUBSCRIBE
COACHING HUB FAQ'S
Hours of content to develop your coaching skills. Based on the inside knowledge from our coaches at Manchester City:
Ready-to-use session plans tailored to your players' age group. Designed to develop each player and the entire team step-by-step. Based on decades of experience of how to get the most out of each session.
Insights in our coaching foundations. How we create the best environment for players, the types of conversations we have with parents & players, and how we continuously challenge each player to get the best out of the team.
Team development as we see it. Key attacking and defending principles, formations across the age groups, evolution of positions and much more.
Beyond the pitch. Tips on how to include strength & conditioning into training, what the right nutrition is, how to track players' performance and the latest in football technology.
CoachingHub can be used by individual coaches or coaches who belong to a club. Every subscription is to be used for one single coach account. For club accounts, please contact us at [email protected]
CoachingHub is a rolling annual contract of £79.99 per year (which can be cancelled at any time as required). This is an introductory price, with the annual price scheduled to be increased to £120 per year.
Anytime, anywhere. Learn at your own pace with articles and video lessons on the platform. We keep updating the content and add new insights regularly. We also keep developing the formats on the platform – webinars, podcasts to be added soon.
CoachingHub's mission is to empower anyone who coaches football to get the most out of their players. No badges or years of experience needed: Our approach will help you develop your coaching and accelerate your learning. And if you are more experienced, you'll get an exclusive look behind the curtain of one of the most successful approaches to player development in the world.
We believe that coaching is a trade to be perfected on the field, so we're not offering online certificates. Stay tuned though – face-to-face opportunities will come soon.
You will need to sign up before accessing the content. We offer an annual subscription for £79.99. Prices will be charged in pound sterling, so they might vary based on your credit card's currency. 
CoachingHub is available on both desktop and mobile web platforms, and also via the CoachingHub App, available via the Google Play and Apple App Store.
The CoachingHub is a stand-alone product and content offering, with no content appearing on CITY+ or on the Man City App.