manchester city: OUR decade in pictures book
Our Member-exclusive, large-format, photography book, 'Manchester City: Our Decade in Pictures'  takes a look back at each season since the infamous FA Cup win in May 2011 that kickstarted 10 years of success. Hard-backed including a premium presentation case, this book is the perfect gift or keepsake for City fans.
This is an exclusive opportunity for our Members to purchase this unique piece.
EXCLUSIVELY AVAILABLE TO SEASON TICKET MEMBERS, HOSPITALITY SEASONAL MEMBERS, CITYZENS OFFICIAL MEMBERS & OFFICIAL SUPPORTERS CLUBS MEMBERS - PRICED £50 + P&P.
a transformative decade
May 2011 saw the end of Manchester City's thirty-five year wait for a major trophy, as the team secured the FA Cup amidst wild celebrations. Little did City fans know that these successes were just a taster for a memorable ten seasons to come, in which Manchester City's fortunes – and status in the football world – were utterly transformed.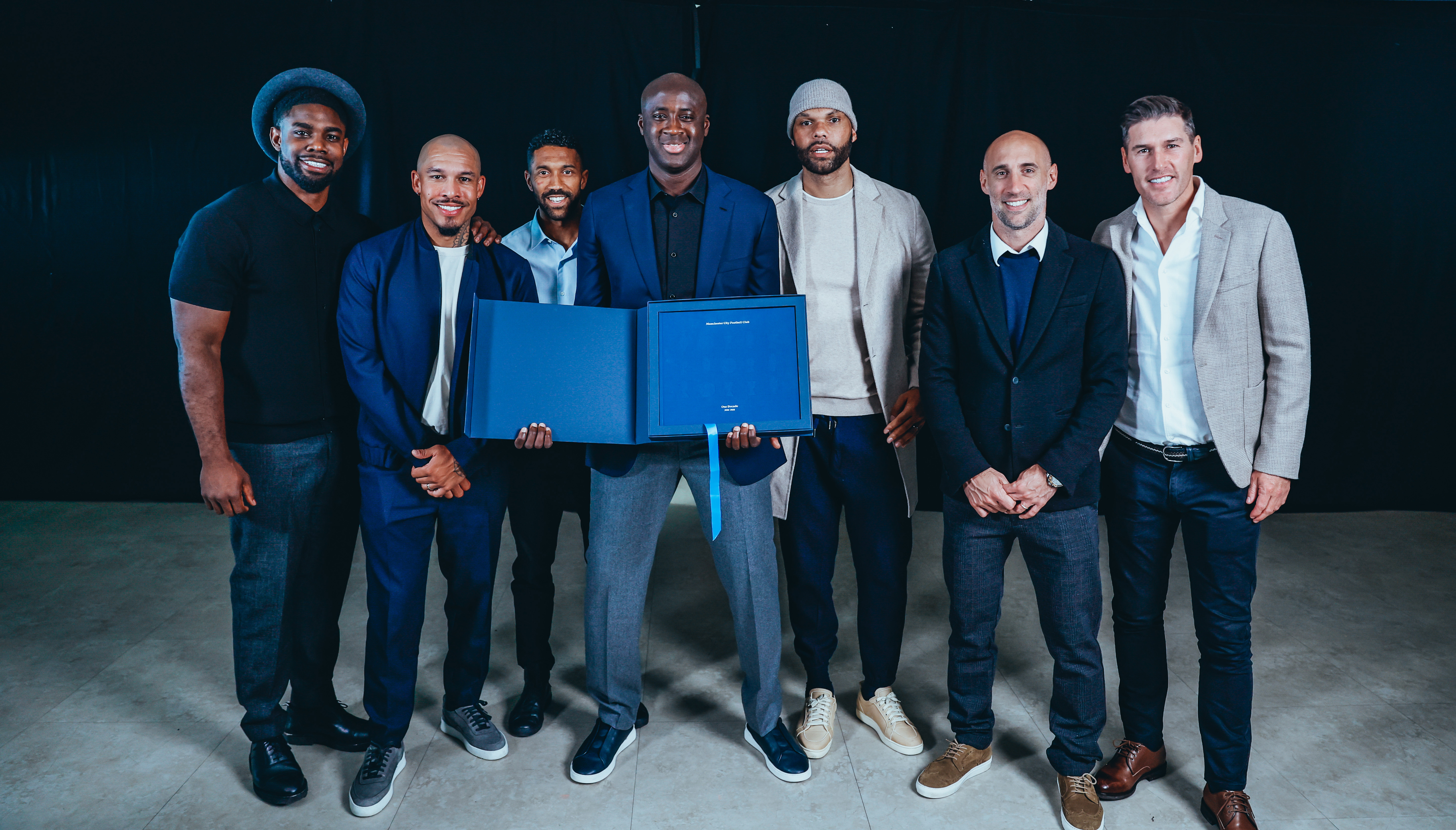 PERSONALISE YOUR BOOK
Supporters can personalise their book, adding a photo and text onto the opening pages, making it the perfect gift for someone, or as a way to recognise your own journey with the team.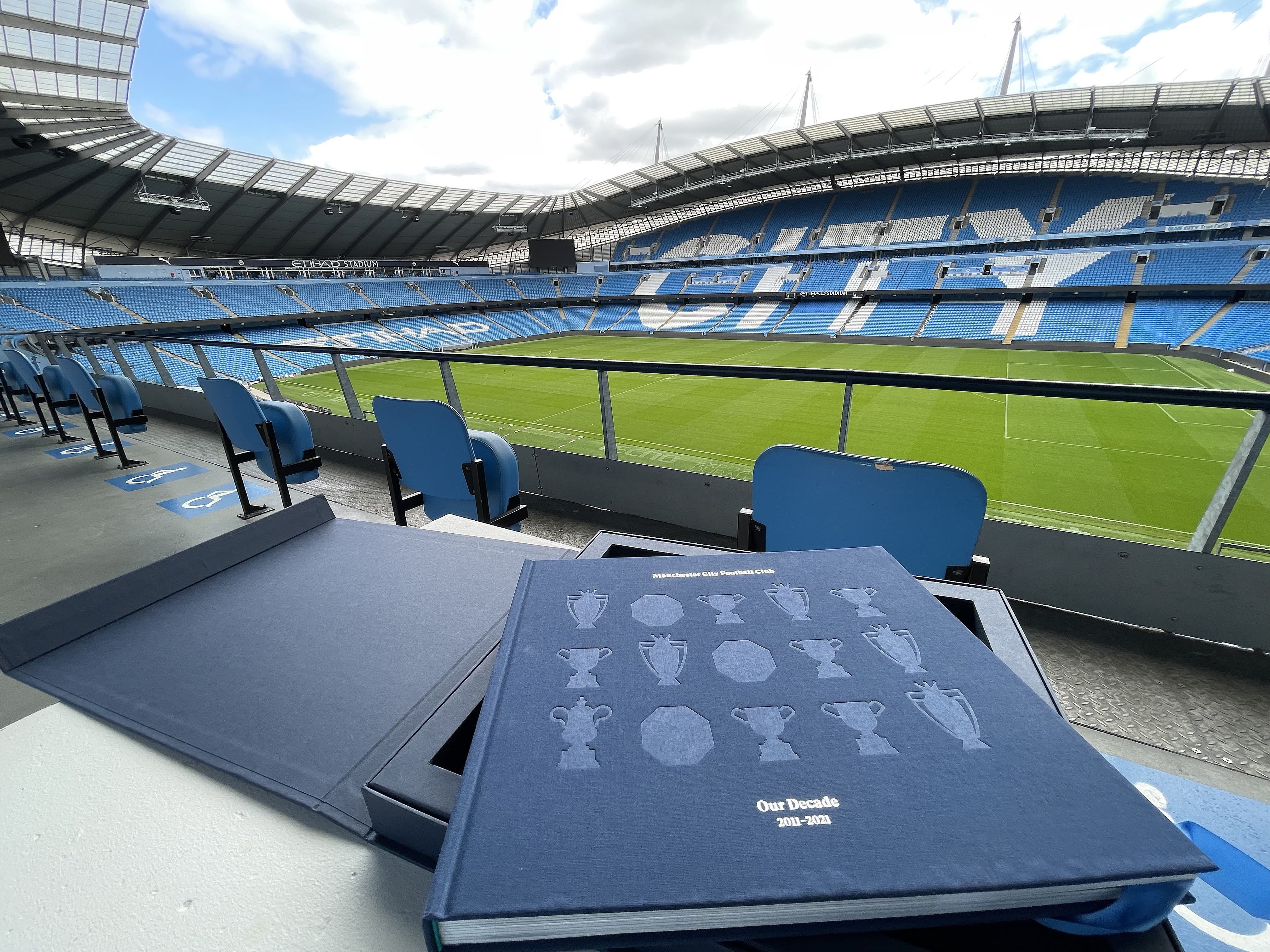 CAPTURING AN INCREDIBLE JOURNEY
Each chapter captures the iconic moments from each season and the players, managers and fans who have supported the team to reach unprecedented heights. 
Interspersed between chapters are images and statistics which bring to life the story of Manchester City's incredible growth, from the numerous successes of the women's team, the opening of the City Football Academy and the development of City Football Group around the world.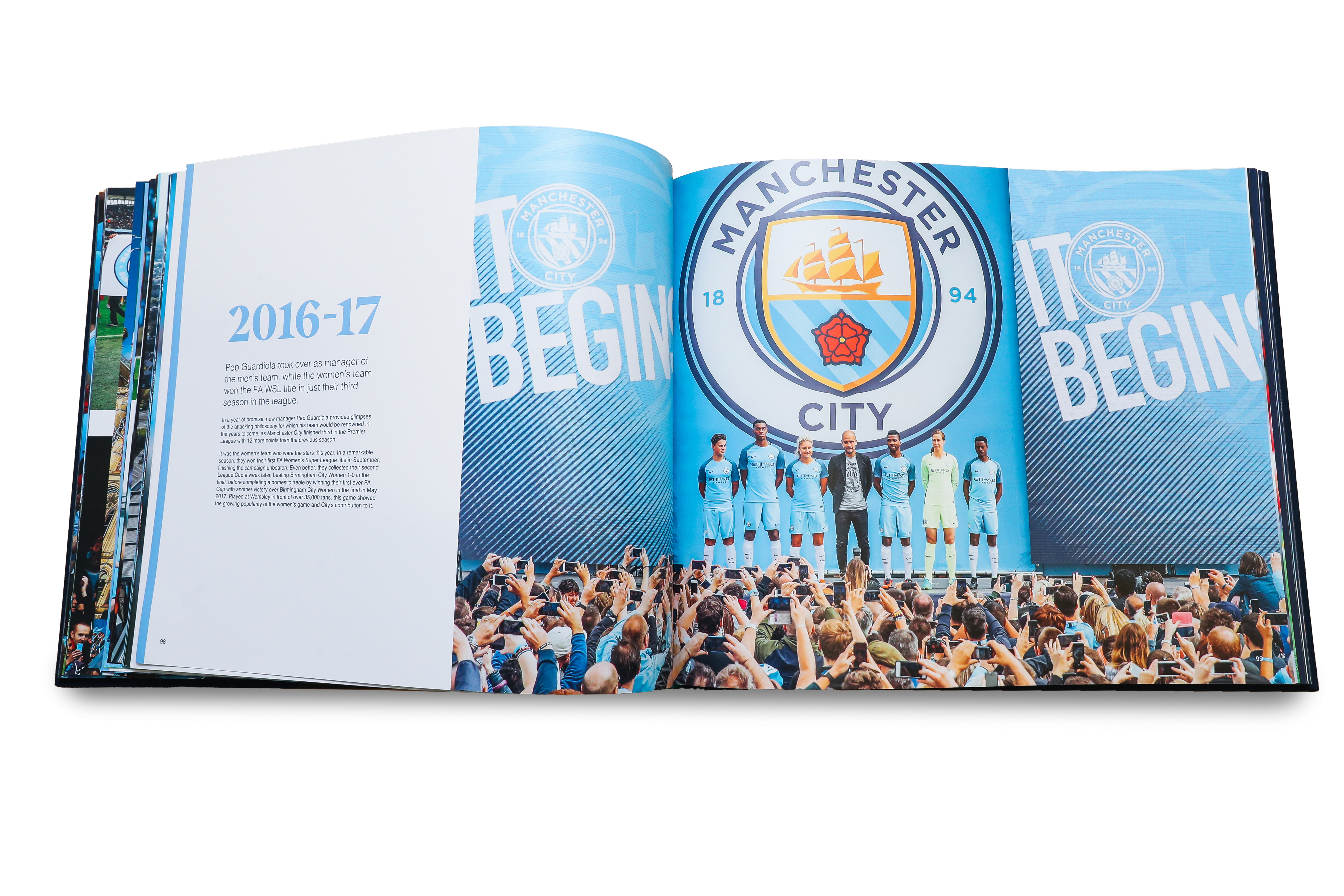 STATS AND FACTS
The book also features a gatefold which details every single player who has made an appearance for Manchester City from 2011-12 to 2020-21 -  can you remember them all?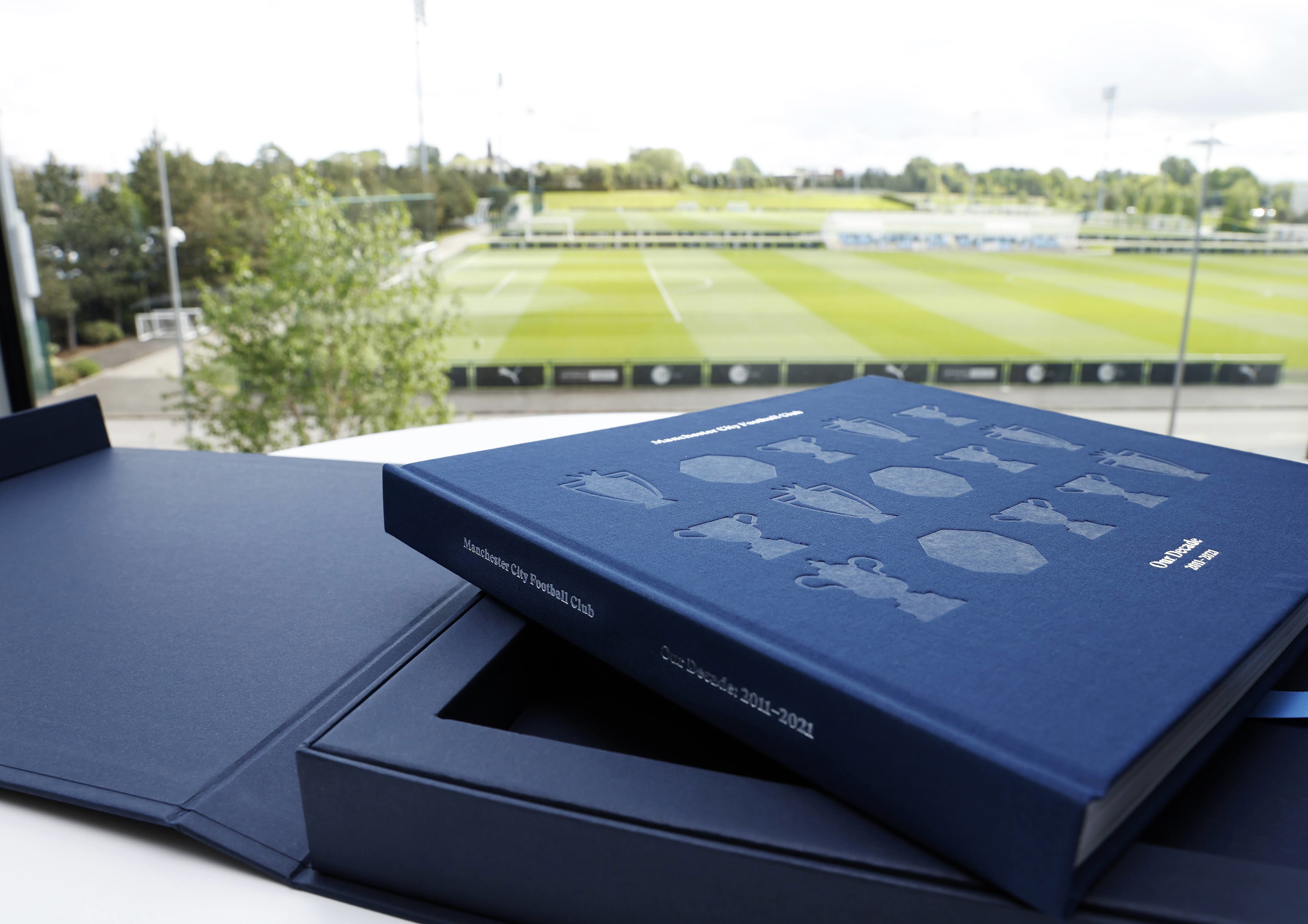 member-exclusive book
The hard-covered, boxed coffee table book is not available on general sale and can only be exclusively purchased by Season Ticket Members, Seasonal Hospitality Members, Cityzens Official Members and Official Supporter Clubs.
FAQs
For full terms & conditions around the purchase of Our Decade in Picture click here.
Any orders delivered within the UK are exempt from customs and import charges. If your order is being delivered outside the UK, you may be required to pay customs and duty fees once the shipment reaches that country. Additional charges for customs clearance are borne by the recipient. To find out whether you are likely to end up paying charges, please check your country's custom and import policy.
Expected delivery times are up to 3 weeks for UK, and up to 5 weeks for non-UK addresses.
More information can be found here.
Tick the personalisation box as part of the purchase journey and complete the transaction. You will then receive a follow up email within 72 hours with the details of how to personalise your book with an image and wording.
More information can be found here.
The book is exclusively on sale to Season Ticket Members, Seasonal Hospitality Members, Cityzens Official Members and Official Supporter Club Members. Please ensure you are logged in to your mancity.com account in order to purchase.
£8 per book for UK addresses, £20 per book for non-UK addresses.