Australian international Hayley Raso has become City's fourth signing of the summer.
Following in the footsteps of Ruby Mace, Khadija Shaw and Vicky Losada, the 26-year-old has put pen to paper on a two-year deal at the Academy Stadium.
Here are 10 things you may or may not know about our new Blue…
BUY THE 2021/22 WOMEN'S HOME KIT
1 Fighting talk
Hayley describes herself as a 'fighter'; a versatile, fast-paced winger, and feels City's 'aggressive' style of play suits her game perfectly.
"I think I'm a bit of a fighter," she reflected. "I like to attack a lot.
"I'm obviously a winger but I have been playing as a full-back recently so I can be versatile.
"There's a lot of areas I feel I can still improve on. I'm still learning and willing to improve.
"I spoke to Gareth Taylor and he also said that to me. I see the way that we need to play here – a very fast, aggressive style of play.
"I liked that and I feel like I can fit in well into this team.so, as a player coming into this team, I want to continue developing and continue to grow."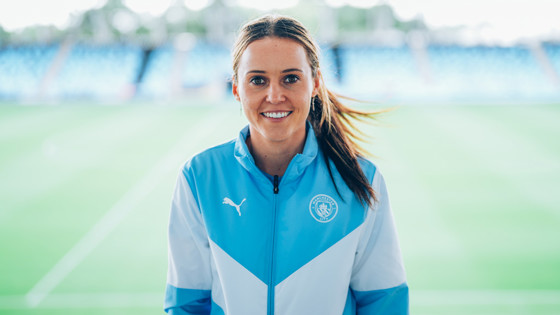 2 Final foe
Raso played against City for Everton in the Women's FA Cup Final – and played alongside Jill Scott with the Toffees last season.
She admits she's glad to be playing alongside Taylor's squad, rather than against them!
"I always thought City were a really top team," she said. "They were always so tough to play against as anybody would say.
"To have been on the other side and now to be joining with City is something I'm really looking forward to and I'm happy to be playing with the players instead of against them!
"I know Jill but there are a lot of new faces for me, although I've played against some of the players for a long time.
"I've played against Lucy Bronze a lot so it will be good to her on her side, playing in front of her."
3 Olympic dream
The 26-year-old joins the Club having represented Australia at the Olympics in Tokyo this summer – a feat she deems her career highlight to date.
The winger helped her side to the semi-finals, defeating her new Team GB teammates in the process, as the Matildas reached the third-place play-off.
"Going to the Olympics was such an incredible experience," she smiled.
"We unfortunately went out earlier than we would have liked – we would have liked to have won the bronze medal but the overall experience was incredible.
"There were some really tough games. We went in as underdogs – we hadn't performed too well in the lead-up to it and then when we got there, we played really well and worked together so well.
"It went quite fast but it was great, and definitely something I'll remember for a long time."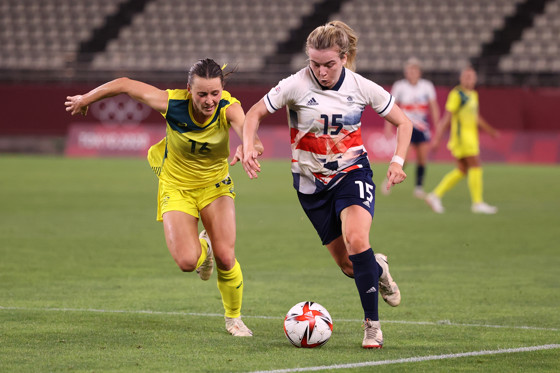 4 Raso Thorn
Raso also enjoyed stints in America with the Portland Thorns and Washington Spirit.
During her time with the Thorns, she clinched the National Women's Soccer League Championship and Shield, and was also named as Rose City Riveters' Most Valuable Player in 2017.
She believes gaining valuable experience of a new country and culture has served her well but feels the English game suits her style better.
"I spent five years in America," she stated. "It's nice to be over here in England now.
"I played in England last season and I really liked the FA Women's Super League.
"I do think the game is a little different over here. It's a tough, competitive league and I really enjoy playing in it."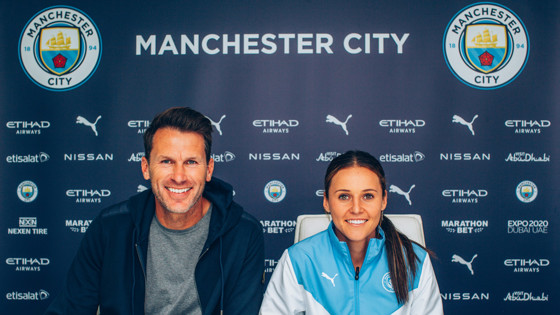 5 Dreams
The winger's passion for football was sparked by her brother's love of the sport.
Having already achieved two lifelong dreams of representing her country at the Olympics and World Cup, she says her next ambition is to make her Champions League debut.
"I started playing when I was eight because my older brother played," she remembered.
"He doesn't play anymore but I think when I was young, I just wanted to do what he was doing so that's how I got into it.
"I've had a few dreams – things that I wanted to tick off in my football career: to go to the World Cup, to play in the Olympics and to play in the Champions League.
"I've ticked off the first two so now I'm looking forward to playing in the Champions League."
6 Resilience
In August 2018, Raso suffered a career-threatening injury, fracturing three vertebrae in her back.
She returned to action after just six months, following a gruelling rehabilitation in which she had to learn to walk again, demonstrating remarkable strength.
She says the experience shaped her as a player and a person with her mother – her biggest influence – providing incredible support throughout the process.
"I think going through that injury shows my resilience, and I guess shows that I'm tough and can bounce back from things like that," she declared.
"I am not defined by that anymore but it was something I went through and something that has shaped me to who I am today.
"I would say my mum is my biggest influence. She's been there for me through everything.
"She was by my side through it all and she's always there in the stands supporting me – whether I'm playing at home or playing overseas."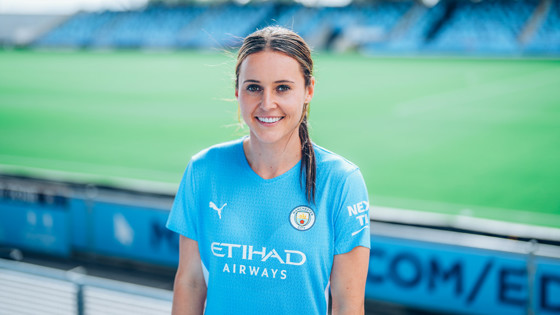 7 Hopes for the future
Off the pitch, she describes herself as 'fun and bubbly', who enjoys spending time with her family.
She is also studying to be a paramedic – another childhood dream she hopes to realise, after she hangs up her boots.
"Ever since I was little, I wanted to do that," she stated. "Out of school, I started studying and although it's been a little bit challenging with playing overseas, it's definitely something I'll get into when I finish football."
8 Working her socks off
She says she is very superstitious and has to turn her socks inside out before a game!
"This is going to sound really silly but I turn my socks inside out before I put them on and I always put my left one on before my right," she revealed.
"I honestly don't know where it came from but it stuck!
"I'm so superstitious – if I eat a meal and then I play well, I need to eat that meal again!"
9 Don't look back (in anger)
She says the best piece of advice she has ever received is: 'Don't look back. Leave it all on the track' – a motto she has tattooed on her foot.
"My mom used to say it all the time, growing up, when I was playing sport," she recalled.
"Leave everything you can out there."
She also has another tattoo of her national team number.
10 Blue ribbon
Hayley wears a ribbon in her hair while she's playing – something she has done since she was a youngster.
Her grandma has already sent her sky blue one to match her City kit!
"I've worn a ribbon for my whole career," she explained.
"My grandma always matches my ribbon to my kits so she's sent my new ones over for this season.
"It's pretty cute."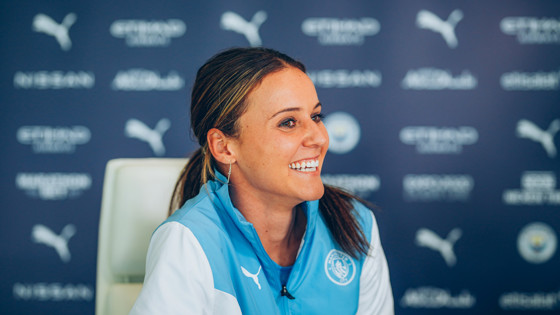 See Hayley in action at the Academy Stadium! Seasoncards for the 2021/22 women's season are now on sale.