Manchester City can confirm that Women's Seasoncard renewals for the 2021/22 season are now on sale.
2021/22 SEASOnCARD RENEWAL INFORMATION
Following an unprecedented period where matches were played without supporters at the Academy Stadium, the Club is now planning to welcome back supporters for the start of the 2021/22 Barclays FA Women's Super League season.
Commenting on Seasoncard renewals for the 2021/22 season, Managing Director, Manchester City Women, Gavin Makel said: "We're delighted to announce our plans to finally welcome back our Seasoncard holders to the Academy Stadium ahead of the 21/22 season with the launch of Seasoncard renewals.
"Everyone at the club missed our supporters during the last season, none more so than our players, who I know are excited to be playing in front of you once again when the time comes. To that point we cannot wait to welcome you back in for what I'm sure is going to be another incredible season."
PRICING
Find out more about 2021/22 Seasoncard prices here
Seasoncard holders can renew from 9am Friday 16th July to 8pm Sunday 25th July.
Supporters wishing to become a new Seasoncard holder for 2021/22 can also purchase from 9am Friday 16th July until 8pm Wednesday 18th August.
The Club's interest-free Direct Debit payment option is also available to supporters wishing to renew or buy a new Seasoncard until Sunday 25th July.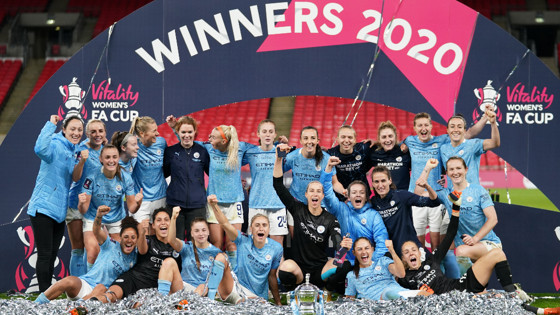 2020/21 VITALITY WOMEN'S FA CUP
The Club can confirm that tickets to any remaining home fixtures which are still to be played from the 2020/21 Vitality Women's FA Cup, will be offered to existing Seasoncard holders at no extra cost when they renew.
CUP SCHEMES
New for 2021/22, the Club has introduced optional Cup Schemes for Seasoncard Holders wishing to attend domestic and European Cup matches. Supporters may choose to opt into a Cup Scheme for The Vitality Women's FA Cup, FA Women's Continental Tyres League Cup, and/or the UEFA Women's Champions League. More information can be found on the Seasoncard Hub here.
HOW TO RENEW OR PURCHASE A 2021/22 SEASONCARD
Online
The easiest way to renew or purchase a Seasoncard is online here. For a step-by-step guide to purchasing a Seasoncard online, click here.
Disabled Supporters
Supporters who have registered their disability access requirements with the Access Team, can purchase online, or by calling +44 (0) 161 444 1894 (option 6).
Supporters will not be able to renew or purchase a Seasoncard in-person.
SEASONAL HOSPITALITY
Existing Hospitality Seasoncard holders will be contacted in due course by their dedicated Account Manager.
Supporters wishing to become a new Hospitality Seasoncard holder for 2021/22 can enquire now by emailing [email protected]
ONE SEASON DEFERMENT
Following consultation with City Matters, the Club will be offering an option for existing Seasoncard holders to take a one season deferment on their Seasoncard for the 2021/22 season.
Any deferred seat will not be sold as a Seasoncard to another supporter for the 2021/22 season and will only be sold on a match-by-match basis.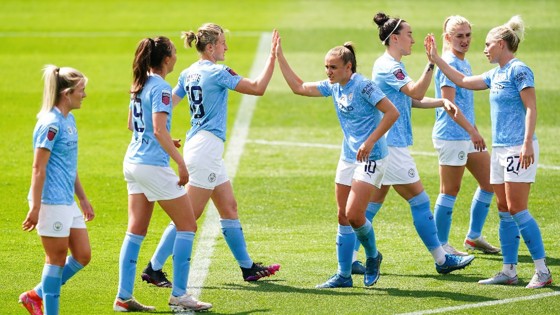 BENEFITS
For more information on the benefits of being a Seasoncard holder click here.
MOBILE TICKETING
The Club will be introducing mobile ticketing for all matches at the Academy Stadium for the 2021/22 season. This follows its successful trial at the Etihad Stadium at the Club's final match of the 2020/21 season.
Further information about mobile ticketing will follow in due course.
SEASONCARD DEFERMENT
Supporters wishing to defer their Seasoncard can do so here.
Deferral requests must be completed no later than 8pm, Sunday 25th July.
GOVERNMENT GUIDELINES AND PROTOCOLS
The safety and welfare of every supporter who attends a match at the Academy Stadium continues to be the Club's priority.
In the event that COVID-19 health and safety measures are required at home matches for the 2021/22 season, the Club will ensure supporters are provided with advance notice and full details of what these are.
If there are any changes to UK Government guidelines during the 2021/22 season that prevent home matches at the Academy Stadium taking place at full capacity, match refunds will be issued on a pro-rata basis for impacted supporters.