Tickets and Travel
1
Arsenal v City: Away fan information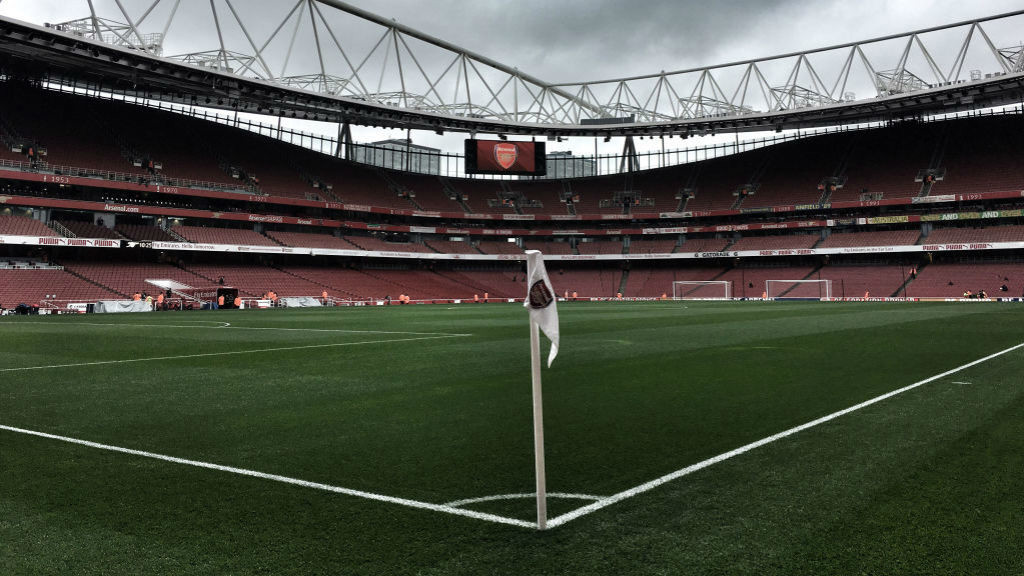 Here's everything you need to know if you're attending our away game against Arsenal on Thursday 1 March.
The game kicks off at 7.45pm and we ask you to arrive early to ensure that there are no delays in entering the stadium.
Supporters attending this match are advised not to take any bags unless essential.
Small bags or backpacks (which must fit under your seat) will be searched, in accordance with visiting supporter stand security procedures, which may cause a delay in entering the stadium.
Travelling to the stadium
At the time of publication, there are no planned overnight closures on the M6 northbound. There will be lane closures, but these should have minimal impact on travelling supporters.
There are yellow and amber warning for much of the county throughout Thursday night, so we advise supporters to plan their journeys and travel safely both to and from the match.
For directions to the Emirates, including address and contact details, please see the visiting supporters guide here. Supporters travelling via public transport are asked to be mindful of other passengers travelling and respect the staff on board.
There is no parking available and a Parking Scheme in place in the surrounding residential areas.
The following stations are within a 15-minute walk of the Emirates Stadium:
Arsenal (Piccadilly Line)
Finsbury Park (Victoria Line, Piccadilly Line, Great Northern Line)
Highbury & Islington (Victoria Line, North London Line, Great Northern Rail)
Holloway Road Station will be exit-only before and after the fixture. Drayton Park is closed on matchdays. To plan your journey, please use Transport for London here.
Please for @TfL for up to date travel information in and around London.
Supporters are advised to always allow extra time to travel on a match day and plan ahead.
Ticket collections
Supporters collecting tickets can do so with Photo ID at the South West Collection Office located opposite Turnstile S opening from 5pm until half time.
Supporters are advised to collect their tickets at least 60-minutes before kick-off to pass through security checks and enter the stadium in time.
Accessibility
There are a small number of Blue Badge parking spaces. These must be pre-booked via our Access Team who can be contacted on +44 (0) 161 444 1894 (option 1,1,1)
Download the Premier League Get in! App, the official matchday accessibility guide; a one-stop shop for fans with accessibility needs that makes attending home and away matches easier than ever before. Providing information and peace of mind for every disabled supporter, the app features comprehensive information about how to get to the ground and is available on iOS or Android.
The Clubs access statement can be found here.
Official match ticket
Supporters are located in Blocks 20 – 23 of South East corner. Turnstiles will open approximately 90 minutes prior to kick-off.
Please find the correct turnstile printed on your match day ticket. It is important that aisles are kept clear and supporter do not stand in the hatched areas.
The Club accepts no liability for tickets purchased through unofficial channels. Arsenal ground regulations can be found here.
Away supporter pubs
Away fans are welcome in the Drayton Park area where there are pubs, restaurants and cafés.
Food and drink offer
There is an 'Early Bird' offer available up to 45-minutes before kick-off, where you can purchase a pie and a pint/large soft drink for £5.
General information
There are no cash machines inside the Emirates Stadium, supporters are advised to bring cash as queues to may by card may be longer. ATM machines can be found by the Tesco on Drayton Park and next to The Arsenal Highbury House store on Drayton Park.
There are no luggage storage facilities available.
The Arsenal visiting supporter guide can be found here.
Code of conduct: Respect the badge
If you ever witness crime, vandalism, violence, drugs, the use of smoke bombs and pyrotechnics or abusive behaviour from visiting or home supporters, inside or outside a Stadium, contact a steward as soon as you can and report your concerns.
The prohibited items information can be found here.
Manchester City is proud to support the Kick It Out campaign. Download the KIO reporting app today.
The Emirates Stadium has a strict no smoking policy; the use of electronic cigarettes is also prohibited.
Arsenal general enquiries can be contacted on 020 7619 5000.
Should you require any information from Manchester City Supporter Services, the phone lines are open Monday to Friday, 9am to 5pm (closed Weekend's and Bank Holidays).
For this fixture, the Supporter Services phone line will be open from 9am until 8.00pm.