Oleksandr Zinchenko is looking forward to facing former teammate Leroy Sane ahead of City's pre-season friendly with Bayern Munich.
The winger made 135 appearances for the Club, grabbing 39 goals and 45 assists across a hugely successful four-year stay at the Etihad Stadium.
Saturday's showdown at Lambeau Field could see City line up against Sane for the first time since he moved to the German champions in 2020.
It's a prospect that Zinchenko says he is excited for, describing our pre-season friendlies against Club American and Bayern Munich as a great opportunity to sharpen up ahead of the new campaign.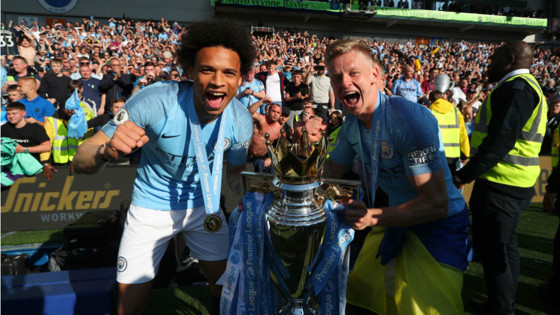 "It's a nice experience for everyone to play against the big teams and the big players," he said.
"These kinds of games are going to help us to prepare ourselves as soon as possible.
"(Leroy) is an amazing guy and we have an unbelievable relationship with each other, like everyone in the team.
"It's going to be really nice to see him."
The Ukrainian also stressed that he and the rest of the squad see our tour of the United States as a chance to test ourselves in new conditions.
With City facing Liverpool in the Community Shield in less than two weeks, preparations are in full swing ahead of the 2022/23 campaign.
Indeed, Zinchenko insists he and his teammates are ready to put the work in following a well-earned rest in the wake of claiming our fourth Premier League title in five seasons.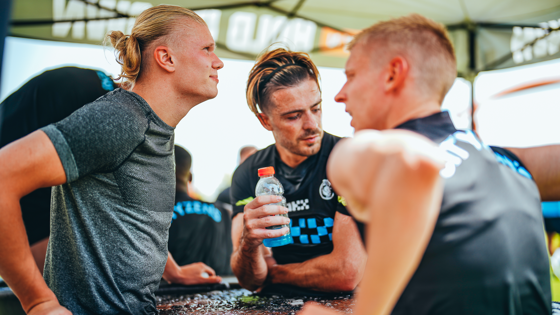 He said: "The target now is to try and build up our physical conditions and the tactical side of things.
"There are a lot of different things (to work on) obviously after a long vacation, a little bit more than three weeks.
"Now it's time to work, to be ready and prepare ourselves as much and as well as we can and adapt a bit to the conditions as it's obviously very hot here."