Taylor Harwood-Bellis says he is enjoying the intensity of first team training and that it is taking his game to another level.
The 18 year-old centre-back admits he's had to work harder than ever to keep pace with the galaxy of world stars during first team training.
But he also adds that to be the best, you must face the best – and on a regular basis.
"The speed is hard to get used to at first," said Harwood-Bellis.
CITY+ | SIGN UP TO ACCESS EXCLUSIVE CONTENT
"When I first came up to the senior squad, I was two or three yards off the pace, which you can only expect.
"For the past few months, I have been training with the first team and that has progressed me as a player massively - more than anything I've done before.
"The matches you play in training are probably the hardest you're going to get all season!
"The speed they play at is ridiculous as well as the things they can see and the passes they make, but that's what I strive towards.
"That's what I want to be doing in the next few years. I want the Academy players coming up to the first team to look at me and say, 'he trains well every day and he trains at such speed every day' and for them to know that it is possible for an Academy player to do that."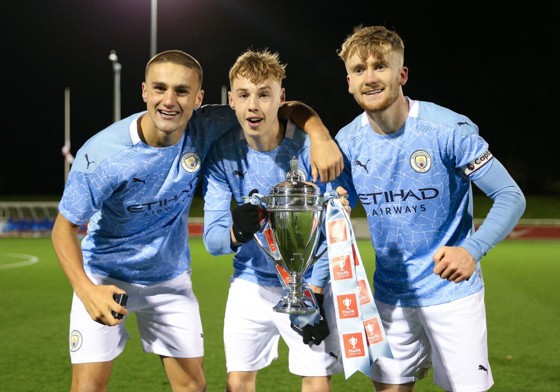 The Stockport-born teenager is one of a crop of promising young homegrown players emerging and following in the footsteps of Phil Foden.
Cole Palmer, Tommy Doyle and Felix Nmecha are some of the talented Academy graduates who are regularly in and around the senior squad.
Harwood-Bellis has so far clocked up six first-team appearances, and admits he is learning more each time he plays.
This campaign, he has  so far played against Bournemouth and Burnley in the Carabao Cup.
"Bournemouth was a bit different because I hadn't played a 90 minutes in nine months," he said.
"I was off the pace in the match, but in terms of in my head knowing what I had to do, I was definitely there.
"That I had played against Preston North End, Oxford and even coming on for 10 minutes in the Champions League, you learn so much from these experiences.
h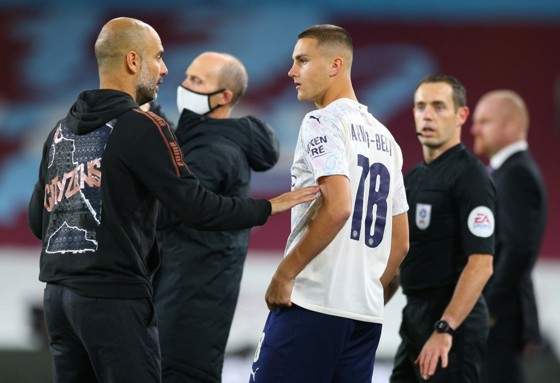 "In my head I knew what I had to do against Bournemouth and I felt more confident.
"I've learnt a lot in the first team environment. Being a part of the first team, you learn so much about what you need to do to get the better of your opponents.
"You learn that every day, so coming into a game if you're fit enough and you can do it for 90 minutes, that's what makes the difference."