Raheem Sterling has vowed that City will bounce back after the 1-0 Premier League defeat to Tottenham Hotspur.
The Englishman was named in the starting lineup for the defending champions' opening fixture of the 2021/22 season, despite only completing his first training session back with the squad five days ago following his summer break.

Pep Guardiola's side made a blistering start, but failed to make the early pressure count as Joao Cancelo and Riyad Mahrez failed to hit the target from promising positions.
DOWNLOAD THE MAN CITY APP

Heung-Min Son's 55th minute strike proved to be the winner, but Sterling believes that City will learn from the defeat and bounce back.

"We were on the front foot for the first 15 minutes," he reflected. "They kept getting the quick little counters, we'll bounce back from this one.

"I thought we could have controlled the game a bit better, we let them counter a lot more, and they did the most important thing in football - put the ball in the net. We couldn't. It's as simple as that. It's a difficult one to take, but its a long season.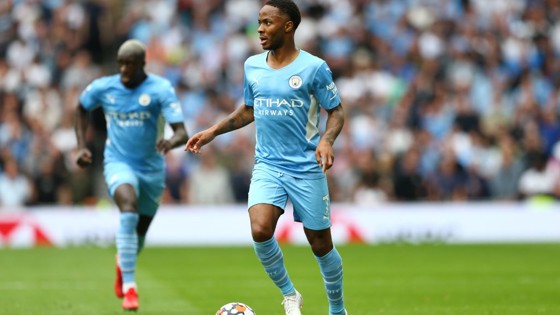 "It's always difficult to start with a defeat, but it is a long road, we need to keep focused and bounce back from it."

Summer-signing Jack Grealish was also given a start by Guardiola and City's league debutant showed some promising link-up with Sterling and Ferran Torres throughout the encounter.
CITY+ | SIGN UP TO ACCESS EXCLUSIVE CONTENT

Sterling believes that as he continues to train and play with Grealish, their partnership will only get better.

"I played with Jack a few times," he said. "It's a good partnership but it's still early days with me and him.

"We will learn each other's game more as the season goes on and hopefully build a better partnership for the rest of the campaign.