City legend Shaun Wright-Phillips says everyone at the Club is hugely excited about the prospect of making history in America this summer when we play Bayern Munich at Green Bay Packers' iconic Lambeau Field stadium in Wisconsin.
The friendly match, to be held on Saturday 23 July, will be the second of our preseason matches in the United States following on from the game we will play against Club America in Houston three days earlier.
And it will see City and the newly crowned Bundesliga champions become the first teams ever to play a football match at the famous American Football venue.
The fixture was officially confirmed at a press conference at Lambeau Field on Monday where former City and England winger Wright-Phillips was present along with Bayern icon Claudio Pizarro.
CITY IN THE USA - VISIT OUR SITE FOR MORE INFORMATION
And looking ahead to the occasion, Wright-Philips revealed how everyone at City was both honoured and thrilled at the prospect.
"To be part of the first football game to be played here is special," said Wright-Phillips.
"We are really looking forward to this. I think 2018 was the last time that City came out to America to showcase our talent - so to be here at this stadium is special.
WATCH: Green Bay - US friendly announcement
"I want to thank everyone who has made this happen on behalf of Manchester City."
Those sentiments were echoed by former Chilean international Pizarro who made more than 300 appearances for Bayern across two spells.
"We are really excited to be here. It's something special and we are happy to be here and play this game against Manchester City," Pizarro said.
"I am a big NFL fan so I know what Lambeau Field means. We are delighted to be here and delighted to play this game."
SUBSCRIBE TO THE OFFICIAL MAN CITY PODCAST
There has already been an inspiring pathway of American players who have successfully plied their trade in England and Europe with USA number one goalkeeper Zack Steffen at City and Christian Pulisic currently starring at Chelsea
Looking ahead to the summer trip, Wright-Philips said the presence of such major teams as City and Bayern playing on American soil would only help further drive the growth of the sport across the Atlantic.
"I think (the summer tour) it's massive," Wright-Phillips added.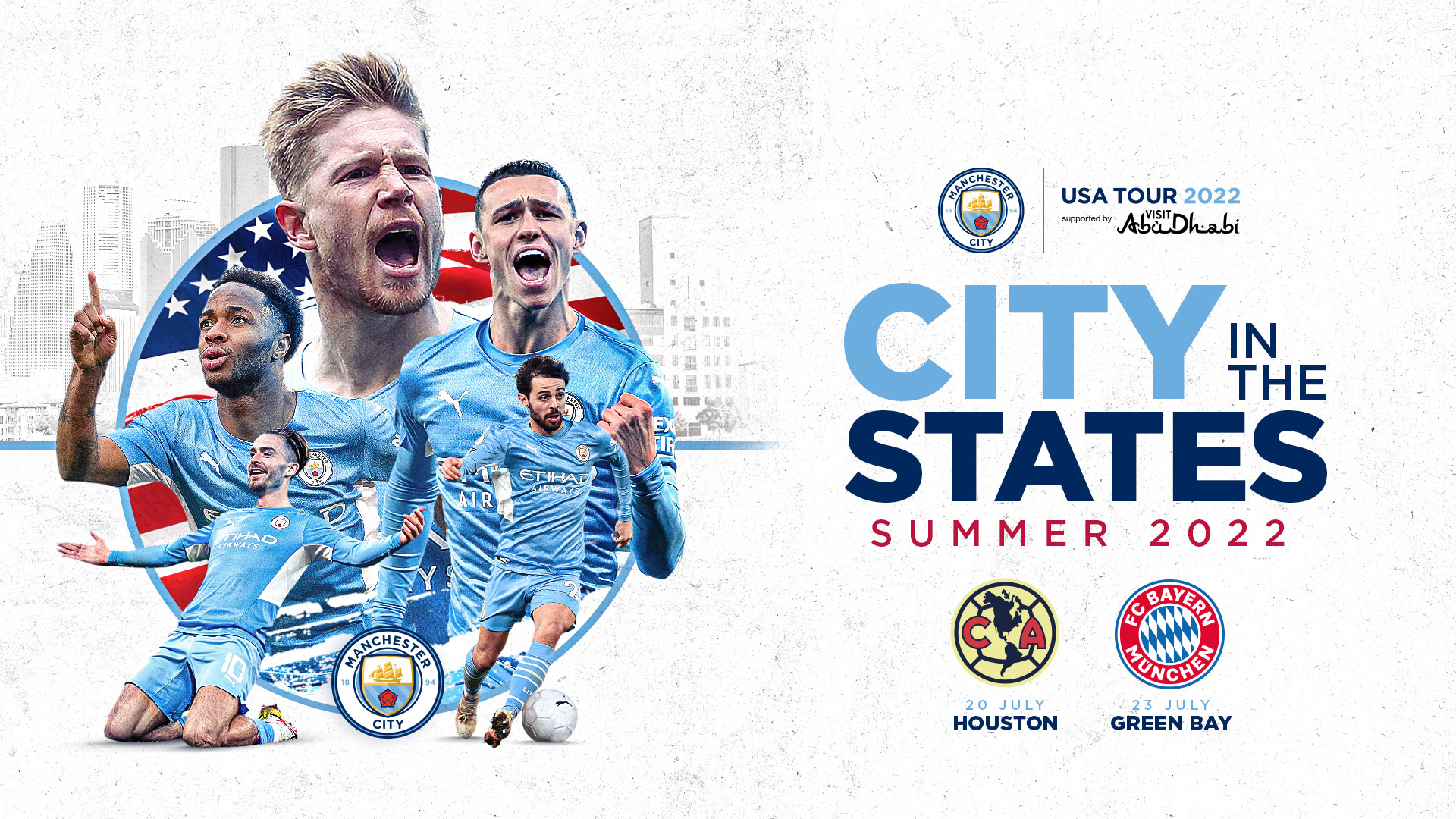 "The first person to take your hat off to is Christian Pulisic. What he has done playing first in Germany and then the Premier League gives young American kids the driving force to do the same.
"That will only benefit the United States team."
The prospect of City and Bayern locking horns at Lambeau Field also fired the imagination of former Green Bay NFL legend LeRoy Butler, a Super Bowl winner in his time with the Packers.
"Soccer is a global sport so this is amazing, it really is," Butler declared.
"People all over the world will be watching.
"This is a great opportunity to come to the most historical franchise ever. We are so honoured to be hosting an event like this, especially in July when everything is so busy."
For more information on City's games in the USA this summer, visit www.mancity.com/usatour2022