Sergio Aguero says he still remembers the shock of scoring the winning goal against QPR in 2012 as if it were yesterday - as well as telling his team-mates to leave him alone as the realisation sank in.
Our all-time record goal-scorer, reflecting on the day that changed the Club's history forever in our CITY+ extended 93:20 interviews series, says the moments after grabbing the most dramatic of winning goals were just a blur.
It ensured Aguero, in his first season, became an instant Manchester City legend, and it is a day he often thinks about 10 years on.
"Following the goal, I was so happy, but I was sort of in shock," recalled Sergio.
"I don't remember anything immediately after, but when it sank in, I realised I'd scored the best goal of my life."
Of course, that victory is etched into the memories of every City fan and was the start of an incredible run of six Premier League titles in 10 years – not to mention three finishes as runners-up and countless other domestic trophies.
But it was the timing of the win, the situation of coming back from 2-1 down to score twice in added time and the fact City snatched the title away from Manchester United – and, of course, that iconic goal celebration of Aguero's - that made it so special.
"Normally, when I was young, when I scored a goal, I always took my shirt off and waved it around my head," he said.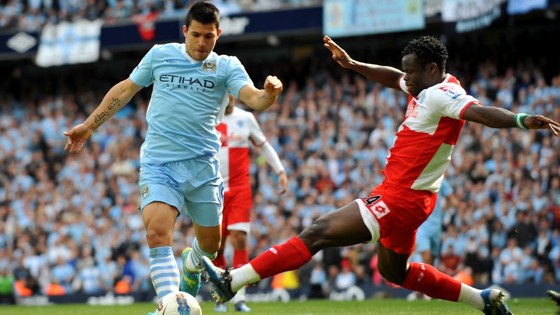 "So, when I scored, it was just natural and I ran towards the corner before my team-mates jumped on me and they were all saying, 'I love you Sergio, I love you!'
"I had to tell them, 'leave me alone', because I was In shock at that moment, but the celebration was still good!
"That season gave us more confidence because we had the players to win the title every year - but that season was the start of it.
"We won many titles after that, but I don't know what might have happened if we'd not won it that day against QPR.
"Maybe the next season wouldn't have gone well and the season after that as well, who knows?"
And his compatriot, Pablo Zabaleta still tells Sergio his opening goal against QPR remains the 'forgotten goal' of that day.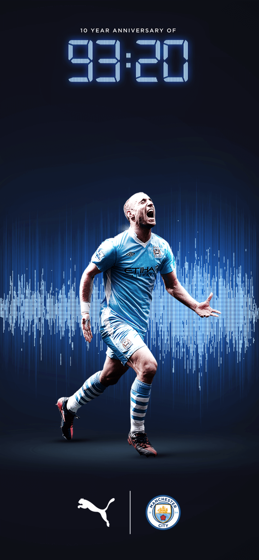 "Zaba said, 'nobody remembers my goal' but I always say it was important because it was the first on that day - it just wasn't as important as mine, sorry Zaba!" he smiled.
And while selecting his favourite City season is easy, choosing the second most memorable campaign is a little less straightforward for the former Argentina striker.
After some consideration, he chose the epic 2018/19 title race that saw City pip Liverpool by one point with a 4-1 win on the final day away to Brighton and he bagged his 32nd goal of the campaign.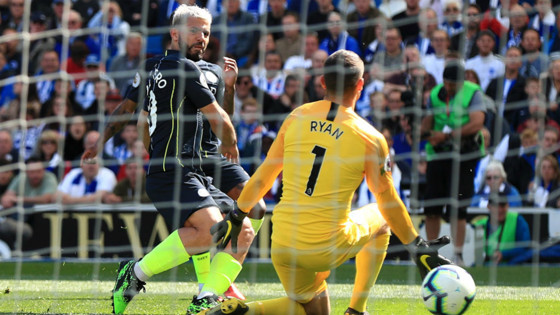 "Yeah, I'd probably say the 2018/19 season, because I enjoyed that season and the celebrations," he said.
"It was different from 2011/12, but I love that game against Brighton and because I scored many goals that year, I felt I played my part and the celebrations at the end were fantastic."