Sergio Aguero has revealed where he will watch Saturday's Champions League final against Inter.
Our all-time record goal-scorer with 260 goals in 390 appearances, says this is a game he had to be at – and he will be sat with people he loves most – the travelling City supporters.
"I'll be in Istanbul and I wouldn't miss this game for anything in the world," said Aguero.
"This time, I'll be one more among a sea of City fans – cheering for the team along with the rest of the crowd. I can't wait."
Aguero, who scored a total of 39 goals Champions League goals for the Blues – more than any other City player - also played in our first UCL game against Napoli in September 2011, which was only his fifth game for the Club since arriving from Atletico Madrid a few weeks before.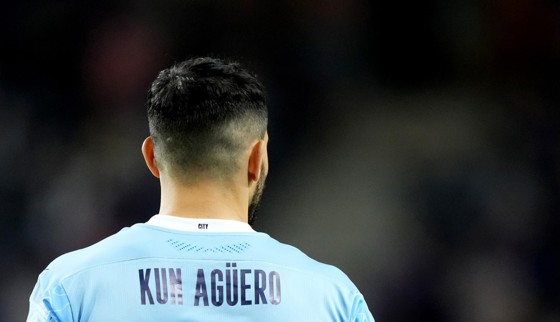 Among his many European highlights were a last-minute winner against Villarreal, a hat-trick against Pep Guardiola's Bayern Munich and he also scored his 178th goal for the Blues against Napoli in 2017 that saw him become our greatest City goal-scorer of all-time.
Asked if he was feeling nervous ahead of the game, he said: "A tiny bit, sure, but I'm also very confident in the team.
"They've played a magnificent season, and this is the last step for a crowning finish.
"When I see the team, I see a consolidated game plan and very solid performance across all levels.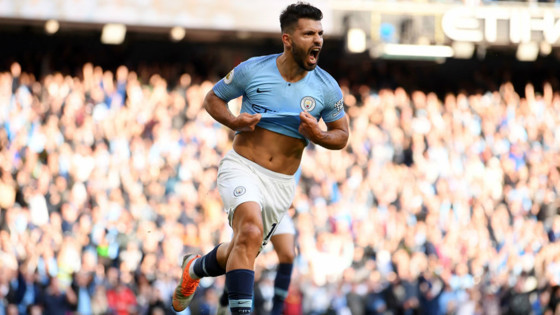 "This is football, and anything can happen – that being said, I think we've gotten here with the right momentum to get the result we've been looking for."
As an Argentina legend, Kun is also fascinated to see two of his compatriots potentially go head-to-head in Istanbul with World Cup-winning duo Julian Alvarez and Lautaro Martinez both likely to feature at some stage.

"It's a great pride to have two major Argentine players in the Champions League final," he said.
"We've seen the brilliant season Julian has had, with positive notes in every direction.
"I've always said it's not easy to adapt to your first season in Europe when you have come from South America, but even so, Julian was able to perform excellently and stay up to the level demanded by a club like City.
"He's scored crucial goals, adopted the team's style, and showed nothing but commitment.
"There's many joys to come for City thanks to Julian, I believe."
"As for Lautaro, after the World Cup, he's had a very important part to play for Inter and he's a key member of the team.
"It'd be great to see him play with Julian at the same time – but I cannot be neutral in this case. I hope City and Julian win this game, that's what we've all been waiting for."
And Aguero admits he couldn't be happier for his old friend and former strike partner Edin Dzeko to be playing in such a huge game at the age of 37.

"It does make me really glad," he said.
"He deserves it. He's an amazing player and a great human being, too.
"I can't help looking back to the goal he scored against QPR in 2012 – that made turning the tables possible in such an important match.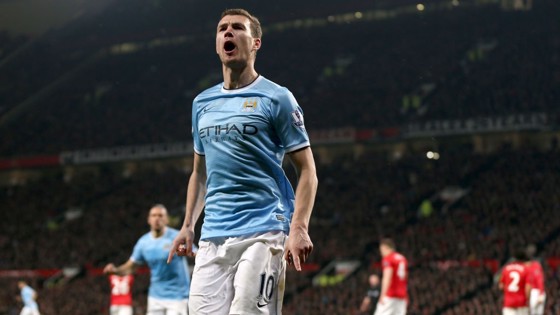 "Edin remains a dangerous player with a will to score at any moment. I'm not surprised he's been able to perform so well this season."
Finally, how does he see the match going? Can City finally win a first Champions League title?

"It'll be tough, I know that much," said Kun.
"Reaching the Champions League final is no easy feat. Inter have earned their place for a reason.
"They have a consistently solid defence, they fight tooth-and-nail in the midfield, and their attack is versatile – with the possibilities afforded by Lautaro, Edin and Romelu Lukaku. 
"It's important to leave favouritism aside when we get to this stage... but City have arrived with great confidence.
"The lads know what they need to do on the field and that gets my hopes up. The team has fought long and hard to achieve this title for a long time.
"I hope this is it and that's why I wouldn't miss this game for the world."