Phil Foden says when City perform to optimum levels, the team are "unstoppable".
The 20 year-old believes when City are in full flow, no team can live with the creativity and fire power the team has – but admits the form in the Premier League to date has been somewhat hit and miss.
He also warns that, with City starting Saturday's game as strong favourites based on league positions and past meetings, Fulham are a dangerous opponent.
"Fulham are battling at the bottom of the table, so it is not going to be an easy game," said Foden.
"They are going to fight for their lives and we are going to have to be ready for that.
"People always say these games are going to be easy but for me these are the hardest games.
"They have no pressure as they are away from home and will try and do anything to beat us, whether it is five at the back and they counter or whatever.
"They will be determined to stay up so it is going to be a hard match.
"In these games you need creative players in and around the box and we have got so many of them in the squad.
"We shouldn't be too worried; we just need to focus on ourselves and if we perform how we can then we are unstoppable."
Foden believes the behind closed doors aspect to the current campaign has had a big effect on teams – including City.
He also thinks City are well-placed in the Premier League despite a slow start and lack of goals.
"The year has been crazy," he said.
"I feel like the fans not being there has played a part in some of the strange results we've seen. Everyone is in the same boat, though.
"We haven't had the best of starts, but there are still a lot of points to play for and anything can happen.
"We have struggled to score goals this season. One thing we are used to doing is scoring a lot of goals and this year, it hasn't quite happened in front of goal.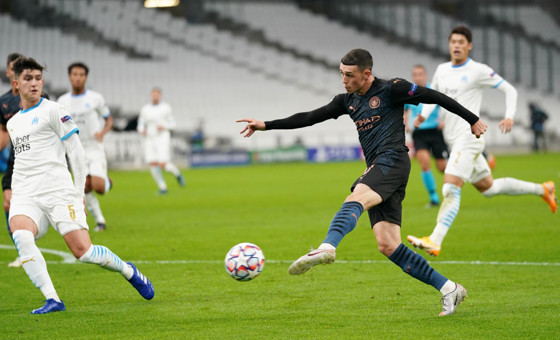 "Obviously to beat Burnley 5-0 has given everyone a confidence boost and we believe we can build on that.
"We have had a lot of good results in the Champions League which is massive for us because that is a competition we want to win.
"I am hoping we can take that form into the league now."
We will have full coverage of Saturday's game right here on ManCity.com. 
Our Matchday Centre will get under way at 1pm, with text updates throughout the evening meaning you won't miss a beat. 
Our We're Not Really Here live matchday show starts at 2pm, with Shaun Wright-Phillips, Shaun Goater and Michael Brown all joining us in the studio. 
And CITY+ subscribers can enjoy a full 90-minute replay from midnight. 
Enjoy your first month of CITY+ free of charge. After that, CITY+ costs £1.99 a month.
Find out more and sign up, here.