Pep Guardiola says Sergio Aguero's return must be managed carefully: 'one step at a time.'
The Argentine striker scored against Marseille on his return to action in midweek but was absent from the Manchester Derby draw against United due to illness.
Asked whether Kun would be back in contention to face West Brom on Tuesday, Guardiola admitted it was too soon to tell – but stated that patience was required with Aguero having been sidelined for so long.
"I don't know. Hopefully," he answered in reply. "We will see.
CITY+ | SIGN UP TO ACCESS EXCLUSIVE CITY CONTENT
"He was fit yesterday but not selected. With Sergio, it's one step at a time.
"He made one week's training session after four months out.
"Hopefully, Sergio can come back and train and get as many minutes to get back as soon as possible."
Guardiola also conceded he faces a selection headache with such squad depth, particularly in defence with so many of the back line in good form.
City kept a sixth successive clean sheet at Old Trafford and Guardiola explained it is a challenge to pick his starting XI.
"There are players that – if I drop them or they're not even in the squad – it would not be fair to them," he continued.
Official Manchester City Start Page
Get the Official Man City Start page for your Chrome browser. Add the extension to your browser, for the latest news and wallpapers in your desktop tab.
"That's why sometimes I have to handle the balance of the team.
"For me, it was so tough to drop Nathan Ake, who was exceptional against Marseille. I could not even select him before of this rule that there has to be 18 players.
"Aymeric Laporte deserves to be in the team but John Stones and Ruben Dias also deserve to be in the team.
"They played incredibly well in the last games – they did not make a single mistake.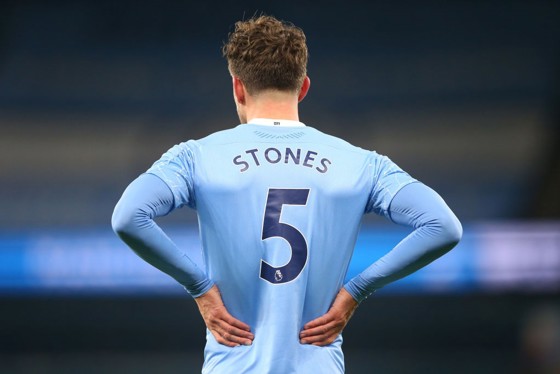 "Aymeric played so well against Marseille. Nathan Ake played extraordinarily well in the last game against Marseille.
"It's team selection. I have to make a selection – that's all. They don't make mistakes and that's why.
"Aymeric will be back. The season is long. What the players have to do is work harder, better… and the moment will come.
"When that moment comes, they need to make a good performance.
"Every player in the squad has incredible skills. It's how you perform right there.
"Right now, John and Ruben are brilliant and that is why they play."