Pep Guardiola promised to pay tribute to outgoing defender Nicolas Otamendi once the deal had been done – and did exactly that after the 3-0 win over Burnley.
Nico joined Benfica yesterday evening after being an integral part of the success under Guardiola, and the Catalan was fulsome in his praise for the Argentine.
"He was part of our incredible success and consistency," said Pep
"He is an incredibly nice guy and, especially the season we won the Premier League with 100 points, he was the key player for us.
"In the back four he was incredible. We thought we needed a young squad. He is now more than 30.
"I wish him and his family all the best. My absolute gratitude for how he helped me from day one and his desire to improve.
"He will always be part of my best memories here in Manchester.
"It was nice. I think he is happy moving there. He had a good final days here. We could say bye."
And the City boss underlined the future teenager Cole Palmer has ahead of him.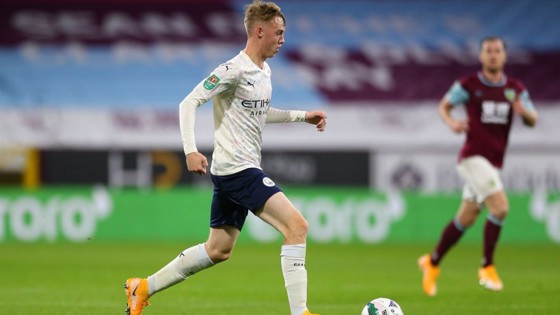 The 18 year-old more than held his own in an impressive first start, and Pep says he is another product of the Club's productive Academy system.
"He started a little bit shy, but that's normal," he said. "He is an incredible young lad in the training sessions.
"In the past two months, he has showed us a lot of things. He has a good future in this club.
"He is a humble guy. He is a guy with incredible finishing, like Phil.
"He had his chance to score. His debut in this competition against a Premier League side. "it will be good for his future.
"Again, thank you to the Academy for these players. We get players from the Academy's work."
You can watch a full-match replay of every City men and women's first team game within 24-hours of the final whistle on CITY+.
Find out more and subscribe, here.