Pep Guardiola says Fernandinho has been every bit the captain he hoped he would be and much more.
The Brazilian was superb in the 1-0 win over Sheffield United – his 19th game of the season – and was voted the Sky Sports man of the match.
Asked if his skipper was irreplaceable, Pep said: "We will talk as friends,. You cannot imagine the respect I have for Fernandinho.
Subscribe to the Man City Podcast! 
"It is something that is special for me,. From day one to today. Not just on the pitch, but off it the thinks what is best for the team,.
"He is an authentic leader and always he is there. I am so satisfied he was chosen as captain and he represents this club magnificently.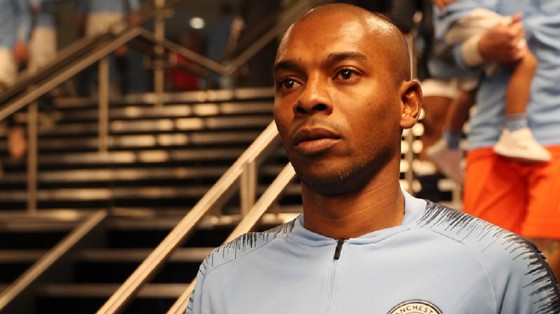 "All the good things that happen to him he deserves, all the uncomfortable jobs for the team, he did it.
"Rodri will be the next holding midfielder here and Fernandinho is an incredible example,. 
"He knows his role perfectly. He knows he can't play three games a week - Rodri can do it, like Fernandinho before. But always he is ready.
"Always he has his feet on the ground and that's the best we can get as a group.
"His feet are on the ground all the time and that's why when he plays, he plays good."