Pep Guardiola, celebrating his 150th Premier League win as City manager, has paid tribute to Raheem Sterling, saying his performance against Aston Villa was 'sensational.'
The boss became only the fourth manager to reach the milestone total for a club and having taken just 204 games to do so, beats Sir Alex Ferguson's record at Manchester United, who celebrated his 150th win after 247 matches.
A remarkable achievement.
The champions were without Aymeric Laporte, Kyle Walker, John Stones, Ilkay Gundogan and Kevin De Bruyne while Phil Foden and Jack Grealish were just passed fit ahead of kick-off.
Along with Sterling, Pep was also effusive in his praise for Bernardo and all his players who dug deep as injuries hit the squad hard.
"Today I would like to praise Raheem," said Pep. "He played the best game since a long time ago, hopefully he can continue this way as he was exceptional.
"He was a threat for us and he deserved all my compliments as he was sensational.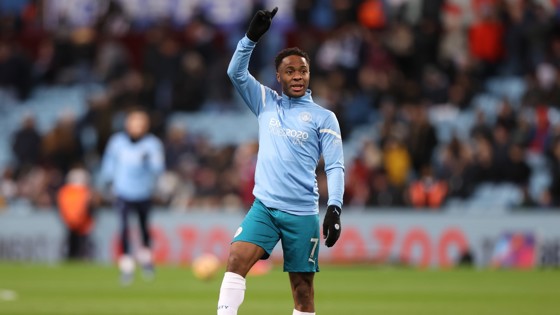 "It's a great win with the players we have and the players that are out are injured.
"All these years we have important players with long term injuries but never complain.
"I don't have words to express my gratitude for what they are doing, these guys, and what they have done in the last four or five years.
"We came here against an incredible team with a lot quality and top players and the way we played in the first half and even in the second was magnificent with the control.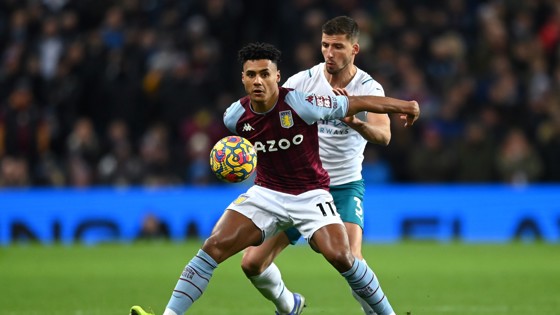 "We conceded in the first minute of  the second half and it's so difficult, but we played with an incredibly huge personality. We did a really good game."
Pep also reiterated Bernardo is mirroring his very best form with City, with his stunning goal ultimately sealing three points.
"He's the best at the moment," he said. "He was the best too three seasons ago when we got 98 points.
"It was an exceptional pass from Fernandinho to the channel to Gabriel then Gabriel chose the right moment for the cross and after, Bernardo had no problems with the ball, he had the special ability to do whatever he wanted and against a good keeper. It was an incredible finish.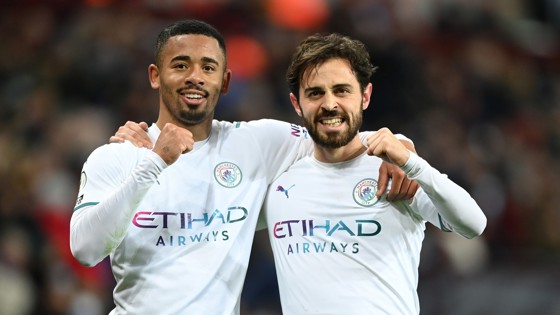 "The goal was good, it was quick, with Kevin and Phil we can do these kinds of actions but without them we have to do another type of game and we played on Sunday and come here against this opponent.
"If you go back three seasons ago when we got 98 points. Check the video review of the games you will see the same player we have now.
"I was really impressed with how good Aston Villa are and to be able to beat them was an incredible step for us."
And on yet another impressive landmark, Pep admitted he hadn't been aware this victory was his 150th league win with City.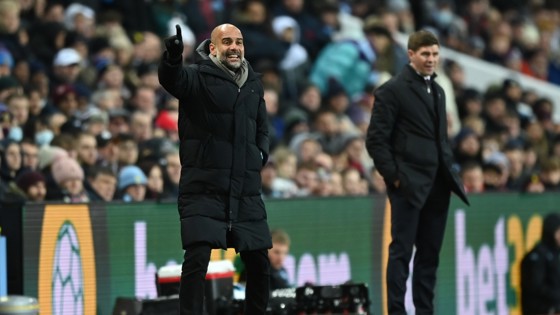 "I'm quite proud yeah - we have won some games - I didn't know, they have told me in the flash interview.
"It's a lot in the Premier League and we did it in a short time and it means what we have these years is achieved all together.
"A big compliment for the whole club, the chairman and there is more to come and we are going fight and work and try to take good decisions to try and win more."