Club legend Pablo Zabaleta believes Lyon's 'nothing to lose' mentality makes them a dangerous opponent in this evening's Champions League quarter-final.
The City legend, who made 31 Champions League appearances during his nine seasons with the Club, left West Ham United in the summer and is now spending time with his family in Spain before deciding on his next move.
He admits he didn't think Lyon would make it to the last eight, but the fact they are in Portugal when few gave them a hope against Juventus, makes them a dangerous opponent.
"If I'm honest, I am really surprised that Lyon got to this stage of the Champions League," said Zabaleta.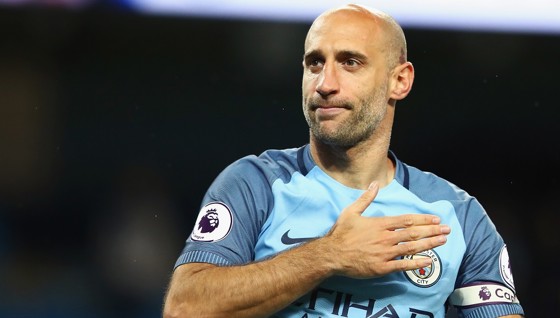 "I don't think anyone expected them to beat Juventus, but you never know in the Champions League and the fact is they deserved to beat them over the two legs.
"They have a young team and though they didn't do very well in Ligue 1 this year, they will be a threat because this is a sort of free hit for them – they can really go for broke because nobody thought they'd get this far."
The Argentine warrior believes the return of Memphis Depay from a long-term injury couldn't have been timed better for the French side who see the Dutchman as a talisman figure.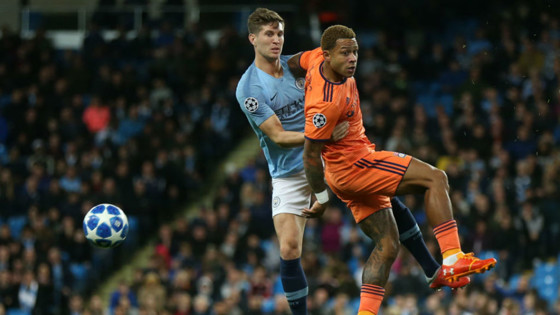 He said: "Memphis Depay didn't have the best of times at Manchester United, but he seems to be thriving at Lyon and is a big player for them. I think if you make a player like Depay the central figure, he will respond and he obviously feels very much at home there.
"Their confidence will be high and with it being just one game, they will believe they can get through because all the pressure is on City because player for player, City have a stronger team.
"They are a good counter-attacking side, especially with Depay and Dembele, but it will be interesting to see how they last over 90 minutes.
"They have only played two competitive games since the restart and we saw with Atalanta how much energy they put in before they tired towards the end and PSG's quality up front made the difference.
"Physically, that could work against them because playing friendlies is OK, but when you are in the Champions League and playing a team like City, it is completely different.
"Mentally, City have the players and the experience in this competition and that might give City the edge.
"I think defensively, Lyon may struggle a little, but City's defence need to focus and make sure they control the Lyon forwards. City have so much quality going forward that they can really hurt Lyon."
Zabaleta, a close friend of Sergio Aguero, says that the Club's all-time scorer would be a miss for any side in the world, but that Gabriel Jesus has shown he is capable of leading the line and has developed into a top class talent.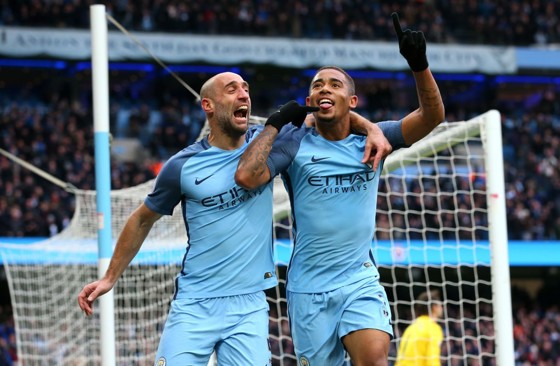 "We all know Sergio is one of City's all-time greats and we wish him a quick recovery so he can be back playing as soon as possible, but we have to give credit to Gabriel Jesus who has played really well in Sergio's absence," said Zaba.
"He has showed great personality, he is young and he is hungry and he is a great asset for the team."
And with David Silva's time at City gradually drawing to a close, Zaba says he hopes his friend and former team—mate can end a decade of brilliance in the best possible fashion.
"We were team-mates for seven or eight years and I can only echo what so many people have said lately," he said,
"David will be a Manchester City legend forever and what he has done with the Club is incredible.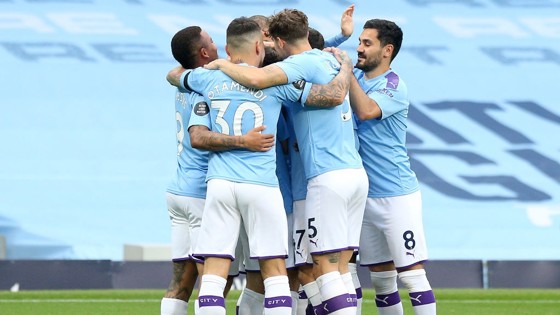 "He is such a good, humble guy and one of the best players I ever played alongside.
"He is such a unique talent, so different to many players in his position and whatever he decides to do after City, he will have the blessing of everyone because he is loved by the fans, players and manager.
"But what I can say is that he is a winner, and the only thing he will be thinking of right now is helping City to win the Champions League – I couldn't think of a better way for him to end his time with the Club."
BUY EL MAGO: OFFICIAL DAVID SILVA TRIBUTE BOOK 
Finally, the unassuming left-back who City fans still sing about revealed he is taking his time before deciding on his next career move.
He hasn't ruled out extending his playing career but will consider other options if the right opportunity doesn't arise.
"I'm waiting to see what happens and whether that means playing somewhere that I feel comfortable or moving to place where my family is happy, I don't know at this stage," he said.
"If nothing appeals to me at all, maybe I will make decision to end my playing days and think about the next chapter.
"It won't be an easy decision but everything comes to and end and I'm 35 now and I have the make the right choice for my family and for me.
"Whatever I decide, I'll always be a City fan – that won't ever change."
YOU CAN GET EXCLUSIVE CITY CONTENT WITH A CITY+ SUBSCRIPTION