Nigel De Jong believes City's 6-1 win over Manchester United represented the turning point in the balance of power between the two sides.
A brace apiece from Mario Balotelli and Edin Dzeko, plus further strikes from Sergio Aguero and David Silva, handed Roberto Mancini's side an historic victory Manchester Derby win on this day in 2011.
It was only our second victory at Old Trafford since 1974 and inflicted United's worst home defeat since 1955 - which also came at the hands of City.
The magnitude of the scoreline would also prove vital in that season's title race as we claimed a maiden Premier League crown ahead of the Red Devils on goal difference.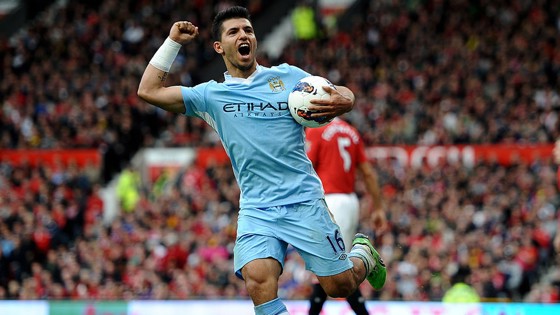 And for De Jong, a part of Mancini's squad on that day, it was also a watershed moment in the shifting momentum between the two sides.
Indeed, City have since gone on to win 12 major trophies, including five Premier League titles in the past decade. In comparison, United have finished as domestic champions on just one occasion, as well as claiming the FA Cup, League Cup and Europa League crown once apiece.
"We were knocking on the door for a while, so to go to Old Trafford and win 6-1, we could sense the momentum was shifting," De Jong reflected.
CITY+ | WATCH THE FULL 90 MINUTES OF UNITED 1-6 CITY
"The FA Cup semi-final in April (City 1-0 United) was a real statement, we won our first prize and could say "we are here", but then during the regular season it was always difficult to play United.
"(The result) wasn't a crisis for United but it got them thinking.
"You could sense the momentum was shifting and that we were there, and they had to be afraid of their neighbours.
"We weren't just the 'noisy neighbours' anymore, we were very loud!"
Although De Jong now looks back fondly on our famous Manchester Derby win, the Dutchman was initially frustrated to have been named as a substitute by Mancini going into the tie.
However, he insists that personal disappointment was soon forgotten when City began to assert our dominance on proceedings.
He said: "It was an iconic game, fantastic memories.
"I was annoyed that I wasn't playing first of all because everyone wants to play against United but looking at my team winning 6-1 was just an amazing feeling.
"I think that goes down in history as one of the best games we played, against a rival, especially at Old Trafford.
"That was a great win, I clearly remember Edin scoring twice, Mario of course with 'Why Always Me' shirt, everyone running towards our fans right in the corner (of Old Trafford)."
Despite the magnitude of the win in terms of both local bragging rights and as a statement of our title credentials, De Jong reflected that Roberto Mancini kept his composure
It was a common occurrence according to the Dutchman, who recalls just one victory where the City boss let himself be swept up in the moment.
"The only time I saw Mancini really going crazy and running around was when we won the Premier League," he declared.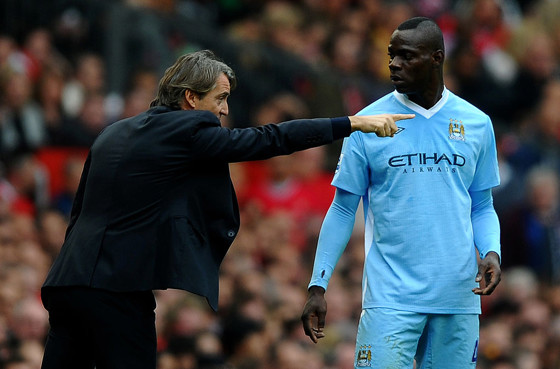 "He was always cool after a win.
"Of course, he was always happy (if we won) and after the game (against United) he came in and gave a little speech to say: 'fantastic game guys, we'll continue' and so on but he was just cool.
"It was more his assistants, (Attilio) Lombardo, Fausto (Salsano) who went crazy, they went nuts, everybody was high fiving, hugging, it was quite emotional."