It was breathtaking, brilliant and mesmerising.
City's epic 4-3 win over Real Madrid may only effectively be at the halfway stage with the second leg to come in a week's time, but the football world lapped up every second of this classic encounter.
The media have had their say, too, and to save you combing through broadsheets and websites to find out who said what, here is how some of the nation's top writers saw last night's events.
"Benzema's penalty was entirely in keeping with a sumptuous match in Manchester, a seven-goal thriller to stand alongside United's 4-3 defeat of Real at Old Trafford in 2003. City played so well, especially Kevin De Bruyne and Phil Foden, and won on the night but Benzema's touch of class gives Real the edge in the second leg at the Bernabeu next week. Benzema, who accounted for Chelsea in the quarter-finals, has now scored six goals against English teams in April. Aged 34.
"Real needed Benzema to keep them in the tie. It could have been 4-0 to City before Real found their stride. De Bruyne was imperious, creating and finishing, too quick in mind and body for those in dark blue shirts and an even darker mood. Foden was a firefly, darting here and there, frequently too elusive for Dani Carvajal, Éder Militão and David Alaba."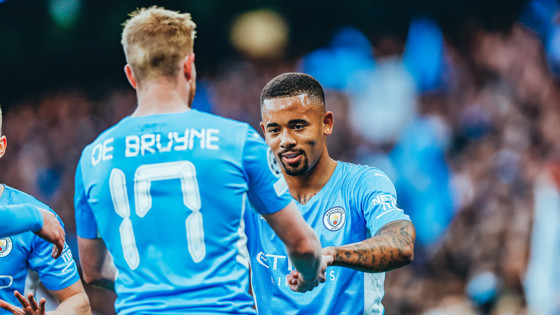 "In a quite wonderful game of almost perpetual, furious, motion, for one split second Real Madrid stopped. And in that brief moment, Bernardo Silva gave Manchester City the slender advantage they deserved, and that may yet steer their progress to a second Champions League final.
"Madrid will throw plenty at them at the Bernabeu no doubt about that. They threw plenty at them here. Every time Manchester City thought they had the game won by a handy two goal margin, Madrid reined them in. One goal is nothing when a club has Karim Benzema as their striker. He has averaged a goal a game in 41 across this campaign. Vinicius Junior is a huge threat too.
"Yet City scored four and could do the same again in the second leg. They are that sort of side. The four could have been eight had City taken their chances. They were the better team – but couldn't put Madrid away and there is no reason to imagine anything but the same frenzy in round two next Wednesday."
"Benzema's second goal had pulled the score – let's just get this right – back to 4-3. And in the padded seats in front of the press box the Madrid contingent leapt up and roared and punched the air, not so much celebrating as laughing, peacocking, flushed with a kind of affirmation. Yes, we are Real Madrid. This is us. This is how we do this thing.
"City will be happy, but also wildly frustrated to lead this game by the odd goal in seven heading to the Bernabeu next week. They might have packed this tie away in the opening hour. Instead the team that crave control went into Madrid's place. And in the end this was a tale of moments – so, so many moments – divvied up between Foden's early brilliance and the craft of Benzema, the will of those regal meringues.
"Nothing was settled here. There is no sensible way to read a game like this, or to predict what might come in the second leg. It is simply a case of purring over the details, the beauty of those moments."
Richard Dunne, BBC 5 Live Breakfast 
"It was crazy, breathless stuff.
"I think Man City will be delighted with the win but fully disappointed they didn't win by more. They were that good in the first half and even the second half that they could have ran away with the game.
"It was one of the best games of football I've seen in my life. The standard of games they've had, some with Liverpool, it has gone through the roof.
"The talent was insane. The movement from City, the quality of the passing, it was brilliant.
"For Real, the speed of Vinicius down the wing. You try to organise yourself as a defence but with that quality coming towards you it's almost impossible.
"City will be kicking themselves that they are not going over there with a bigger lead. I don't see any reason on the performance why City can't go there and win again."