Everything you need to know ahead of Manchester City's Premier League game against Liverpool.
MATCHDAY PROGRAMME
When and where
City face the reigning Premier League champions at the Etihad Stadium on Sunday 8 November, with kick-off at 16:30 (UK).
In the UK, the game will be televised on Sky Sports and fans living abroad should check our global TV listings to find out how you can tune in from wherever you are in the world.
You can also follow all the action in our Matchday Centre on mancity.com and on Twitter: @ManCity, whilst a full-match replay will be available to watch on CITY+ from midnight onwards.
And, for a City-centric approach to matchday, you can tune into our live We're Not Really Here show, which begins one hour before kick-off and is available to watch across all our digital platforms.
Team news
Gabriel Jesus is available after making a timely goal scoring return against Olympiakos on Tuesday.
However, Sergio Aguero, Fernandinho and Benjamin Mendy all remain sidelined with muscles injuries and will not be included against the Reds.
Naby Keita and Joel Matip were back in the matchday squad for Liverpool's midweek win over Atalanta, but Thiago Alacantara is a doubt for Sunday's clash.
The midfielder had not returned to training before Tuesday's Champions League game.
Fabinho, Alex Oxlade-Chamberlain and Virgil Van Dijk will all miss the trip to the Etihad.
Last meeting
Liverpool arrived at the Etihad as champions back in July, but were swept aside 4-0 by Pep Guardiola's side.
Kevin De Bruyne, Raheem Sterling and Phil Foden, plus Oxlade-Chamberlain's own goal, did the damage as City produced a scintillating attacking display.
Form guide
Both teams come into the game on the back of comfortable Champions Leaugue wins.
City beat Olympiakos 3-0, whilst Liverpool thrashed Atalanta 5-0 in Italy. 
In the Premier League, Guardiola's men are on a four match unbeaten run, whilst Liverpool have gone three games without defeat.
The Reds currently top the table and are five points ahead of 10th placed City.
PRE-MATCH PRESS CONFERENCE
PEP PREVIEW
"It's always nice to play against the strongest teams possible.
"Last year they were stronger. They have been an exceptional team for a long time, with an exceptional manager. It is nice to face them to improve our level.
"Of course it is important (to win). We cannot deny that. It is the seventh game of the league and we have one game in hand. 
"There are a lot of games left to play. We know how good we need to be to beat them. We know it from the past. We are going to do our best to beat them."
JURGEN KLOPP PREVIEW
"We are early in the season and so many things are different this year so nothing is going to compare to the year before.
"We have to just make sure we can get through the tough periods and play the best football we can.
"It's against Man City, who are one of the best teams in the world. I enjoy these types of games and it will be a tough task.
"To play against Manchester City is the most difficult game in world football and we have to prepare for that."
WE'RE NOT REALLY HERE SHOW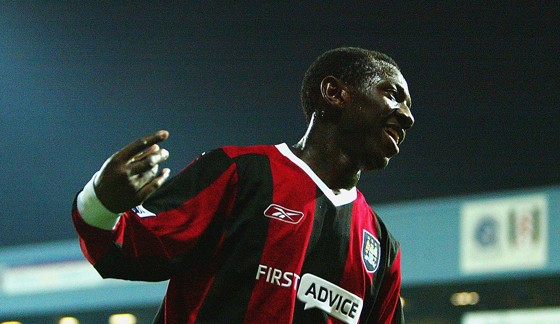 Shaun Wright-Phillips, Richard Dunne and Ali Benarbia will be the special guests for our We're Not Really Here matchday show when Manchester City play host to Liverpool this weekend.
Jurgen Klopp's side visit the Etihad Stadium on Sunday, 8 November, when the former City trio, who were key components of our swashbuckling side under Kevin Keegan between 2001 and 2003, will reunite to provide their expert analysis.
Dunne and Goater will both be in the WNRH studio alongside host Cel Spellman while former midfield marvel Benarbia will be joining us remotely to provide his own thoughts and observations.
The show begins at 3.30pm (UK time).
PLAYER PREVIEWS
Bernardo Silva and Joao Cancelo preview Sunday's game...
Bernardo
Silva says this weekend's showdown with Liverpool is a chance to lay down a title marker.
But Bernardo is excited by the prospect of taking on Jurgen Klopp's men and believes victory in this kind of game is vital for a side with title ambitions.
"We expect a very tough match against Liverpool, we know how strong and solid they are, one of the best teams in the world," he said.
"They are also a direct rival for the Premier League's title, so we know how difficult it will be, but like in every game our aim is to win.
"We are also playing at home, which should have a positive influence.
"We need these three points in order to pursuit our place at the top of the table.
"The true is that our last encounters with Liverpool at the Etihad were positive for us.
YOU CAN WATCH EXCLUSIVE CITYTV DOCUMENTARIES AND FEATURES WITH A CITY+ SUBSCRIPTION 
"Since I have joined City, we won all our games against Liverpool at home in the Premier League, but these games are always unpredictable.
"We'll do everything to keep winning and to win on Sunday.
"We know it will not be easy, but we will do everything we can."
Meanwhile, in-form Joao Cancelo expects a tight affair against the Merseyside club.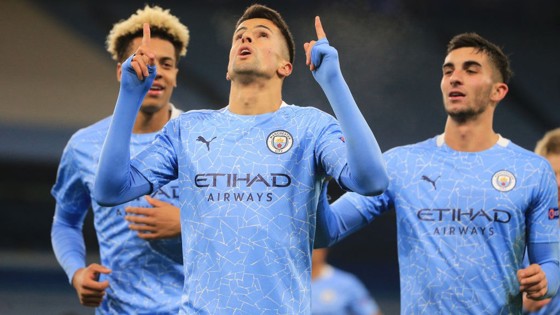 With the mutual respect between the two sets of players so high, recent encounters have been more cagey than previous fixtures.
Cancelo expects there to be plenty of quality on display in a game he feels will be great to watch. 
"I am excepting a very tight match against Liverpool on Sunday," he said.
"Both teams are very solid, but I hope we will win this match, which is very important to us.
"We know how strong Liverpool is and we know they will bring a lot of pressure and with fantastic players.
"We also have an amazing team and great players, so I am sure it will be a very a good match with a lot of intensity.
"I believe we can do a great game and win this match. That is our goal."
Match officials
Referee: Craig Pawson
Assistants: Lee Betts, Richard West
Fourth official: Andre Marriner
VAR: Paul Tierney
Assistant VAR: Stephen Child
TV LISTINGS
Viewers in the IK can watch the game live on Sky Sports.
Below are the worldwide TV listings...
| | |
| --- | --- |
| Albania | SuperSport 1 Digitalb |
| Algeria | beIN Sports HD 2, beIN SPORTS CONNECT, beIN Sports HD 1 |
| Andorra | RMC Sport 1 |
| Angola | DStv Now, SuperSport Maximo |
| Anguilla | Flowsports.co, Flow Sports App |
| Antigua and Barbuda | Flowsports.co, Flow Sports App |
| Argentina | ESPN2 Sur, ESPN Play Sur |
| Aruba | RUSH, Flowsports.co, Flow Sports App |
| Australia | Optus Sport |
| Austria | Sky Go, Sky Sport 1/HD, Sky Sport UHD |
| Azerbaijan | Idman TV |
| Bahamas | Flow Sports App, RUSH, Flowsports.co |
| Bahrain | beIN SPORTS CONNECT, beIN Sports HD 2, beIN Sports HD 1 |
| Bangladesh | Star Sports Select HD2 |
| Barbados | Flowsports.co, Flow Sports App, RUSH |
| Belarus | Belarus 5 |
| Belgium | Play Sports 1, VOOsport World 1 |
| Benin | Canal+ Sport 3 Afrique, SuperSport Maximo |
| Bermuda | Flowsports.co, Flow Sports App, RUSH |
| Bhutan | Star Sports Select HD2 |
| Bolivia | ESPN Play Sur, ESPN2 Sur |
| Bosnia and Herzegovina | SportKlub 1 Serbia |
| Botswana | DStv Now, SuperSport Maximo |
| Brazil | ESPN Brasil, Watch ESPN Brasil |
| British Virgin Islands | RUSH, Flowsports.co, Flow Sports App |
| Brunei | Astro Go |
| Bulgaria | Play Diema Xtra, Diema Sport 2 |
| Burkina Faso | Canal+ Sport 3 Afrique, DStv Now, SuperSport Maximo |
| Burundi | Canal+ Sport 3 Afrique, DStv Now, SuperSport Maximo |
| Cameroon | Canal+ Sport 3 Afrique, DStv Now, SuperSport Maximo |
| Canada | DAZN |
| Cape Verde | DStv Now, Canal+ Sport 3 Afrique, SuperSport Maximo |
| Cayman Islands | Flow Sports App, Flowsports.co, RUSH |
| Central African Republic | Canal+ Sport 3 Afrique, SuperSport Maximo |
| Chad | SuperSport Maximo, beIN Sports HD 2, DStv Now, Canal+ Sport 3 Afrique, beIN SPORTS CONNECT, beIN Sports HD 1 |
| Chile | ESPN Play Sur, ESPN2 Sur |
| China | QQ Sports Live |
| Colombia | ESPN Play Sur, ESPN2 Colombia |
| Comoros | SuperSport Maximo |
| Congo | Canal+ Sport 3 Afrique, DStv Now |
| Costa Rica | Sky HD |
| Cote D'Ivoire | DStv Now, SuperSport Maximo, Canal+ Sport 3 Afrique |
| Croatia | Sportklub 1 Croatia |
| Curacao | RUSH |
| Cyprus | Cytavision Sports 3, Cytavision on the Go |
| Czech Republic | Premier Sport, DIGI GO |
| Denmark | Viaplay Denmark, Xee, V Sport Ultra HD |
| Djibouti | beIN Sports HD 2, Canal+ Sport 3 Afrique, beIN Sports HD 1, beIN SPORTS CONNECT, DStv Now, SuperSport Maximo |
| Dominica | Flow Sports App, Flowsports.co, RUSH |
| Dominican Republic | RUSH, Sky HD |
| Ecuador | ESPN Play Sur |
| Egypt | beIN Sports HD 1, beIN Sports HD 2, beIN SPORTS CONNECT |
| El Salvador | Sky HD |
| Equatorial Guinea | SuperSport Maximo, DStv Now, Canal+ Sport 3 Afrique |
| Eritrea | DStv Now, SuperSport Maximo |
| Estonia | TV3 Sport |
| Ethiopia | SuperSport Maximo, DStv Now |
| Finland | Viaplay Finland, V Sport Ultra HD, V Sport Premium, V Sport Jalkapallo |
| France | Free, RMC Sport 1, Canal+ Sport, RMC Sport en direct |
| French Guiana | RUSH |
| Gabon | SuperSport Maximo, DStv Now, Canal+ Sport 3 Afrique |
| Gambia | SuperSport Maximo, DStv Now, Canal+ Sport 3 Afrique |
| Germany | Sky Sport UHD, Sky Go, Sky Sport 1/HD, Sky Ticket |
| Ghana | DStv Now, SuperSport Maximo, Canal+ Sport 3 Afrique |
| Greece | Cosmote Sport 1 HD |
| Grenada | Flowsports.co, Flow Sports App, RUSH |
| Guadeloupe | RUSH |
| Guatemala | Sky HD |
| Guinea | SuperSport Maximo, Canal+ Sport 3 Afrique, DStv Now |
| Guinea-Bissau | Canal+ Sport 3 Afrique, SuperSport Maximo, DStv Now |
| Guyana | RUSH |
| Haiti | RUSH |
| Honduras | Sky HD |
| Hong Kong | 620 Now Premier League TV, Now Player, 621 Now Premier League 1 |
| Hungary | Spíler1 |
| Iceland | SíminnSport |
| India | Star Sports Select 2, Star Sports Select HD2, Hotstar VIP |
| Indonesia | mola.tv, Mola TV App |
| Iran | beIN SPORTS CONNECT, beIN Sports HD 2, beIN Sports HD 1 |
| Iraq | beIN Sports HD 2, beIN SPORTS CONNECT, beIN Sports HD 1 |
| Ireland | SKY GO Extra, Sky Sports Premier League, BBC Radio 5 Live, Sky Sports Main Event |
| Israel | Sport 2 |
| Italy | SKY Go Italia, Sky Sport Uno, Sky Sport Football, NOW TV |
| Jamaica | RUSH, Flowsports.co, Flow Sports App |
| Japan | DAZN |
| Jordan | beIN Sports HD 2, beIN SPORTS CONNECT, beIN Sports HD 1 |
| Kazakhstan | Setanta Sports Kazakhstan |
| Kenya | DStv Now |
| Kuwait | beIN Sports HD 1, beIN SPORTS CONNECT, beIN Sports HD 2 |
| Latvia | TV3 Sport |
| Lebanon | beIN SPORTS CONNECT, beIN Sports HD 1, beIN Sports HD 2 |
| Lesotho | SuperSport Maximo, DStv Now |
| Liberia | DStv Now, SuperSport Maximo |
| Libya | beIN Sports HD 2, beIN Sports HD 1, beIN SPORTS CONNECT |
| Lithuania | TV3 Sport |
| Luxembourg | RMC Sport 1 |
| Macedonia | MaxTV Go, SportKlub 1 Serbia |
| Madagascar | SuperSport Maximo, DStv Now |
| Malawi | SuperSport Maximo, DStv Now |
| Malaysia | Astro Go, Astro SuperSport 3 |
| Maldives | Star Sports Select HD2 |
| Mali | SuperSport Maximo, Canal+ Sport 3 Afrique, DStv Now |
| Malta | GO TV Anywhere, TSN2 Malta |
| Martinique | RUSH |
| Mauritania | DStv Now, beIN SPORTS CONNECT, Canal+ Sport 3 Afrique, beIN Sports HD 2, beIN Sports HD 1 |
| Mauritius | DStv Now, RMC Sport 1 |
| Mexico | Sky HD, Blue To Go Video Everywhere |
| Monaco | RMC Sport 1 |
| Montenegro | SportKlub 1 Serbia |
| Montserrat | RUSH, Flowsports.co, Flow Sports App |
| Morocco | beIN SPORTS CONNECT, beIN Sports HD 2, beIN Sports HD 1 |
| Mozambique | SuperSport Maximo, DStv Now |
| Myanmar | Skynet Myanmar |
| Namibia | DStv Now, SuperSport Maximo |
| Nepal | Star Sports Select HD2 |
| Netherlands | Ziggo Sport Select, Ziggo Sport 14 |
| New Zealand | Spark Sport |
| Nicaragua | Sky HD |
| Niger | SuperSport Maximo, DStv Now, Canal+ Sport 3 Afrique |
| Nigeria | SuperSport Maximo, Canal+ Sport 3 Afrique, SuperSport Premier League Nigeria |
| Norway | TV2 Sumo, TV2 Sport Premium |
| Oman | beIN Sports HD 1, beIN SPORTS CONNECT, beIN Sports HD 2 |
| Pakistan | Star Sports Select HD2 |
| Palestinian Territory | beIN SPORTS CONNECT, beIN Sports HD 2, beIN Sports HD 1 |
| Panama | Flowsports.co, Flow Sports App, Sky HD |
| Paraguay | ESPN Play Sur, ESPN2 Sur |
| Peru | ESPN Play Sur, ESPN2 Sur |
| Poland | Canal+ 4K Ultra HD, Canal+ Sport, nc+ GO |
| Portugal | Sport TV2, Sport TV LIVE |
| Puerto Rico | RUSH |
| Qatar | beIN Sports HD 1, beIN SPORTS CONNECT, beIN Sports HD 2 |
| Romania | Eurosport Romania, Eurosport Player Romania |
| Russia | Okko Sport |
| Rwanda | SuperSport Maximo, Canal+ Sport 3 Afrique |
| Saint Kitts and Nevis | Flowsports.co, Flow Sports App |
| Saint Lucia | Flowsports.co, RUSH, Flow Sports App |
| Saint Vincent and the Grenadines | Flowsports.co, Flow Sports App |
| Sao Tome And Principe | SuperSport Maximo |
| Senegal | DStv Now, SuperSport Maximo, Canal+ Sport 3 Afrique |
| Serbia | SportKlub 1 Serbia |
| Seychelles | Flowsports.co, SuperSport Maximo, DStv Now, Flow Sports App |
| Sierra Leone | DStv Now, Canal+ Sport 3 Afrique, SuperSport Maximo |
| Singapore | 102 (HD) mio Stadium |
| Slovakia | Premier Sport, DIGI GO |
| Somalia | beIN Sports HD 1, beIN Sports HD 2, beIN SPORTS CONNECT |
| South Africa | SuperSport Premier League, SuperSport Maximo, DStv Now |
| South Sudan | beIN Sports HD 1, beIN SPORTS CONNECT, DStv Now, beIN Sports HD 2 |
| Spain | DAZN |
| Sri Lanka | Star Sports Select HD2 |
| Sudan | beIN Sports HD 1, beIN Sports HD 2, beIN SPORTS CONNECT, DStv Now, SuperSport Maximo |
| Suriname | RUSH |
| Swaziland | DStv Now, SuperSport Maximo |
| Sweden | V Sport Premium, V Sport Ultra HD, Viaplay Sweden |
| Switzerland | Canal+ Sport, Sky Sport 1/HD, RMC Sport 1 |
| Syria | beIN Sports HD 1, beIN Sports HD 2, beIN SPORTS CONNECT |
| Tanzania | SuperSport Maximo, DStv Now |
| Timor-Leste | mola.tv |
| Togo | DStv Now, SuperSport Maximo, Canal+ Sport 3 Afrique |
| Trinidad and Tobago | RUSH, Flow Sports App, Flowsports.co |
| Tunisia | beIN Sports HD 2, beIN Sports HD 1, beIN SPORTS CONNECT |
| Turkey | S Sport, S Sport+, Idman TV |
| Turks and Caicos Islands | RUSH, Flowsports.co, Flow Sports App |
| U.S. Virgin Islands | RUSH |
| Uganda | DStv Now, SuperSport Maximo |
| Ukraine | Setanta Sports Ukraine |
| United Arab Emirates | beIN Sports HD 2, beIN SPORTS CONNECT, beIN Sports HD 1 |
| United Kingdom | BBC Radio 5 Live, BBC Radio Manchester, Sky Sports Premier League, SKY GO Extra, Sky Sports Main Event |
| United States | Peacock, SiriusXM FC |
| Uruguay | ESPN Play Sur, ESPN2 Sur |
| Venezuela | ESPN Play Sur |
| Vietnam | K+PM, K +NS |
| Yemen | beIN SPORTS CONNECT, beIN Sports HD 1, beIN Sports HD 2 |
| Zambia | SuperSport Maximo |
| Zimbabwe | DStv Now, SuperSport Maximo |