City fans adored Danny Tiatto for the same reason managers tore their hair out at him – the fire in his belly was too much for him to contain and on occasions and he allowed his passion to boil over.
The Aussie firebrand was at Stoke City, though had been on loan in Switzerland for a time before Joe Royle paid £300,000 for his services.
It took a while for Tiatto to settle in and he was sent off several times in his early days with City, and he played little part in the thrilling journey to the play-off final against Gillingham, appearing 19 times during the 1998/99 campaign.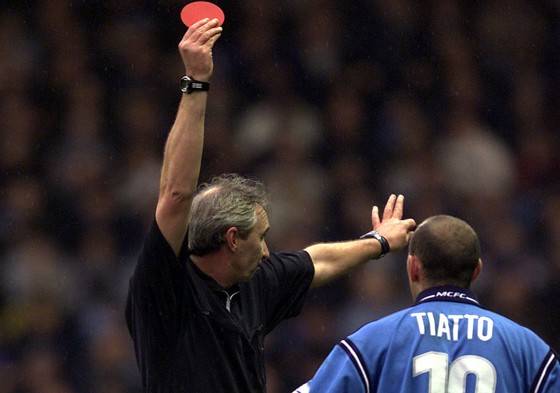 CITY+ - Free to Cityzens until football resumes
Equally adept at midfield or full-back, Royle deployed him in both roles as needed and could clearly see Tiatto was improving in his play and attitude and as a result, played him more often as City powered their way back to the Premier League in 1999/2000.
During 2000/01 he became a first team regular, filling in any role that needed filling and giving 110 per cent each time he played – something the fans certainly picked up on as they voted him their City Player of the Year that season.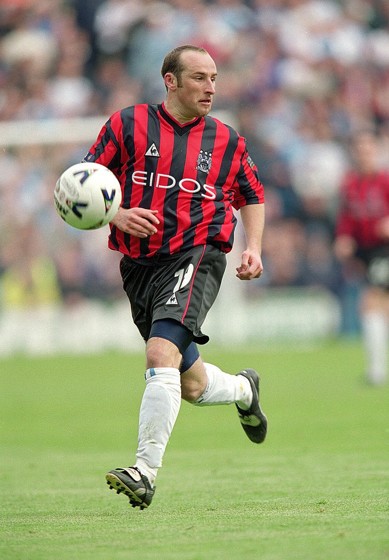 He still had moments when the red mist took over and you were never quite sure what would spark him into some outrageous tackle or square-up with an opponent, but the supporters loved his wholehearted up and at 'em attitude and forgave his occasional indiscretions.
He was no mug, either and could play a bit, too, dribbling on occasion with his head down and momentum-powered runs forward.
Goals were missing from his game, however and by the time he left the club, he averaged around one goal every 40 games which was too low for a player of his calibre.
Tiatto's Achilles heel was that he would always seem make good progress and then shoot himself in the foot.
He once clattered City team-mate Chris Killen in a match between Australia and New Zealand and was dismissed during an Olympic Games clash against France.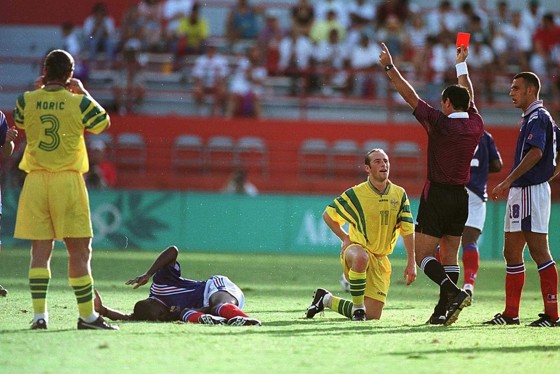 More worryingly, when Kevin Keegan took over at Maine Road, he pinned Tiatto by the throat after he was sent off against Norwich and began arguing with the opposing bench as he left the field.
There was just no give in him and in a split-second he could spoil a great display with an X-rated clash.
Keegan was (often) furious with Tiatto but played him often as City won the First Division with a record haul of points in 2002. But when Blackburn visited Maine Road and Tiatto came on as sub, he flung himself into a nasty challenge on David Thompson and was instantly red-carded just six minutes after coming on.
Keegan couldn't believe what he'd seen and forced Tiatto to apologise while suggesting his time his time with City might be over. The fact the Blues rallied late on from 2-0 to draw 2-2 eased what could have been game, set and match for the Socceroo.
It wasn't quite the end, but Keegan clearly never fully trusted Tiatto again and never gave him a regular starting place from then on, apart from when he slotted in to replace an injured party.
Ironically, his last appearance for City was against opponents that had probably represented his last chance saloon– Blackburn Rovers – and he came on as substitute in January 2004 for his last game in City colours.
After 158 appearances for City and four goals, he joined Leicester City later that year but is still fondly remembered by City fans for his feisty days with the Club and he would be voted the Foxes Player of the Year in 2005.
All heart, high energy (and sometimes high tackles) with more ability than perhaps his fiery temper allowed him to display - that was Danny Tiatto – a genuine 110 per center.